I made sardine pandesal pizza for my husband who loves to eat sardines. I was busy working when he keeps on bugging me for snacks. I don't want to leave my computer but if don't bring him a snack he will never stop bothering me. So, I went downstairs and look for food to eat. While looking, I saw the left over pandesal and sardines from our breakfast. I decided to make uses of them by turning the pandesal into pizza. It tastes good even my son likes the pandesal pizza.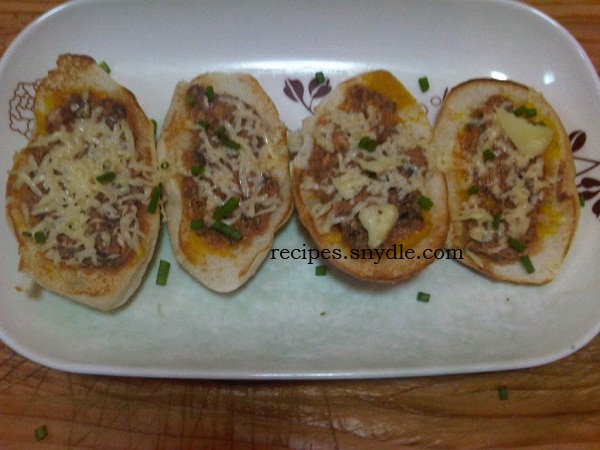 This sardine pandesal pizza is quick and easy to do. You can use leftover pandesal or whatever bread you have in your house. I don't' want to make this article long, so here's my sardine pandesal pizza recipe. Happy cooking!
Sardines Pandesal Pizza
Ingredients:
2 pcs pandesal
1 tablespoon mustard
Sardines, mashed
Cheese
Direction:
First thing to do is cut the pandesal in half, so you will have 4 pandesal pizzas.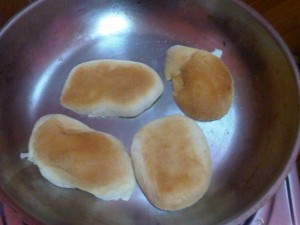 Next, in a medium sized pan, heat pan over medium low heat for 1-2 minutes then flip to heat other side of the bread.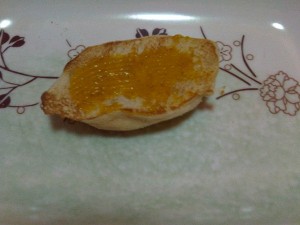 Spread some mustard on top of the pandesal.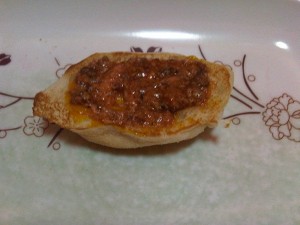 Put 1 tablespoon sardines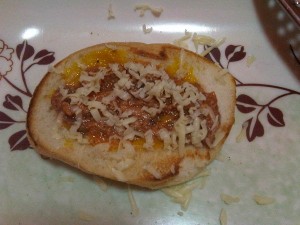 Topped pizza with cheese
Put in the oven toaster for 2 minutes or just until the cheese melts a bit.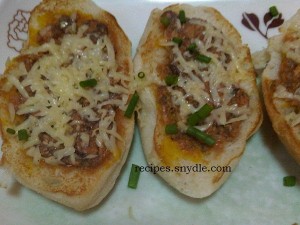 Serve immediately and enjoy!
P.s: You can heat the pandesal in a toaster after cutting them in half. I didn't use tomato sauce because of the sardines. I don't think it is necessary.