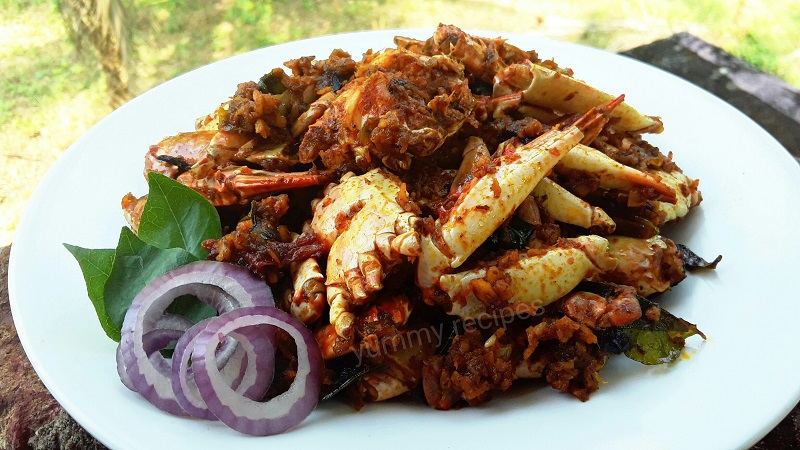 Crab Roast Recipe, traditional dry and spicy recipe. Seafood is my favorite food. This is the simple way to make crab roast. We are making roast recipe with using chicken, prawns and other fish items. You can change the quantity of spices that depending on your taste.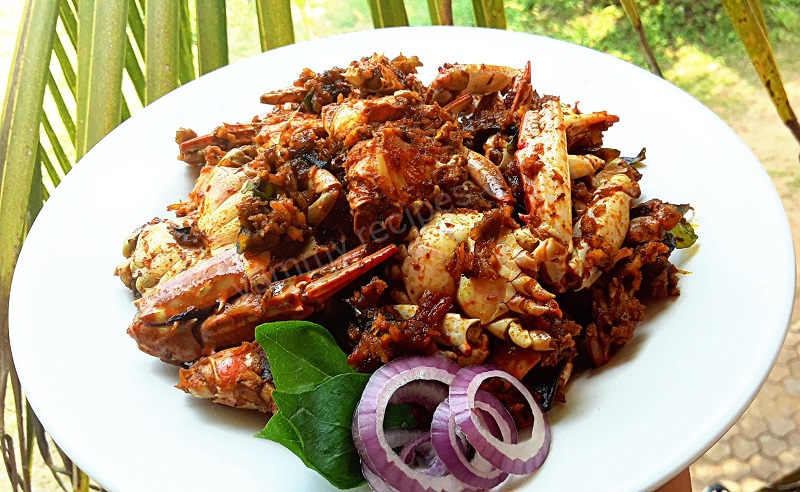 Crab is a great source of protein. It contains almost as much protein per 100grams as meats without anywhere near the same levels of saturated fat. It helps to provide protection from heart disease and brain development
INGREDIENTS: Crab Roast Recipe
Crab 250 GM
Garlic ½ table spoon chopped
Ginger ½ table spoon chopped
Curry leaves 2 spring
Green chili 1
Onion 1 sliced
Tomato 1 chopped
Turmeric powder ¼ teaspoon
Red chili powder ½ table spoon
Pepper powder ¼ table spoon
Grated coconut ¼ cup
Water 2 table spoon
Salt to taste
Oil 2 table spoon
Method for Crab Roast Recipe
Clean and wash squid well, then keep it aside.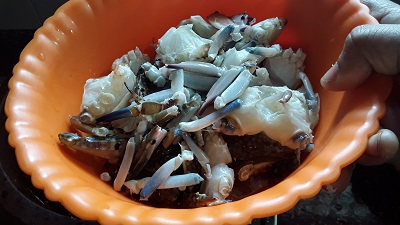 Heat oil in a clay pot; add chopped ginger and garlic in it.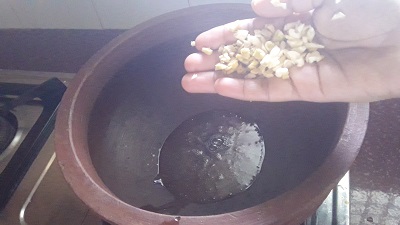 Then add curry leaves and green chilli. You can add more quantity of green chili. Allow it to splutters.

When it splutters add sliced onions and add little salt. Fry until it's lightly brown in color.

Then add chopped tomato in it, sauté foe 1 minute. Allow it to cook.

Add our masala like turmeric powder, red chili powder and pepper powder.Saute well, the raw smell disappears from the masala.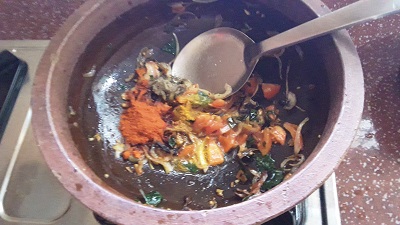 Then add grated coconut in it. Fry for 1 minute.

Add cleaned crab in it, mix it well.

Add 2 table spoon water and salt.

Mix it well.Close the lid and cook for about 2 minutes in high flame and 2 minutes in low flame.

Open the lid and mix well. check salt then.
The tasty crab roast is ready to serve with rice. Enjoy cooking with yummy recipes.