How to make Custard Kheer Recipe Custard Rice Kheer Recipe with step by step pictures.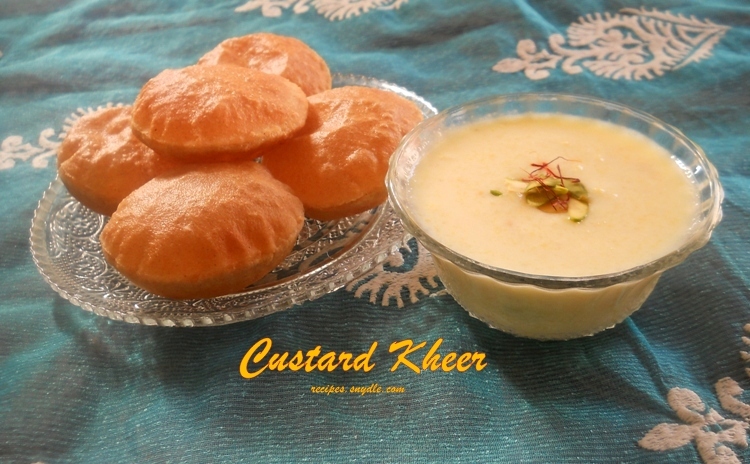 Hi buddies! Here is a simple custard kheer recipe for you. Kheer is normally made on any festival and occasion and also as an after meal dessert. Kheer and phirni are the popular dessert in north india. Payasam is also another version of kheer popular in south india. It too tastes delicious.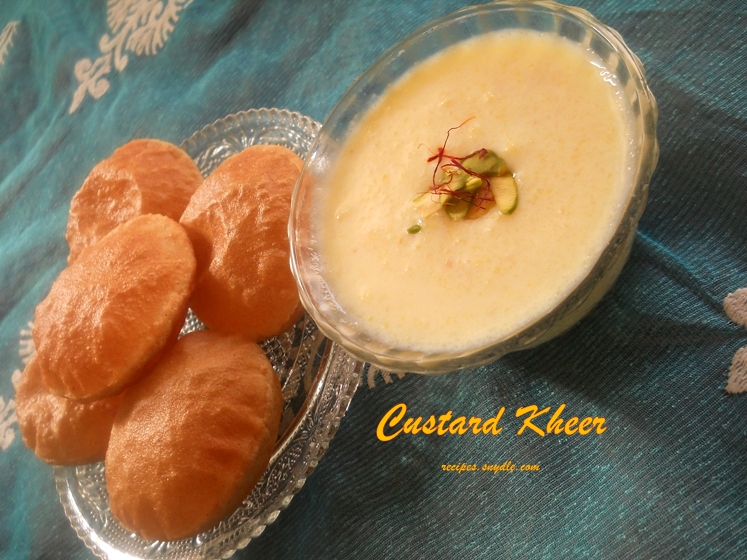 At my place kheer is the favorite after meal dessert. There are different version of kheer which includes chawal ki kheer, fruit kheer, kheer with condensed milk, makhane ki kheer, sabudane ki kheer, phirni, payasam and many more.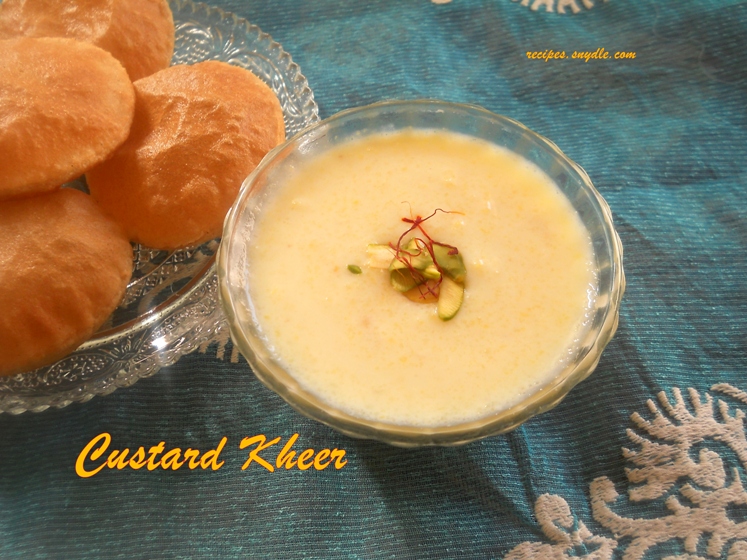 This recipe of custard kheer includes custard powder of vanilla flavor. You can also add khawa or condensed milk to the kheer. Cardamom gives a delectable flavor to the kheer. Usually saffron strands/kesar is used as a colouring agent for kheer but here the vanilla custard powder supply same colour to the kheer, so I have avoided using saffron strands. Kheer loaded with lots of dry fruits tastes luscious.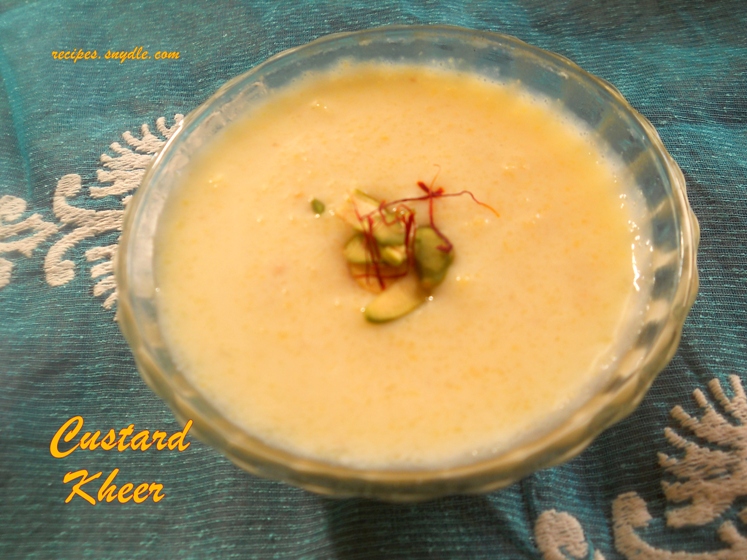 Rice is first washed and soaked for half an hour. The excess water is drain off and spread on a cloth to dry. The rice is roasted for few minutes on low fame and later on coarsely grinded. Roasting prevents forming lumps of rice when the grinded rice is added to boiling milk. Refrigerate the custard kheer and serve hot with puri. Puri is made up of maida dough. Make a roti with the help of dusting board and rooling pin and cut the roti with the cutter in small circles. Fry the puri and serve with chilled kheer.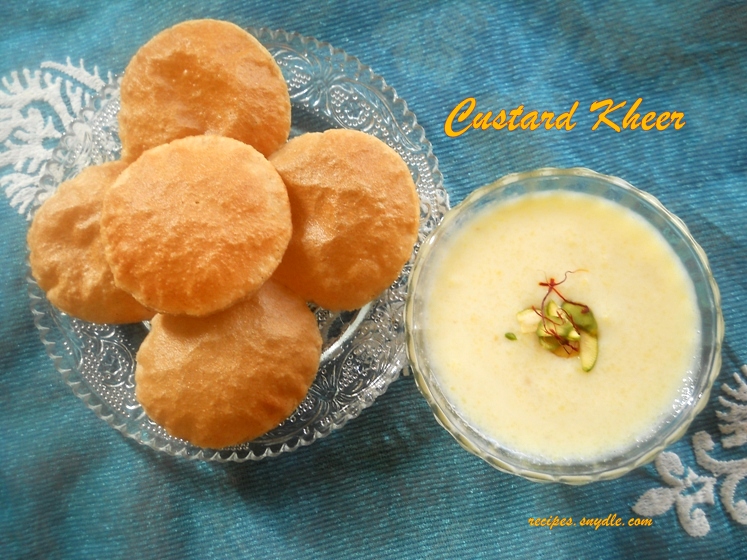 Ingredients
Milk – 1 liter
Rice – 4 tbsp
Vanilla custard – 2 tbsp
Cardamom – 4
Sugar – 9 tbsp
Almond – 1 tsp, sliced
Pistachios – 1 tsp, sliced
Charoli/buchanania lanzan– 1 tsp
Khajur/dates – 1 tbsp, coarsely grinded
How to make Custard kheer.
Wash and soak the rice in water for half an hour.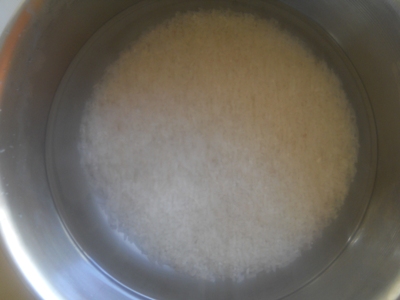 After half an hour drain the water from the rice.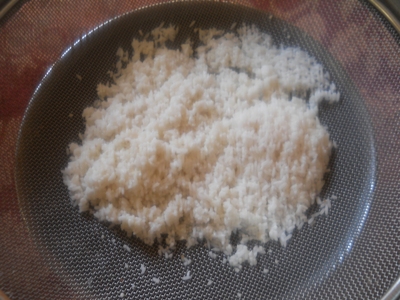 Spread the drained rice on a cloth and allow it to dry.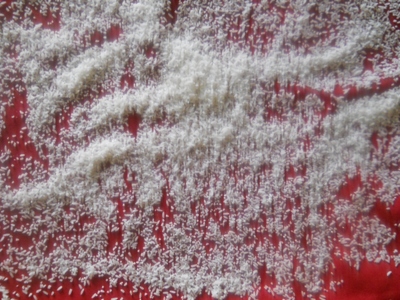 Now take a cooking vessel and add milk and cardamom into it. Allow it to take a boil.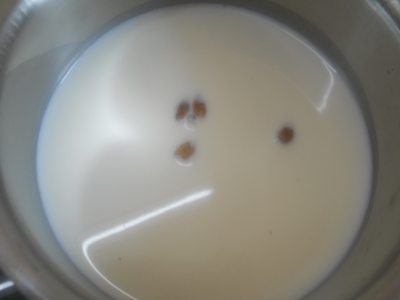 When the rice gets completely dry place them on a pan and roast it for 2 minutes on low flame.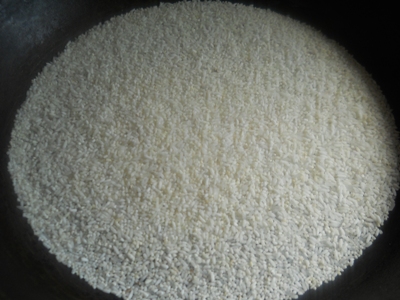 Place the roasted rice in the grinder.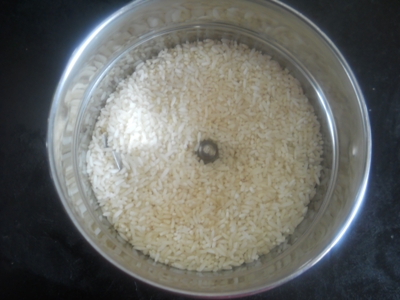 Coarsely grind the roasted rice.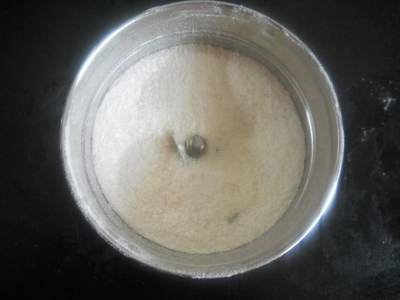 Remove the coarsely grinded rice in a bowl.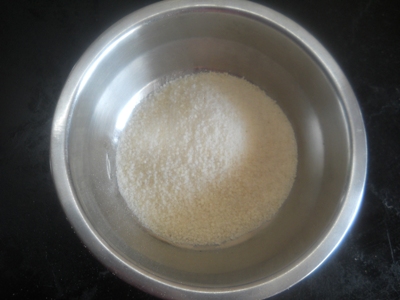 Add ½ cup milk to the bowl and mix them well.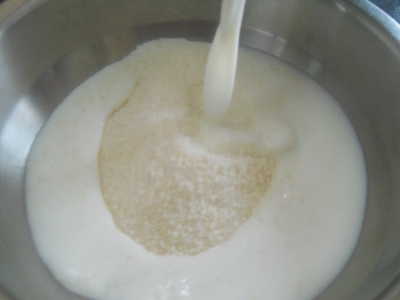 Add this mixture to the boiling milk and allow it to cook on low flame for 15 minutes. Stir continuously.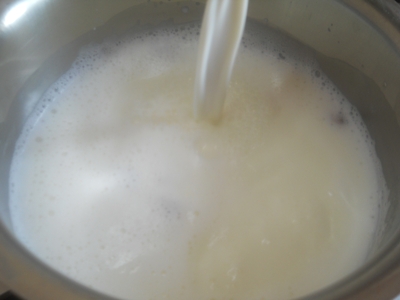 Now take vanilla flavored custard powder in a bowl and add ½ cup of milk and mix them well.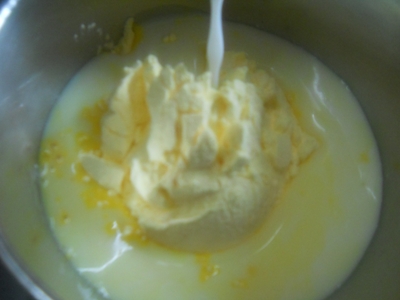 After 15 minutes when the rice is completely cooked in the milk, add sugar to the milk and cook for 5 – 7 minutes.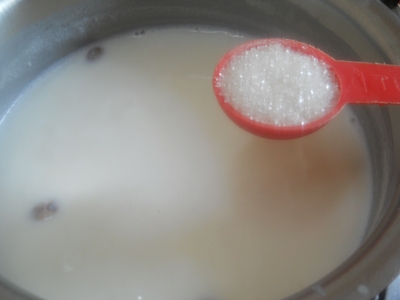 Now add the custard and milk mixture to the milk. Stir continuously.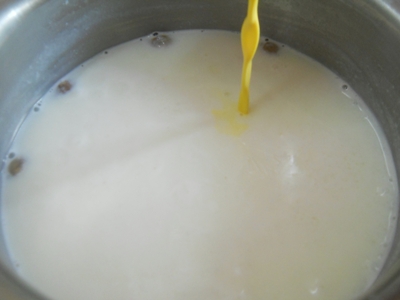 Allow it to cook for more 2 minutes and off the flame. Sprinkle sliced almond, pistachios, chopped cashew nut, coarsely grinded khajur/dates and charoli/ buchanania lanzan.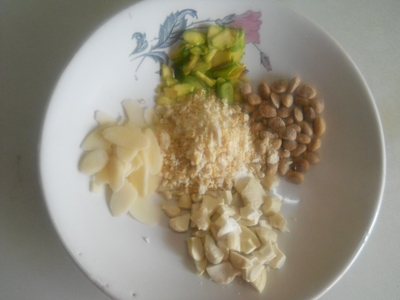 Mix them well with custard kheer.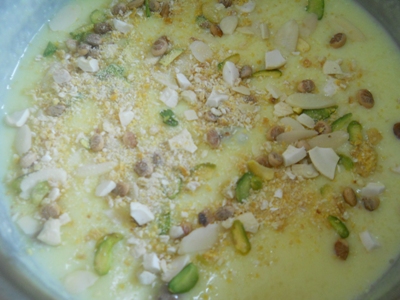 Custard kheer is ready to serve. Refrigerate it and serve chilled with puri. Garnish it with Pistachios and saffron strands.