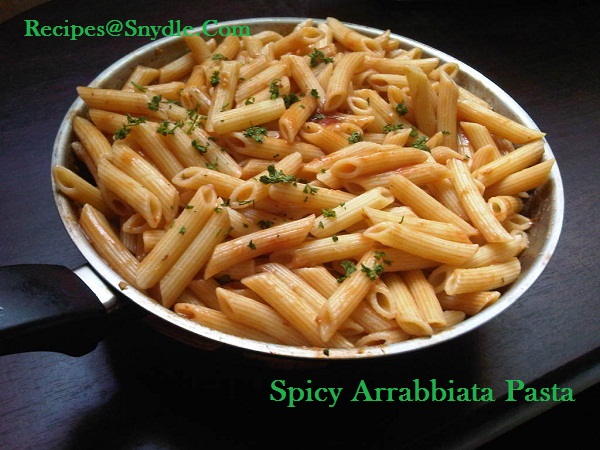 Pasta arrabbiata is a light red pasta dish that is made of tomatoes, garlic and chili peppers. Arrabbiata which means "angry" in Italian because of the heat from the chili peppers is cooked in olive oil. This dish is full flavored making the pasta perfect for lunch, dinner and any occasion.
There are several varieties of the arrabbiata pasta but most of the recipe includes tomatoes, parsley, garlic and red pepper and onions. My version of the Arrabbiata sauce also includes most of the primary ingredients of the classic recipe.
Take note, most of the arrabbiata sauce recipes are quick to make unlike some of the red sauces that need to be simmered for several hours. Preparation for the arrabbiata sauce don't take a lot of time, just ready the onions, parsley, garlic and chili flakes or peppers then you are good to go. It is also advisable to use canned tomatoes instead of chopping loads of tomatoes to make the sauce. But if you have more time then chopped away as many tomatoes as you wish for a fresher taste. For a tastier sauce, you may also add Italian seasonings.
When cooking the sauce, the onions should be thoroughly cooked before adding the rest of the ingredients into the pan. With regard to adding cheese, I believe it depends on you. You may add or not these to the pasta, but if you do decided to add cheese a tablespoon of parmesan is much better than a regular cheese.
Bear in mind that the classic arrabbiata sauce does not have any meat, but since there are many recipes on the internet that include spice or smoky sausages the decision is yours. Adding sausage to the sauce definitely make arrabbiata pasta more hearty dish.
For vegetarian, this pasta dish is perfect because there is no need to add any meat. People trying to lose weight will also love this dish as the pasta spiciness can give a fuller feeling. Yup! You read it right, spicy foods tend to give a feeling of fullness.
By the way, Arrabbiata sauce goes well with any pasta and it is often paired with penne, which are small tubular pasta. Penne have ridges that could hold the sauce and the small tubes make them easier to eat.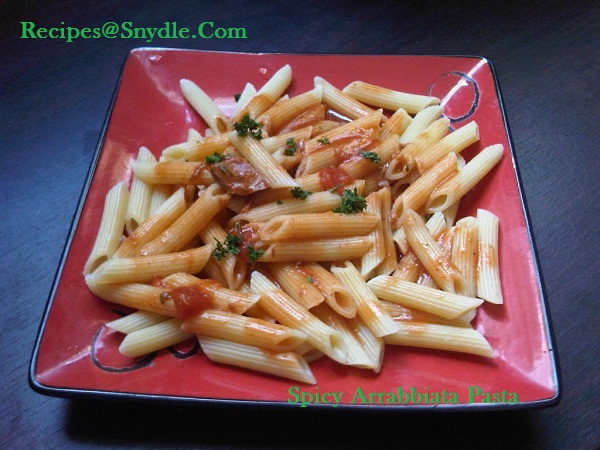 Authentic arrabbiata have lots of crushed red pepper or chili peppers. I would have made my sauce spicier but my husband and kids won't be able to eat them. So, I just added a bit of chili flakes but feel free to add as many chili flakes as you wish.
Arrabbiata Pasta
Ingredients:
½ Penne rigate
5 pcs tomatoes, chopped
1 250 ml tomato sauce
¼ cup olive oil
1 can of sexy chix (optional)
½ tsp red chili flakes
2 cloves garlic, chopped
1 small onion, chopped
Fresh parsley or basil for garnish
Salt and pepper to taste
How to Make Spicy Arrabbiata Pasta
Direction:
In a large pot, bring water to a boil then put in the pasta. Cook according to the package directions. Drain and set aside for later use.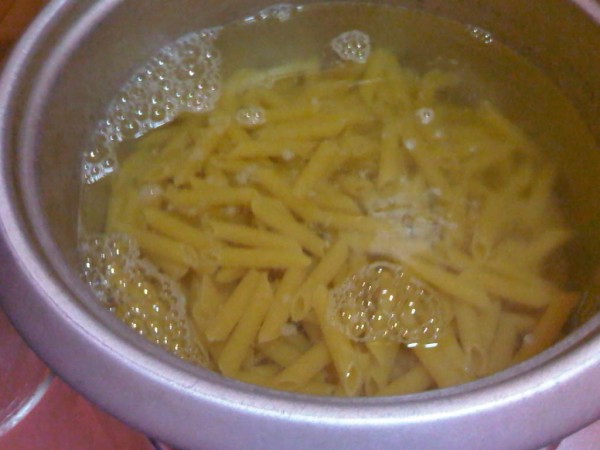 In a skillet, heat oil over medium high heat sautee the garlic, onion and tomatoes.  Stir and cook until fragrant then about a minute or two. Add the tomatoes, cook for 3 minutes.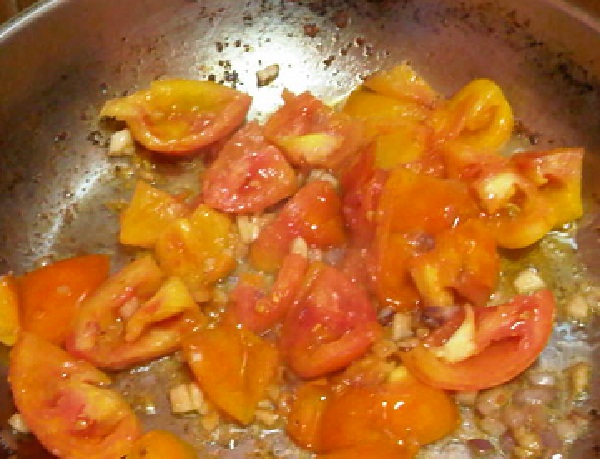 Pour the pack of tomato sauce and 1 can of sexy chix. Bring to a boil. Season with chili flakes, salt and pepper to taste.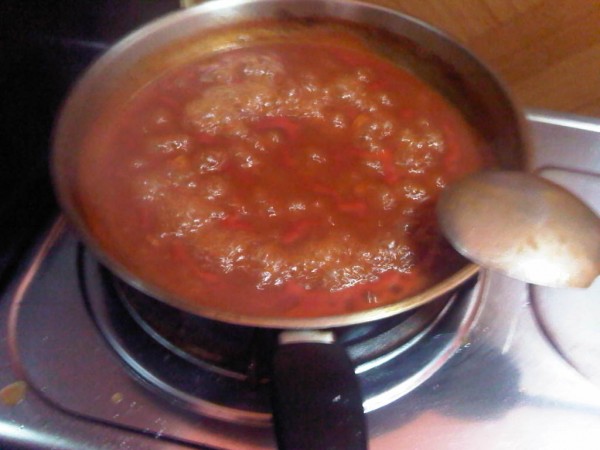 Turn off the heat and transfer the pasta to the skillet. Tossed until all pasta well covered with the sauce. Garnish with chopped parsley or basil.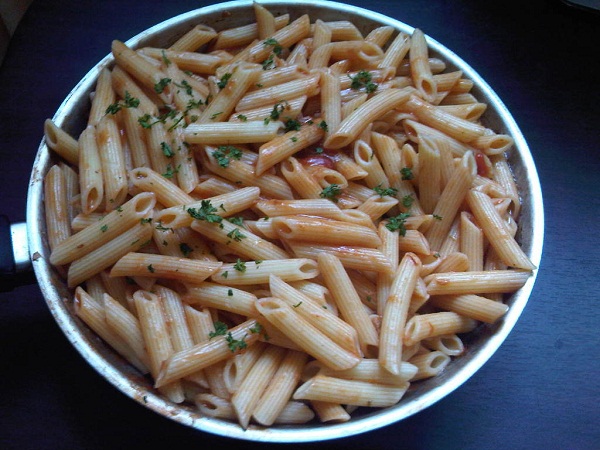 Transfer to a serving plate. Serve paste with garlic bread.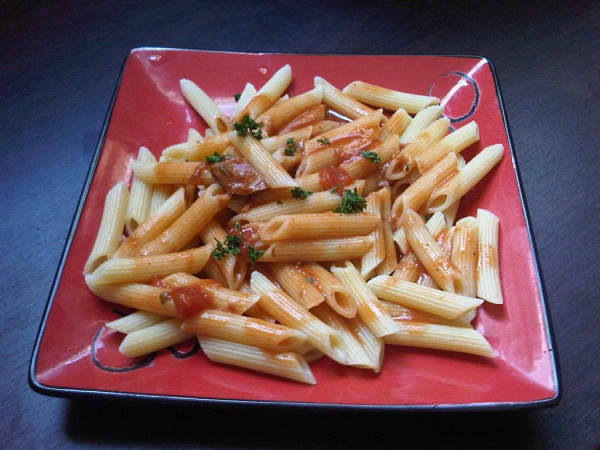 Thank you for checking out my spicy arrabbiata pasta recipe and please let me know what you think as I love hearing from people who appreciates good recipe.