Are you wondering about what food to serve your kids that got meat and vegetables? Well, how about pork giniling with quail eggs? My kids love this dish very much that they always beg me to make it. Okey! Beg is such as strong word, but it feels like it whenever they ask me to make this dish. So, there's no doubt that your kids will also love pork giniling especially if you have put lots of quail eggs.
Kids tend to be picky eaters and since this dish is kid friendly as you have meat and veggies you can give them a balanced meal. In fact, if you have a kid that doesn't eat vegetables much then pork giniling is the perfect solution to your everyday meal.
Pork giniling is a simple and hearty pork dish. This is also a favorite of many Filipinos because it is tasty and colorful. The dish consists of ground pork, potatoes, carrots and tomatoes, but the primary ingredient is ground pork. The pork dish is excellent with bread and rice.
The pork giniling with quail eggs recipe is quick and easy to make that you can have a ready meal in less than 30 minutes. It is also an inexpensive recipe which makes the dish great for budget conscious mom and dad. Budgeting is easier with this kind of recipe.
What I love most about this dish is the fact thick and tasty sauce. I also love the dish because of the potatoes and quail eggs. My kids love the quail eggs so much that they would often fight to get more. So, make sure you have lots of eggs for everyone when you make this dish.
Here's my version of pork giniling with quail eggs, please let me know what you think of this recipe. I love hearing from people who have tried the dish.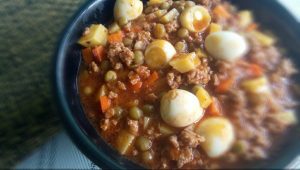 Pork Giniling with Quail Eggs
Ingredients:
½ kilo ground pork
¼ cup carrot, diced
¼ cup potatoes, diced
1 can green peas
10 to 15 pcs quail eggs, boiled and shells removed
1 pack tomato sauce
1 medium onion, diced
2 cloves garlic, minced
1 cup water or broth
Oil
Salt and pepper to taste
Video on How to Cook Pork Giniling with Quail Eggs
How to Make Pork Giniling with Quail Eggs
Direction:
In a large cooking pan or skillet, heat oil over medium high heat. Sauté onion until translucent then add the garlic, cook until fragrant.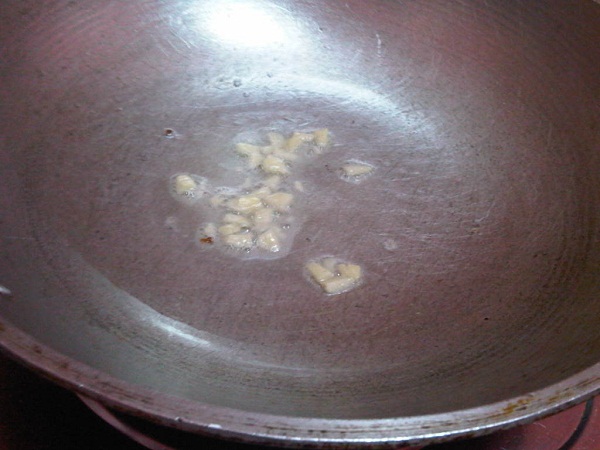 Add the ground pork. Stir and let it cook.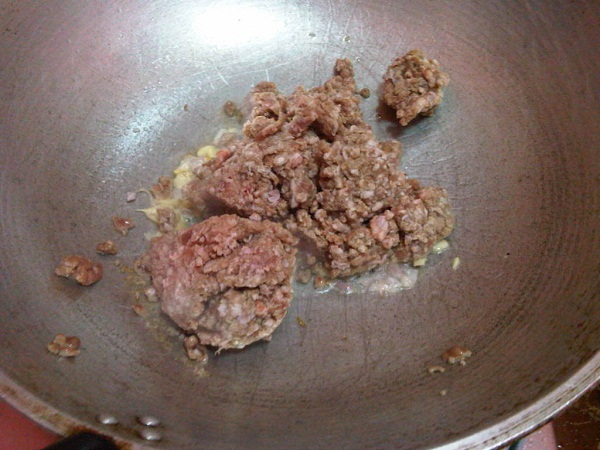 Cook for 5 minutes or until the meat or ground pork changes color.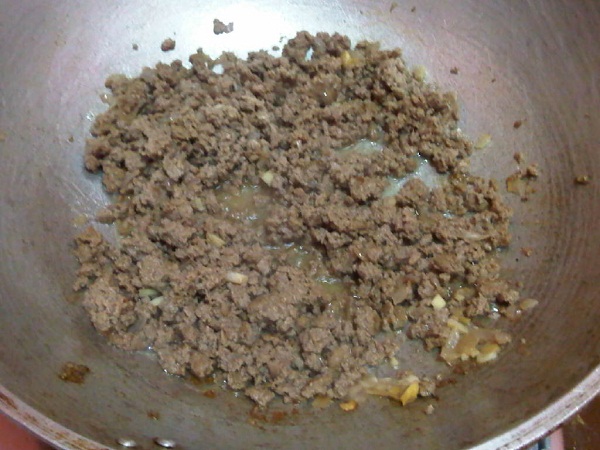 Add the potatoes and cook for at least 5 minutes.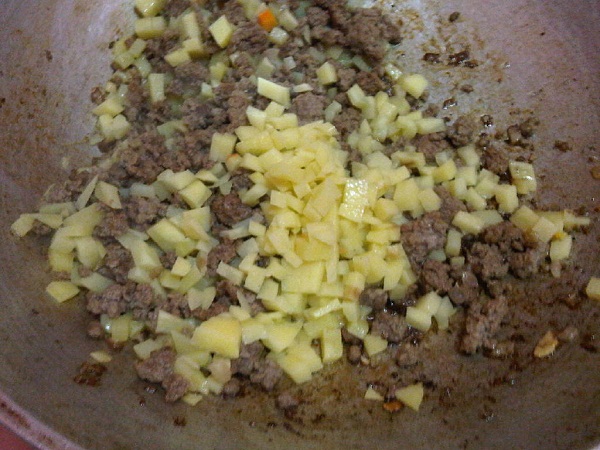 Pour the water into the pan. Stir and simmer for 2 minutes.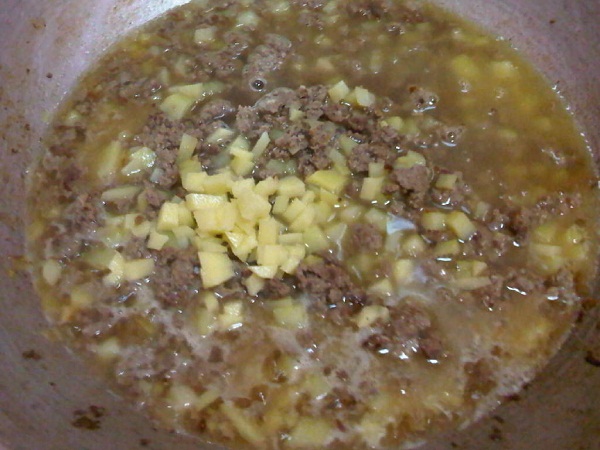 Next add the carrots and green peas.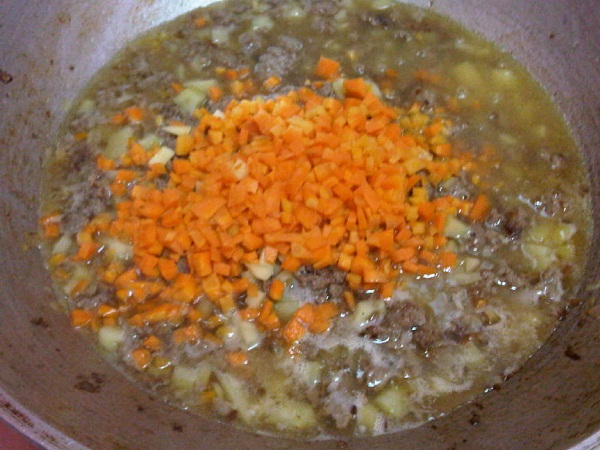 Pour the tomato sauce into the pan and stir.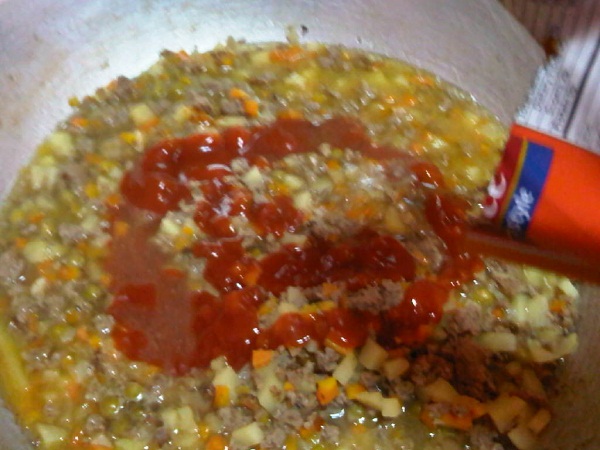 Season with salt and pepper to taste. Add the quail eggs, stir and cover. Cook for 7 minutes or until the sauce thickens. Turn off the heat. Transfer to a serving dish.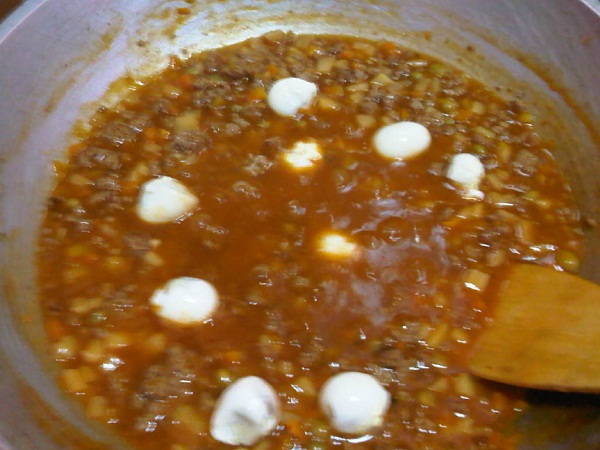 Serve with steamed rice or bread.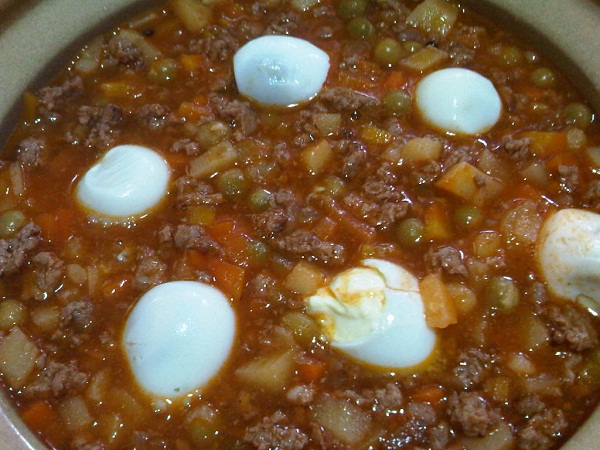 Bear in mind, kids love quail eggs. So, make sure you have put in enough for everyone. In my experience, quail eggs are the first ones eaten. These eggs are gone in the blink of an eye, LOL. By the way, if you want pork giniling to even more hearty dish, you may add raisins or button mushrooms. I would have added raisins but my kids prefer that I don't.
Thank you for checking out my pork giniling with quail eggs recipe. Don't forget to bookmark this page to save the recipe on your computer for future use. Feel free to browse other recipes on this page, I have a lot of Filipinos recipes, pasta recipes and seafood recipes that you can try. Have a nice day and happy cooking!