Siningang is sour soup dish that many Filipinos love to eat. Sinigang sa miso is another version of sinigang because this recipe used fish instead of pork. Sinigang sa miso compared to the typical sinigang which uses pork has richer flavor. The savory taste of the fish comes from miso or soybean paste. Miso gives this dish an added flavor.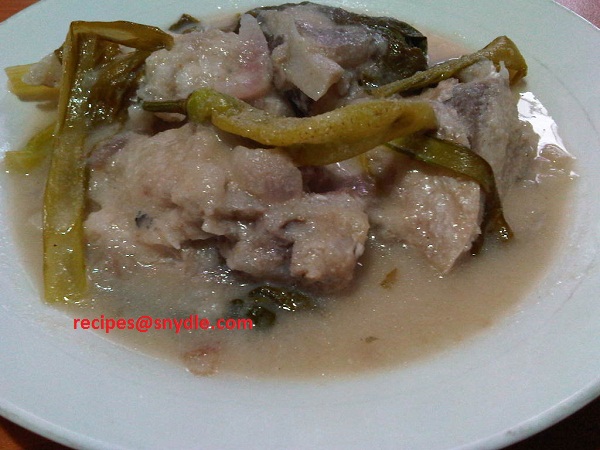 I often cooked sinigang sa miso when I want to eat fish and soup in one dish. The best fish for sinigang sa miso are maya maya (head) and bangus. But feel free to use whatever suits you best there is no restriction as to what fish you can use for this recipe.
Here is my sinigang sa miso recipe, enjoy cooking!
Sinigang Sa Miso
Ingredients:
1 kilo maya maya
3 tomatoes, diced
1 onion
2 cloves garlic
2 pcs siling haba or long green chilies
1 pack tamarind mix
1 bunch mustard leaves
½ cup white miso or soybean paste
4 cups water
Fish sauce or patis
Cooking oil
Direction: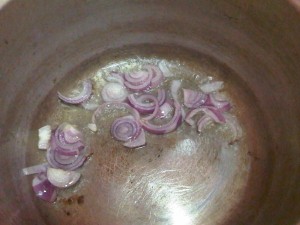 In a large pot, heat oil then sauté onions, garlic and ginger.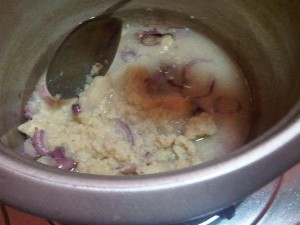 Add the miso and water then cook for 2 minutes.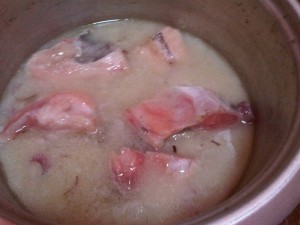 Next, put in the fish and stir a bit. Bring to a boil. Add the tamarind into the pot, mix and cook for 5 minutes. Put in the long green chilies. Reduce the heat and cook in low heat for 3 minutes.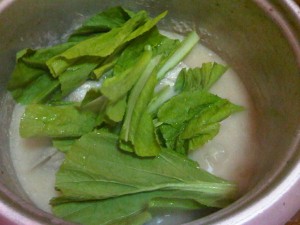 Lastly, add the mustasa or mustard leaves and cook for 1 minute. Turn off the heat and cover the pot to cook the mustard leaves further.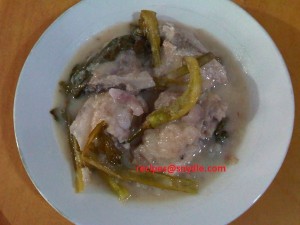 Transfer to a serving dish and serve with steamed rice then enjoy!
Sinigang sa miso is a simple dish that you can make for your family. There is no doubt that you and your family will love this soup dish. So, bookmark this page to save the recipe on your computer. Thank you for visiting this page and feel free to browse other recipes. Have a nice day and happy cooking!