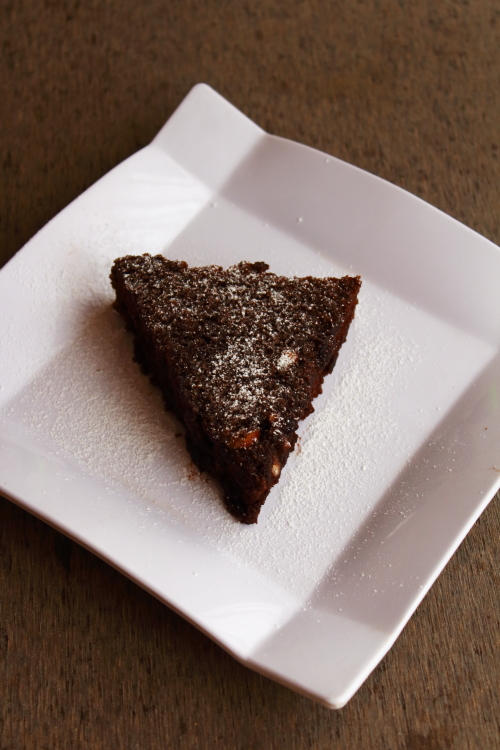 Chocolate cake is a moist, delicious cake perfect for all occasions and loved by everyone.  Today, I am sharing a simple chocolate cake recipe which does not need any hand mixer or any other equipment and can be made easily at home.
You can also add chocolate froasting or any other icing on top, but I made it few days back and kids loved it as such.  So sharing this recipe of simple chocolate cake.
The most important thing about this cake is that the cake batter can be made in a bowl without any mixer.  That really makes this cake an easy to make dessert.   And you also get a moist, rich chocolate cake
This is a perfect cake for chocolate lovers.  I made this simply for a potluck party in my kid's school, but if you are making for a party or any celebration, you can also give it  a butter cream frosting, which will enhance the taste and will make the day special for the person.
You can make use of normal cocoa powder or dutch cocoa powder for making this cake.  I have used warm water here, but it can be replaced with coffee.  Chocolate with coffee tastes great.  It is a wonderful combination.  So give it a try.
Let us see how to make chocolate cake recipe with step by step photos.
simple chocolate cake
ingredients 
maida – 3/4 cup
granulated sugar – 1 cup
cocoa powder –
baking soda – 3/4 teaspoon
baking powder – 3/4 teaspoon
salt – 1/4 teaspoon
egg – 1
milk – 1/2 cup
warm water – 1/2 cup
vegetable oil – 1/4 cup
vanilla extract – 3/4 teaspoon
how to make simple chocolate cake recipe
1. Preheat oven at 180 degree centigrade or 350 degree F.
2.  Coat one 9-inch round baking tray with butter and dust with all purpose flour or maida.
3.  Add maida, sugar, cocoa powder, baking soda, baking powder, and salt into a bowl and whisk until well combined.  Keep aside.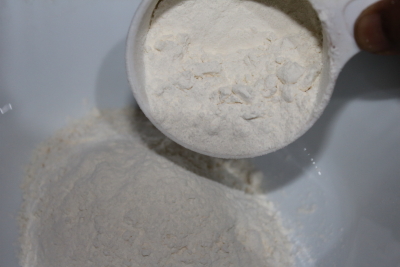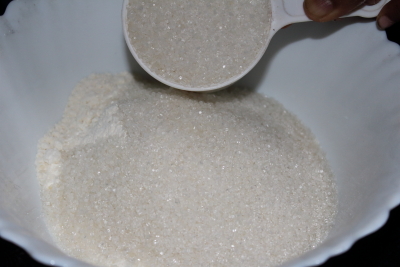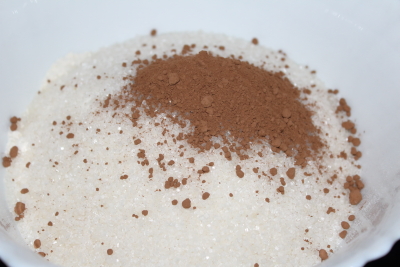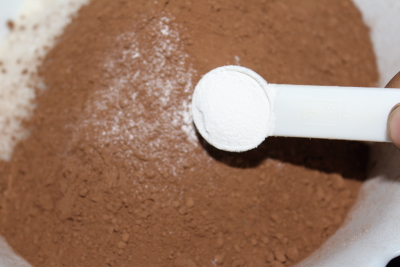 4.  In another bowl, add eggs and whisk well.  To this add milk, warm water, vegetable oil and vanilla extract.  Whisk well.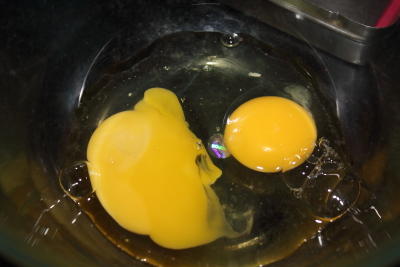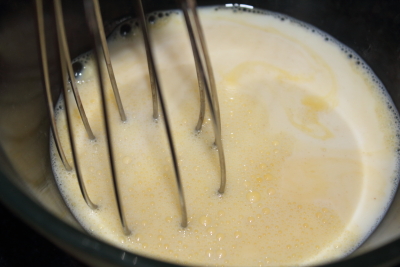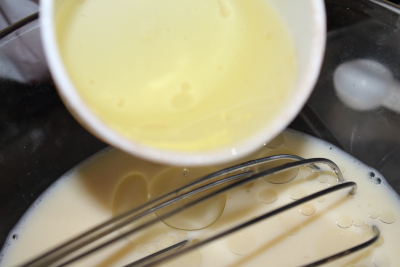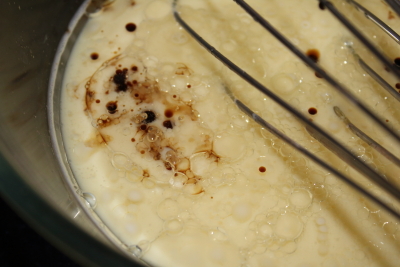 5.  Pour the wet ingredients to the dry ingredients and mix well.  Keep whisking until everything gets combined well.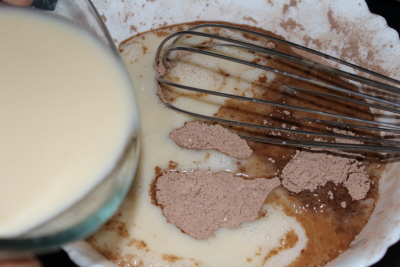 6.  Pour the batter into a greased cake tray and bake for 27 – 32 minutes or until a toothpick inserted comes out clean.  The time of cooking may vary depending on the type of microwave used.
7.  Remove from oven and allow it to cool on a wire rack.
8.  Gently remove the edges using a knife and then flip it onto a plate.  Cut into desired shapes and serve.