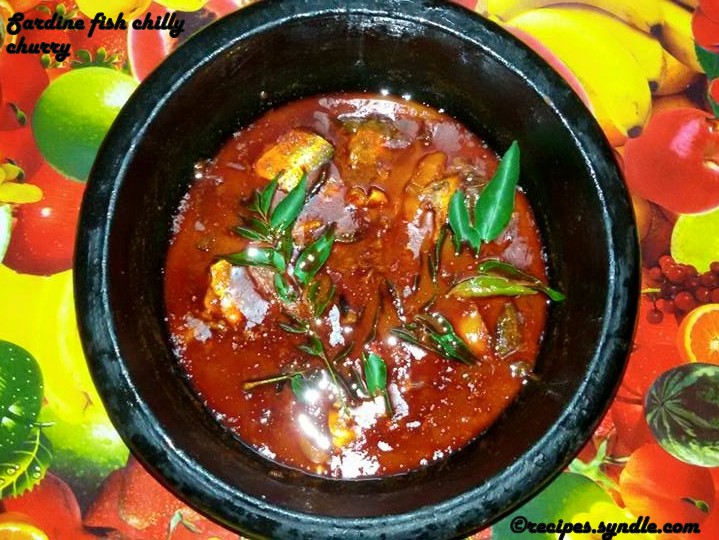 Mathi/Sardine mulakittathu is an easy fish curry of malabar.Nadan mathi mulakittathu is a special kozhikoadan dish, also known as meen mulakittathu or nadan meen curry.Since, sardines (mathi) are in season now; and full of fat, it is best to make curry with fresh fish. The best thing about living in Kerala, is fresh fish all the year around. Sardines are cheap and full of omega-3, so try to include in your daily diet as much as possible. The oil which you see in the picture (floating on top) is because these sardines were full of fat.I made this a couple of days back and thought of sharing.It is best to make this  in coconut oil and use kashmiri chilly powder, for that deep red colour.This curry can be made pretty fast as shallots need not be fried till brown and red chilly powder need not be roasted for long.This is a quick and easy to make curry.
This curry is good with kappa/tapioca,rice,rava upma,dosa etc.People from differentplaces in kerala cook this curry using various methods.
Ingredients
Sardine fish( mathi meen)-1/2kg,cleaned and cut in pieces
Shallots-1/2cup, split in lengthwise
Green chillies-4, split in lengthwise
Ginger-1tbsp
Garlic-2tbsp
Curry leaves
Tomatoes-2 medium,sliced in lengthwise
Kudampuli(Gambooge)-5,pieces
Salt-to taste
Coconut oil – 2 tbsp
To Grind to Paste
Kashmiri chilly powder-2tbsp
Coriander powder-1tbsp
Turmeric powder-1tsp
Fenugreek powder-1/2tsp
How to Make Sardine Fish Chilly Curry
Make a masala paste with the ingredients listed under 'To Grind a Paste' using little water. Keep it aside.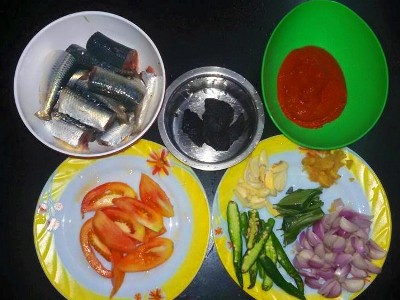 Take a clay pot. Heat coconut oil in it and add mustard seeds. Allow them to splutter.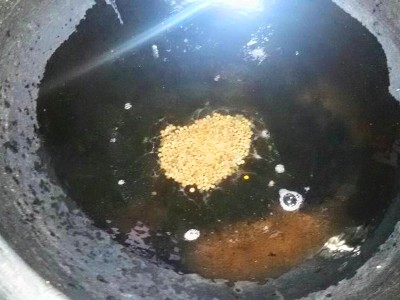 Add shallots, ginger, garlic, green chillies and curry leaves. Saute it well.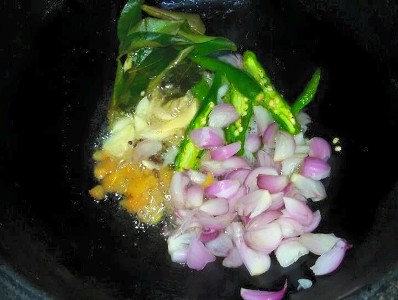 Saute till shallots colour changed to light brown.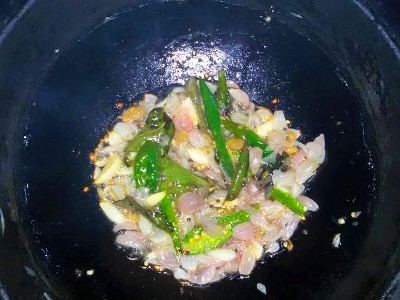 Now add the masala paste.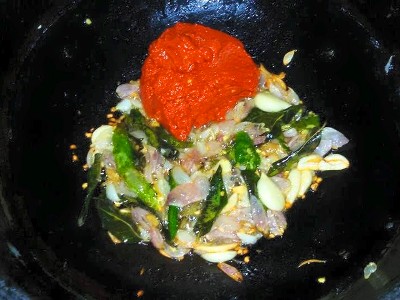 Saute well till raw smell disappers and oil starts to float.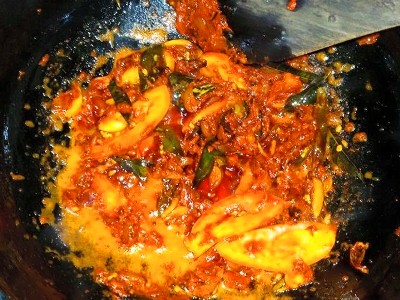 Add tomatoes,salt to taste and kudumpuli(gambooge).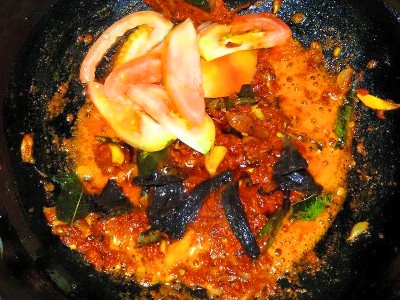 Now add little water for cooking fish.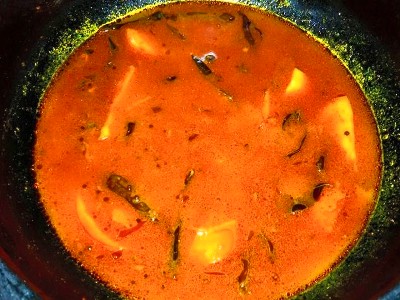 Add fish and allow to cook in low flame for 15 minutes.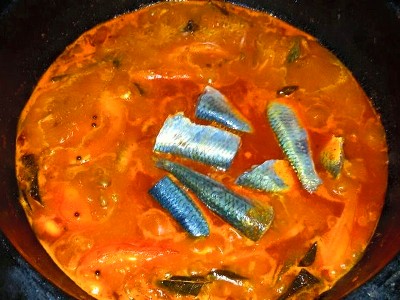 Its a best combination for kerala rice.Really yummy spicy tradional dish. ENJOY!!!!