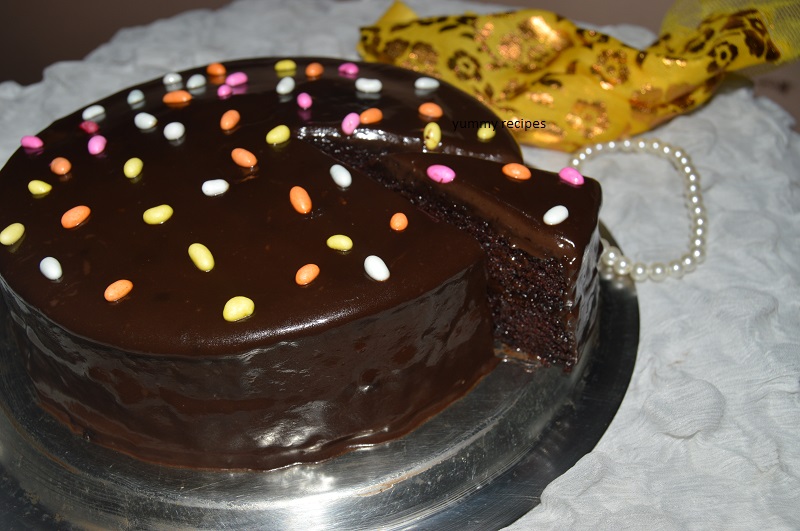 Chocolate truffle cake is one of my favorite desserts; this is also called as rich chocolate truffle cake. This chocolate cake is the best combination with ice cream.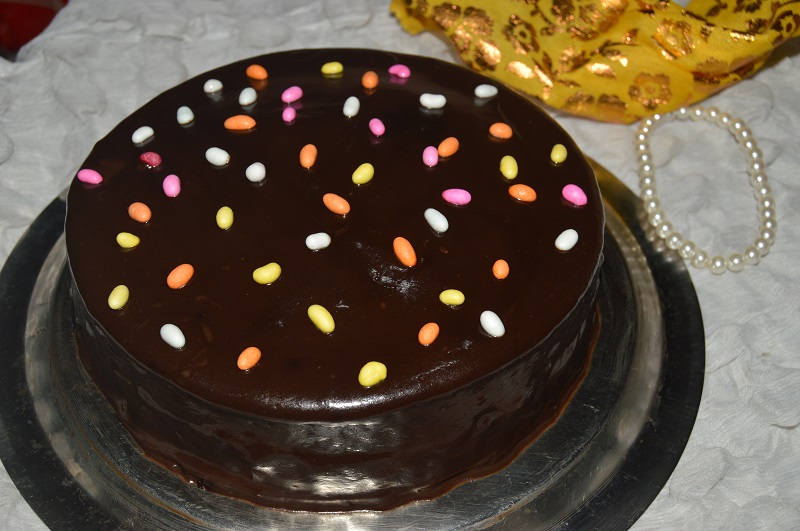 Let's see the preparation of chocolate cake and the frosting bellow with detailed images.
Ingredients
All purpose flour 1.5 cup
Sugar 1 cup
Coco powder 4 table spoon
Baking soda ½ tea spoon
Vanilla essence 1 teaspoon
Vinegar 1 table spoon
Water 1 cup
Sunflower oil 6 table spoon
For filling
250 gm dark chocolate
Fresh cream 100gm
For topping
Dark chocolate 125 gm
Fresh cream 200 gm
Butter ½ table spoon
Method
In a bowl sieve 1.5 cup all purpose flour, baking soda and coco powder. Mix it with a fork or hand whisk.

Then add vanilla essence, sunflower oil, vinegar and water.mix it well using hand whisk.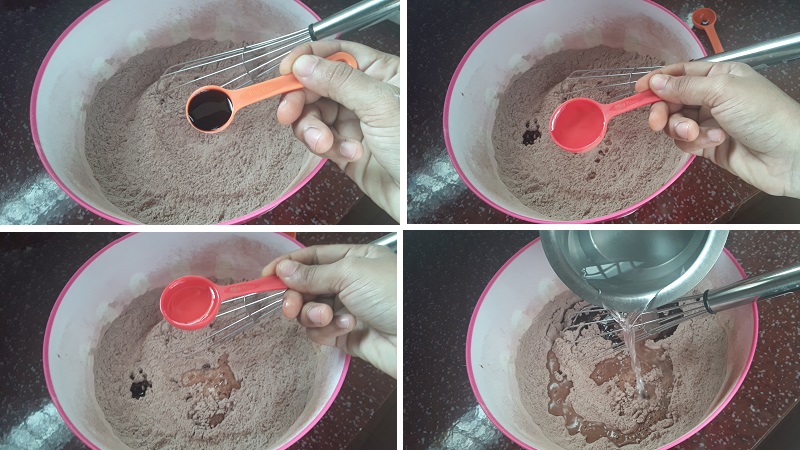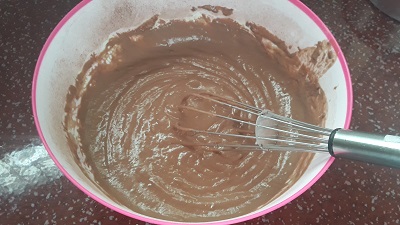 Add powdered sugar and mix it well.

The pour the batter in to a greased tin, bake in a pre heated oven for 35 minutes at 180 degree.

After the cake baked allow it to cool then cut in to two equal parts.

Filling
Heat 100 gm fresh cream, in a bowl break 250 gm dark chocolate, and then pour it in to the boiling fresh cream. Then remove it from the stove and mix it well till the chocolate completely melted.

Then spread this between the slices of cakes.

Topping
Heat 200 gm fresh cream and add 125 gm dark chocolate mix it well till the chocolate completely melted.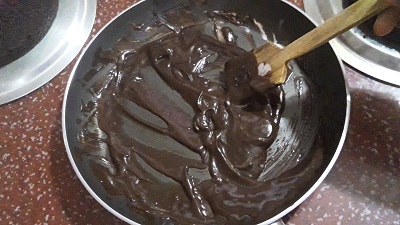 Pour this over the frosted cake and leave it to set.