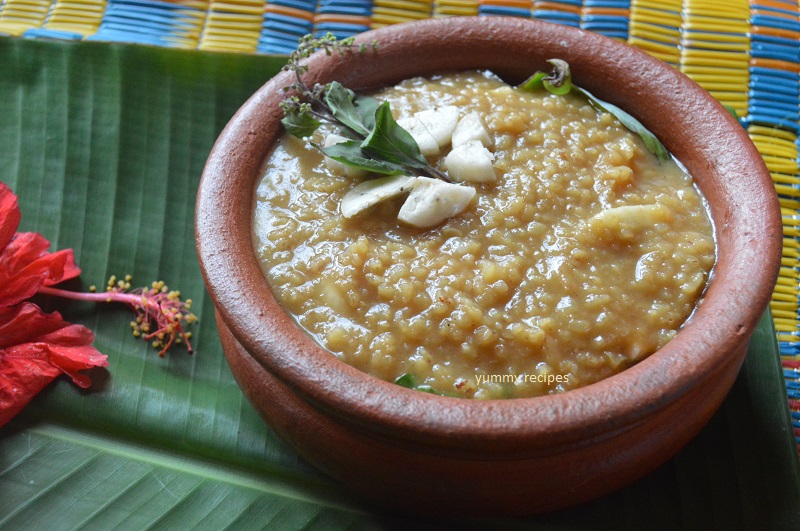 In Thiruvananthapuram capital city of Kerala, in South India celebrates Aattukaal Pongala. Attukal temble described as Sabarimala of the women. The pongala mahothsavam is the most important festival of Attukaal Bhagavathy Temple. Only women are allowed to participate in the pongala.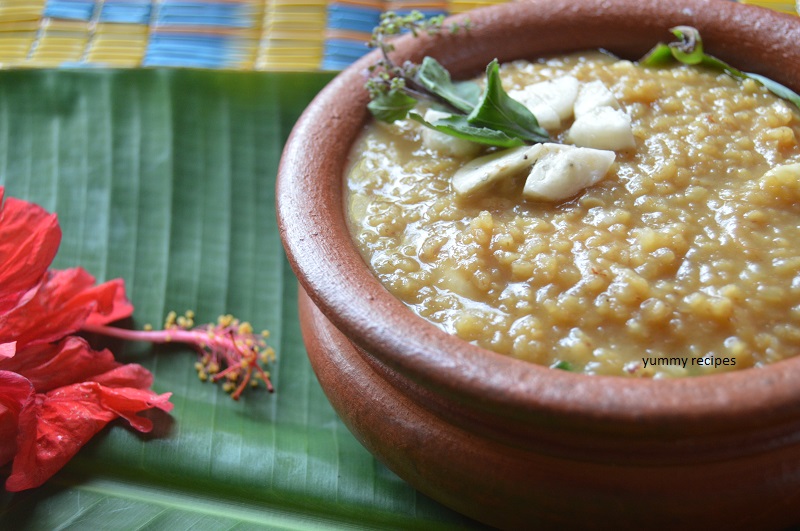 The ritual of cooking starts early in the morning and by noon. Then the chief priest of the temple arrives with the goddess's sword and blesses the ladies by sprinkling holy water and flower.  The ladies take the blessed Pongala to their houses. It is widely believed that the goddess Bhagavati can be make your wishes come true if you participate in this festival and the women do the rituals for health and prosperity of their families.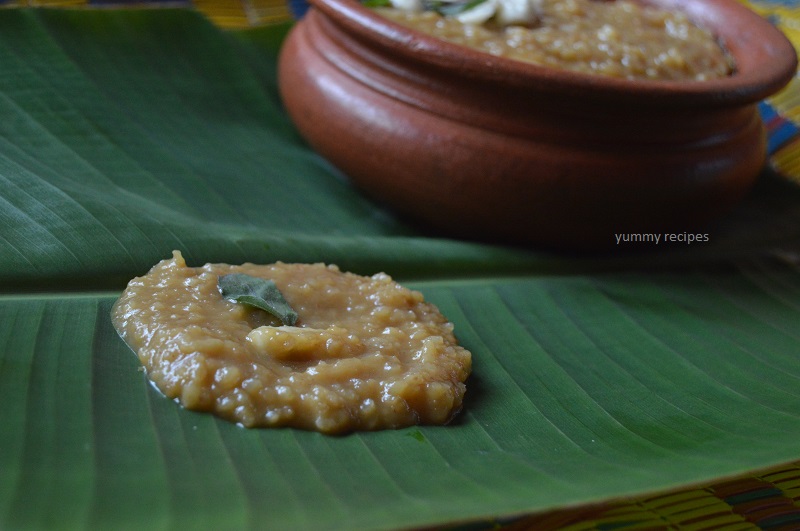 Annagi (Kannaki )a legendary Tamil woman is the central character of the South Indian epic Silapathikaram. Legend has it that Kannaki took revenge on the king of Madurai, for a mistaken death penalty imposed on her husband Kovalan, by cursing the city with disaster.
The Attukal ponkala is on 11th March 2017, Saturday.
For attukal ponkala mainly use 5 ingredients like, ghee, jaggery, crystallized sugar, small banana and milk. Let's see the making below with detailed images.
Ingredients
Chemba rice or raw rice       ½ cup
Jaggery       2 large piece
Ghee            1 table spoon
Water          1  1/2 cup
Coconut milk or grated coconut ½ cup
Cardamom powder                  1 pinch
Kalkkandam crystallized sugar   1 table spoon
Small banana      2 chopped
Method
In a pressure cooker add washed chemba rice and 1 cup water.

Pressure cook for 3 to 4 whistles in high to low flame.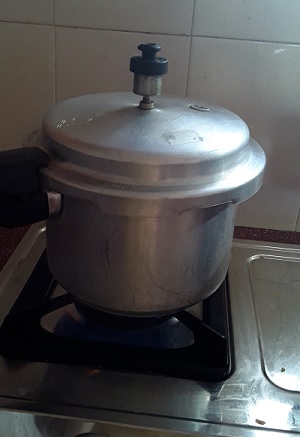 After the pressure settles remove in to a deep bottom pan and mash it well, add jaggery in to this. Allow it to melt put heat in medium to low flame.

Once the jaggery melted add 1 pinch cardamom powder, crystal sugar and mix it well.

Then add ½ cup coconut milk (also use grated coconut) mix well. Put heat always in low.

Then add chopped small banana (add thulsi) and 1 table spoon ghee. Then remove from the stove.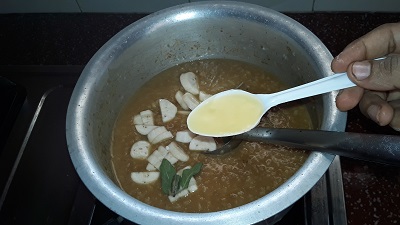 the tasty sweet pongala payasam / rice kheer is ready to serve.