Restaurant Style Chili Chicken Gravy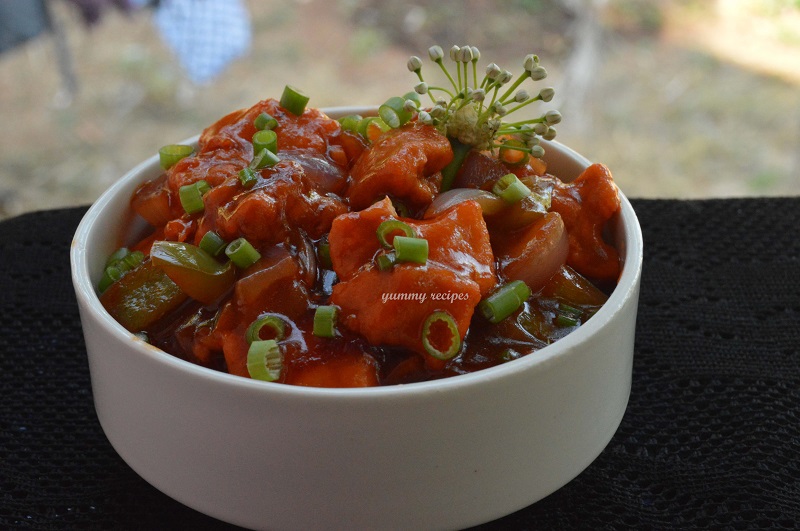 Chili chicken is one of the most popular Indo- Chinese appetizers. Here I am showing you the very simple Restaurant Style Chili Chicken Gravy recipe. There are lots of chili recipes like soy, potatoes, fish etc. You want its spicy you can add green chilies. I think every ones known the recipe of chili chicken recipe; this is the restaurant style recipe.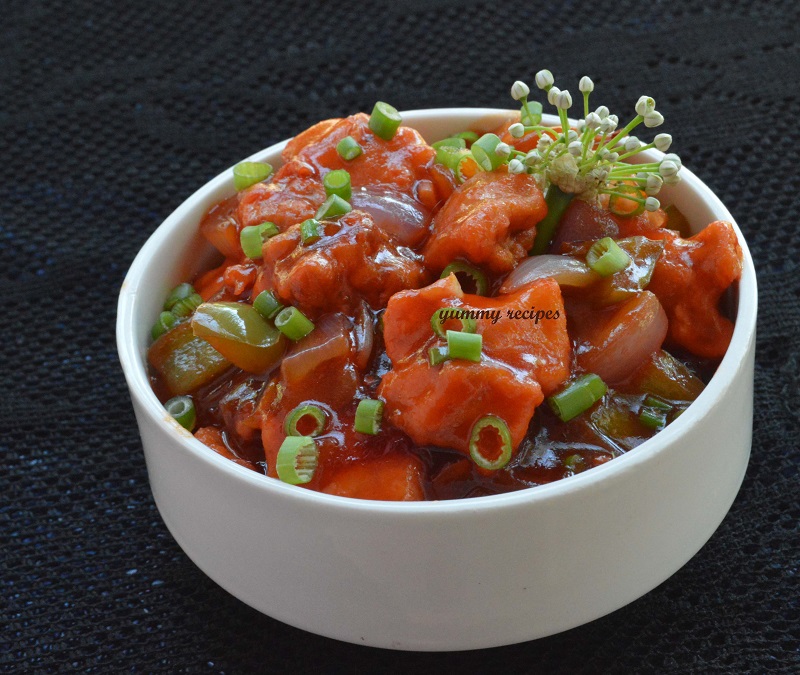 Let's see the preparation bellow with detailed images, try this Restaurant Style Chili Chicken Gravy recipe and send your feed backs in comment box.
Ingredients for making Restaurant Style Chili Chicken Gravy
For marinating
chicken 200 gm
corn flour 2 table spoon
Egg 1
Salt to taste
For making gravy     
Onion 1
Garlic 5 cloves
Bell pepper 1 chopped
Red chili sauce 1 table spoon
Soy sauce 1 ½ table spoon
Tomato sauce ½ table spoon
Corn flour 2 table spoon
Water 1/4 cup
Spring onion ½ cup chopped
Salt to taste
Method of preparation
Clean and wash chicken, cut in to small pieces. Marinate chicken with corn flour, egg and salt; keep it aside for 15 minute.

Heat oil in a pan, deep fry marinated chicken in hot oil. Fry for 2 minutes untill its become light golden brown in color, remove from the oil and keep it aside.

Add 2 tablespoon oil in a pan, add chopped garlic and onion. Saute the onions for 2 minutes in medium flame.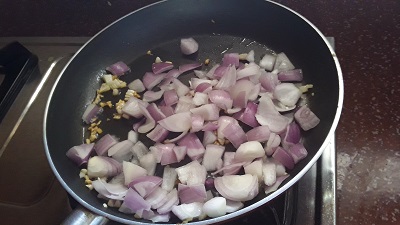 Put chopped capsicum in to this, stir well.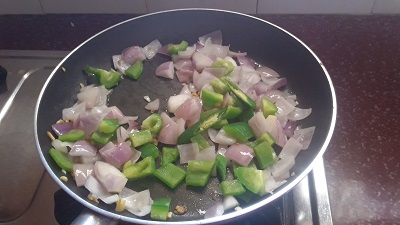 Add soy sauce, tomato sauce and red chili sauce, mix it well.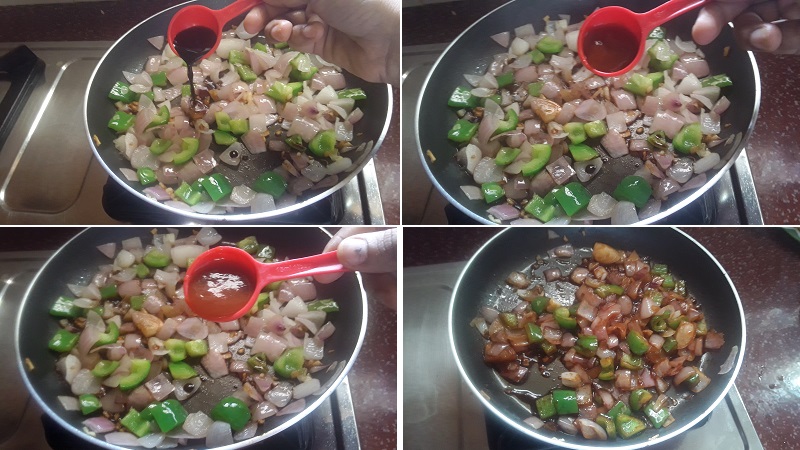 In a bowl combine 2 table spoon corn flour by adding 1/4 cup water.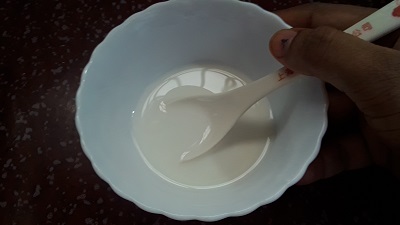 Pour the corn flour water, allow it to boil.  Add fried chicken pieces in it, combine all are very well.


Add salt to taste and mix. Sprinkle some chopped spring onions on the top.

The tasty and simple chili chicken is ready to serve. Enjoy cooking, thank you.