Chicken cutlet / snacks recipe.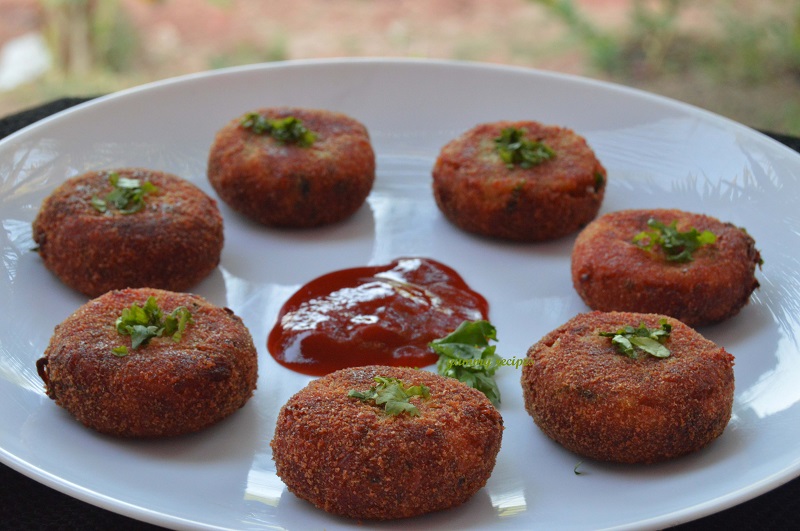 Cutlets are usually used as an evening snack or a starter. This is an Indian style Chicken cutlet / snacks recipe by adding aromatic spices. I would like to eat homemade cutlets, chicken cutlets are very simple to make at home. It's very crunchy outside and soft inside.  You can make different types of cutlets like vegetable cutlets, paneer cutlets etc.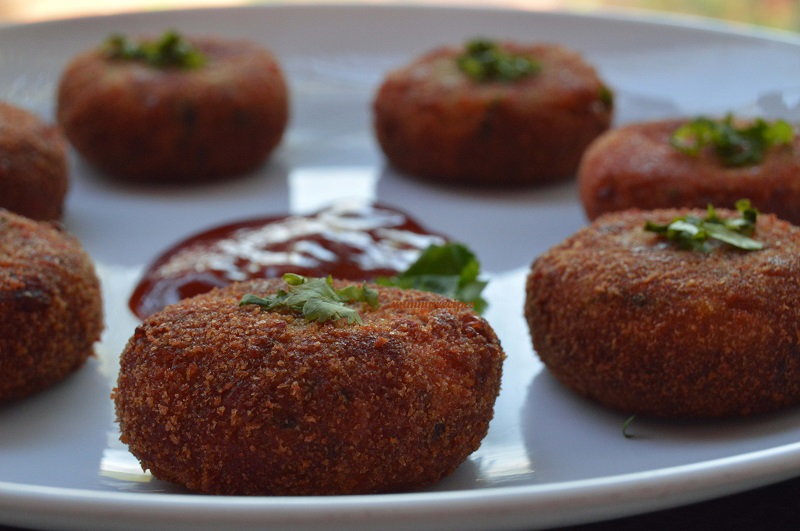 Let's see the making of chicken cult let recipe bellow with detailed images. Enjoy cooking with yummy recipes.
Ingredients for making Chicken cutlet / snacks recipe.
Shredded chicken ¼ cup
Onion 1 sliced
Ginger small piece chopped
Green chili 1
Turmeric powder ½ teaspoon
Red chili powder ¼ table spoon
Chicken masala ½ table spoon
Cooked and smashed potato ½ cup
Coriander leaves 1 table spoon chopped
Bread crumbs 1 cup
Egg white 2 eggs
Oil for deep frying
Salt 2 taste.
Method
Cook chicken pieces, shred and keep it aside.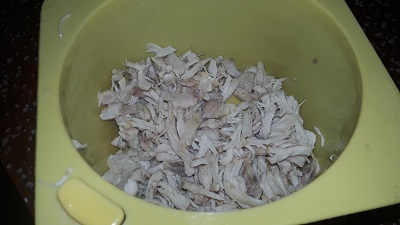 Heat a pan with oil, add chopped ginger and green chili fry for 1 minute.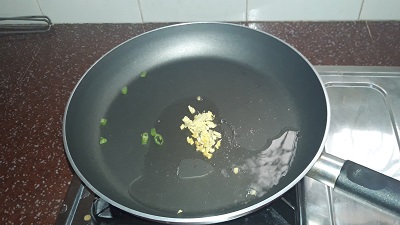 Put sliced onion and some salt. Saute untill the onions are golden brown in color.

Add turmeric powder, red chili powder and chicken masala. Saute it for 2 minutes in low flame.

Put minced or shredded chicken pieces in it, combine well.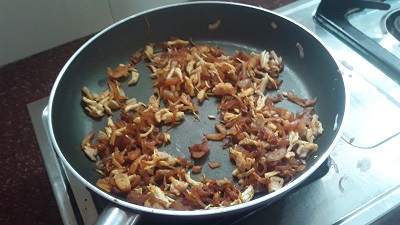 Add smashed potatoes and coriander leaves complain everything well. You can add salt in this stage.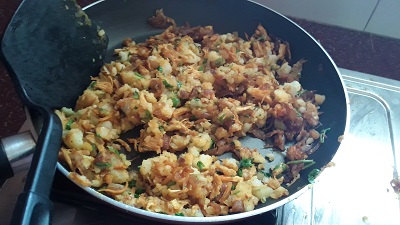 Remove it from the stove and allow it to cool.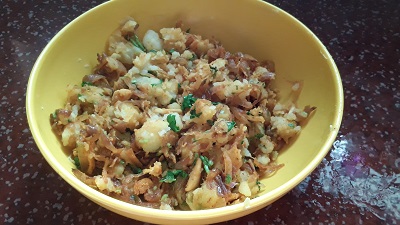 After it's cooled again complain all together and make soft dough.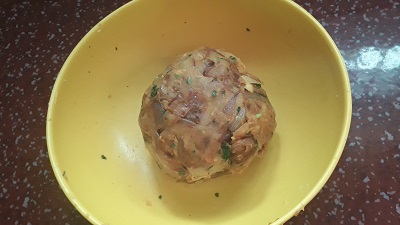 Take a small portion from the dough and roll it in to a desired shape. You can use cutlet mold.

All are completed, dip in to the egg white and roll them in bread crumbs make sure that all sides are well coated with bread crumbs. All patties are completed, keep it aside.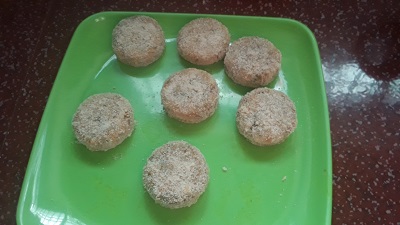 Heat oil in a pan, deep fry the cutlets untill they become golden brown in color on both sides. Put heat in medium flame.

Remove it carefully from the oil and put in a paper towel. It helps to remove excess oil.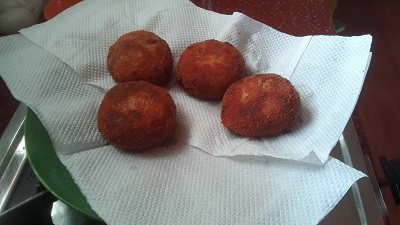 Chicken cutlet / snacks recipe.
Delicious chicken cutlet is ready; serve it with ketchup, thank you all happy cooking.