Upma needs no introduction to a South Indian. It is a South Indian breakfast dish.  But apart from that I also make it in the evening for my daughter, when I feel that she hasn't taken enough vegetables.  Here I have given the recipe for an upma made with semolina.  To increase the nutritional value, vegetables are also added to it.  Upma can also be made with vermicelli, poha, bread and so on.  When you make upma with semolina or sooji, it should always be roasted before you use it otherwise it will not give you the desired taste.  Finally, after making, I add a table spoon of ghee which again gives a wonderful taste to the dish.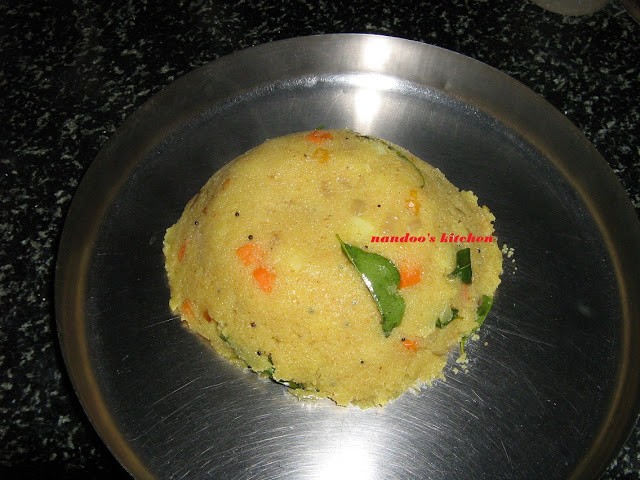 Ingredients required
rawa   (suji)         –   1 cup
chopped onion    –    1 medium sized
carrot diced         –   1
beans                  –     4-5
potato diced       –    1 small
water                  –    3 1/2 cup
salt(as required)
coconut              –    1/4 cup (optional)
For Seasoning
mustard seeds    –   1 tsp
channa dal         –   1 tsp
urud dal             –   1 tsp
ginger                –   2 tsp
green chillies     –   2 -3 (depending on how spicy you like)
hing                   –   1/2 tsp
jeera                  –   1/2 tsp
turmeric powder – 1/2 tsp
curry leaves       –   6-7
Method
1. Dry roast rawa and keep it separately
2. chop onion and ginger
Preparation
1. In a pan add little oil, splutter mustard seeds
2. After that keep the stove in sim and add jeera (u can use jeera powder also. children sometimes hate jeera as such) and hing.
3. Then add channa dal, urud dal, ginger, green chillies and curry leaves and saute for some time.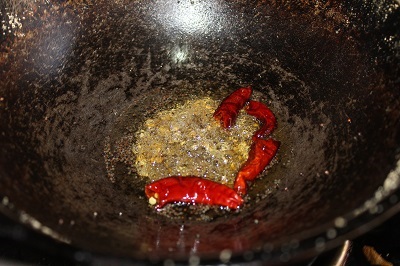 4. Then add the chopped onions and saute till it turns pink.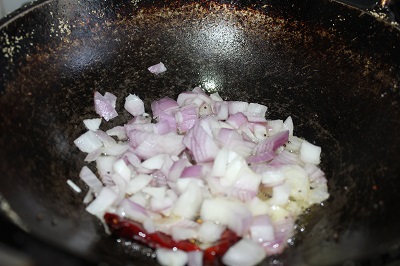 5. Then add a little bit of turmeric powder
6. Add all the vegetables and fry for some time adding little salt
7. Then add the remaining 3 glasses of water, add the required amount of salt, and let it boil.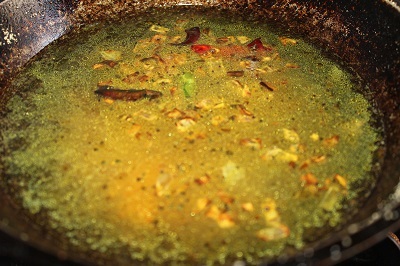 8. Then add the roasted rawa slowly simultaneously mixing with the other hand.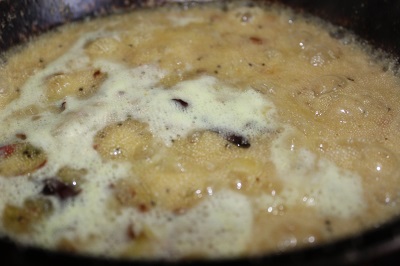 9. Once it starts boiling, keep the gas in sim and covered keep for 3-4 min.
10. Then add grated coconut (optional) and add 1 tbsp of ghee. mix nicely
11. veg upma can be served hot with coconut chutney
If you find this post useful, I would be happy if you can share it with your friends in google+, facebook or twitter.  All you have to do is click the corresponding button.