Potato and eggs are very healthy food.  Potatoes are very good source of vitamin B6 and a good source of potassium, copper, vitamin C and pantothenic acid. Potatoes have anti oxidant activity. Eggs are very high in proteins.Mozzarella cheese is fine source of biotin(vitamin B7). It made from cow milk. Mozzarella cheese is just more than its taste and calories. Here i am preparing a Italian flavor Potato Egg Cheese Recipe in oven.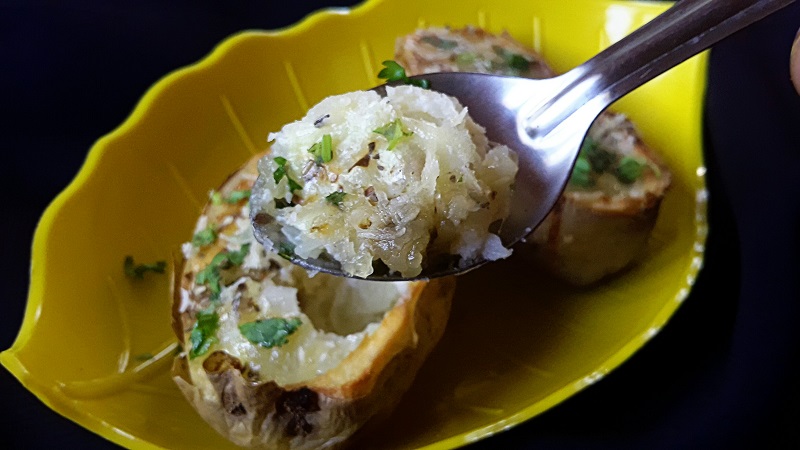 Today I am sharing with you a healthy Potato Egg Cheese Recipe a tasty breakfast recipe. Potato stuffed with mashed potato, eggs, cheese and onion with Italian spices.  We can get a nice aroma and wonderful taste. i have a baked potato recipe from media, then i am making little changes. So this is an idea for you to make potato egg recipe.  You can change all the spices as per your taste.Here i am using only onions, if you can use any vegetables that have in your kitchen. Let's see how Potato Egg Cheese Recipe works.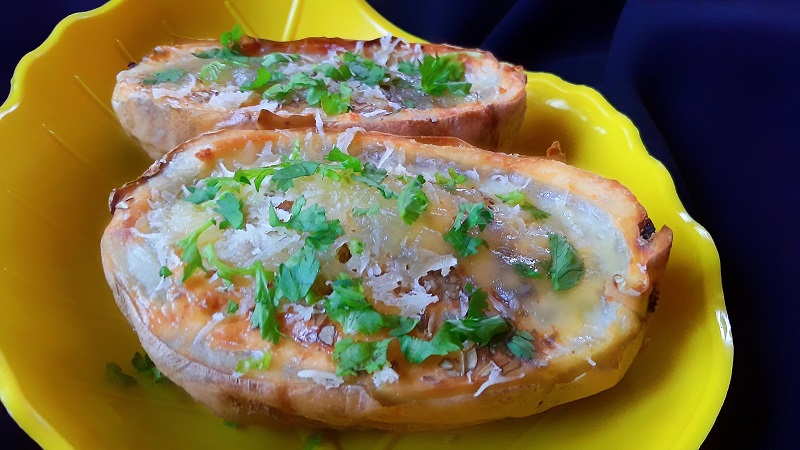 Ingredients For The Preparation of Potato Egg Cheese Recipe
Potato 1
Egg 1
Onion ½ piee chopped
Oregano 1 teaspoon
Mozzarella cheese 2 table spoon grated.
Salt to taste.
Preheat oven to 180 degree. Scrub potatoes with a fork and put in the oven for 40 minutes. After 40 minute take out from the oven and scoop the inner part very carefully, put in to a bowl. Then keep it aside.

In a bowl beat one egg and  salt.

Then add chopped onions, scooped potato and stir well to combine all together.

Then pour the egg batter in the potato shells. Sprinkle some oregano, you can add masalas like red chili powder, garam masala powder (Indian flavors).


Put in the preheated oven at 180 degree for 10 minute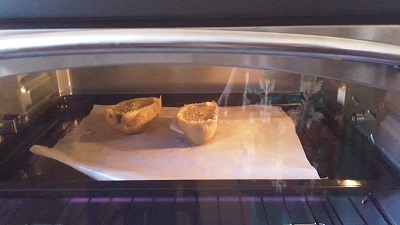 Then add 1 table spoon grated cheese on each potatoes. Again put in the oven for 5 minutes. Do not over cook.

Remove from oven, sprinkle some coriander. The tasty n simple potato recipe is ready. Enjoy cooking.