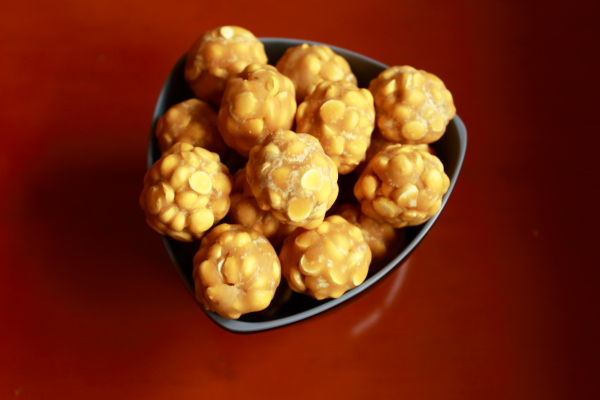 pottukadalai urundai is a sweet made from pottukadalai or roasted gram and jaggery.  It is a traditional South Indian sweet that is often prepared during karthigai deepam,, navrathri and other festivals,  but it is one of the best guilt-free snack which one can prepare.
kadala urundai or ladoo is very famous and is available in local market.  But this ladoo is equally delicious and nutritious.
Pottukadalai is the Tamil name for roasted gram.  It is called as pottukadala in Malayalam.  Since this ladoo is made from pottukadalai or pottukadala, it is called as pottukadalai urundai or pottukadala mitai. Roasted gram is rich in nutrients and low in calorie, so it is good for people who are on any special diet.
The consistency of jaggery is very important while making this roasted gram ladoo.  Otherwise, it is very easy and needs just two to three ingredients for the preparation.  Greasing your palm with oil or ghee is another important step while preparing this ladoo.  Greasing your hands with ghee gives a glossy look to the laddos and you can also use rice flour while shaping the ladoo.
pottukadalai urundai
roasted gram / pottukadala – 2 cups
jaggery – 1 and 1/2 cups grated
cardamom powder – 1/4 teaspoon
ghee – 1/2 teaspoon
how to make pottukadalai urundai
1. Add grated jaggery and 1/2 cup water in a pan.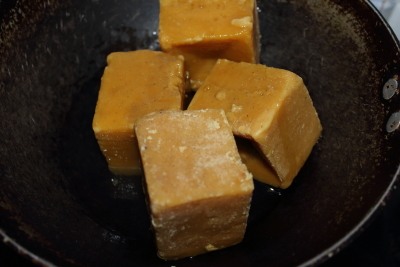 2.  Heat it until jaggery melts completely.  During this stage, there is no need to check the consistency.  Let it cool down a bit and strain it to remove impurities.
3.  Clean the pan and add the jaggery syrup into the pan.  Boil it until it becomes slightly thick.  Reduce the flame to low, add few drops of jaggery syrup to a plate containing water.  It should not melt in water and you should be able to make a ball with it.  That is the right consistency. Turn off the flame.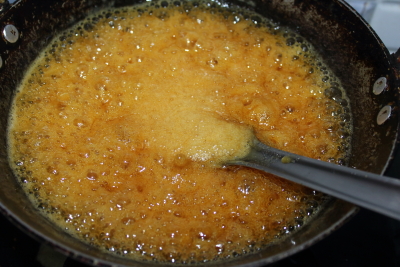 4.  Add cardamom powder mix well.
5.  Add pottukadalai or roasted gram, mix well until there is no syrup left below.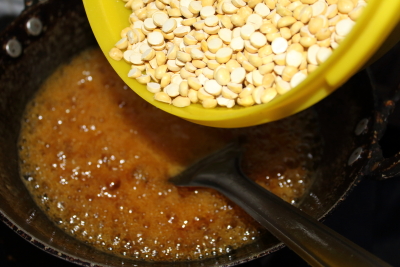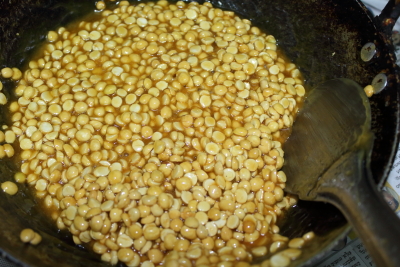 6.  Once the mixture reaches a state where it is still warm, but manageable, then grease your hands with ghee.
7. Take small pinches of the mixture, and make small balls.
8.  Keep it in a plate and allow it to cool.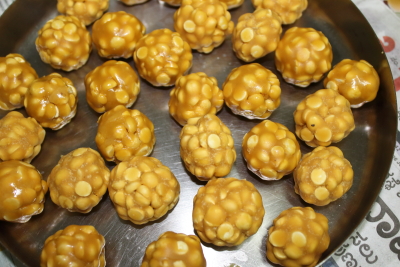 9.  Pottukadalai urundai or roasted gram ladoo is ready.  Let it cool completely and then store it in an air-tight container.