Potato Chips / Snacks Recipe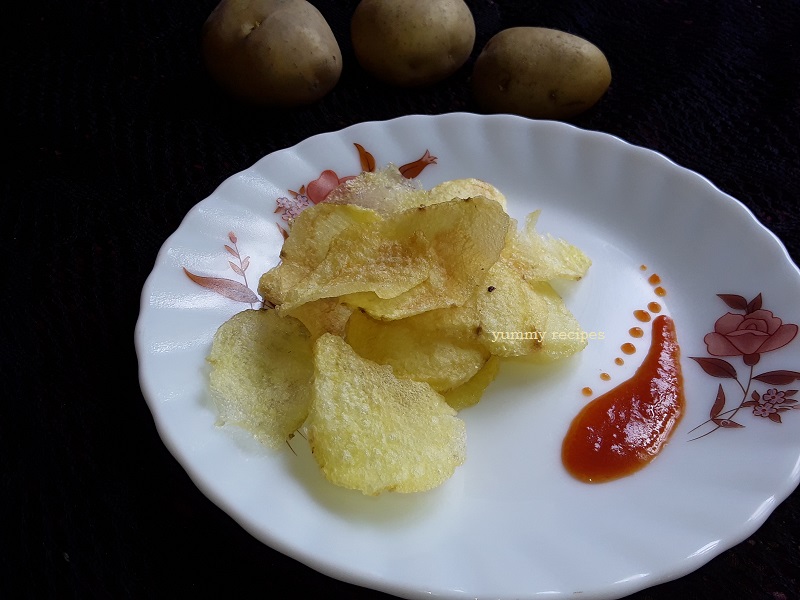 Here I am showing you a homemade potato chips recipe. My baby always likes to eat lays, because of that I would like to make this at home. Potatoes are good for our health, it have many health benefits. It provides the carbohydrate, potassium and energy that we need to perform at our best. If you eat potatoes regularly, you ensure a good supply of water and ions in your body.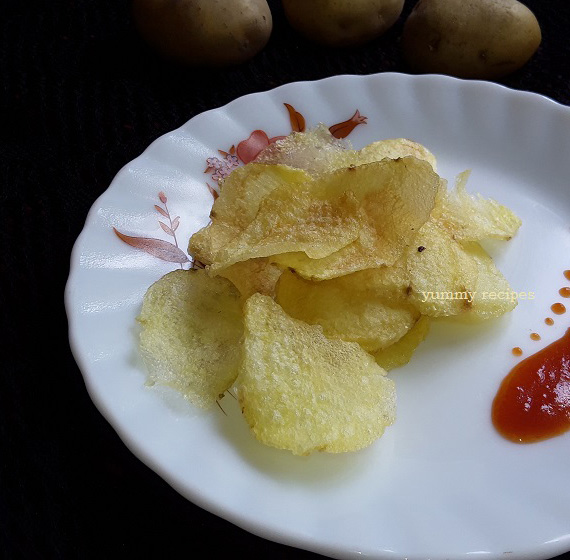 Potatoes are known for the large amounts of Vitamin C present in them. Typically, 100 gm will contain about 17 mg of Vitamin C. in addition to this, they also contain vitamin A, B P and P. let see the making of Potato Chips / Snacks Recipe bellow with detailed images. Please try this recipe for your kids and send your feed backs.
Ingredients for making Potato Chips / Snacks Recipe
Potato 2
Hot water 2 cups
Oil 3 table spoon
Water 2 cup
salt to taste
Method
Peal the skin and wash the potatoes well. Slice it in to very thin pieces.

Then put sliced potatoes in a hot water for about 3 minutes.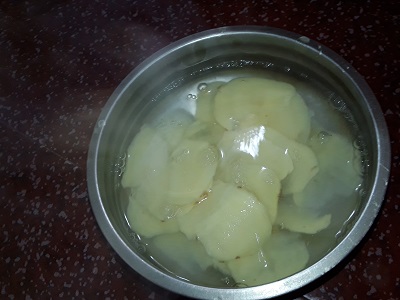 Again wash it very carefully.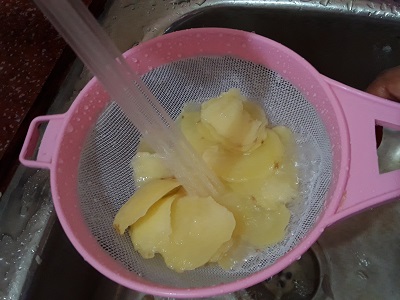 Then put in another bowl, add salt and water in it, again rest for about 3 minutes.

Then drain the water from the potatoes. Clean the water by using a kitchen towel.

Heat oil in a kadai, deep fry the potatoes until it's become crispy. Keep the flame on medium.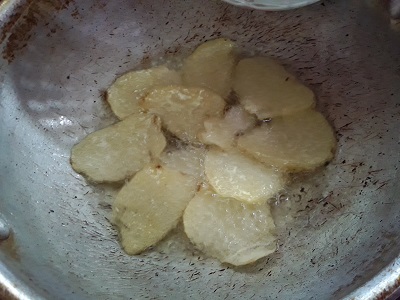 Then remove in to a paper towel, store in a tight container and serve it with your dips.
Potato Chips / Snacks Recipe