Garlic Prawns – Butter Garlic Prawns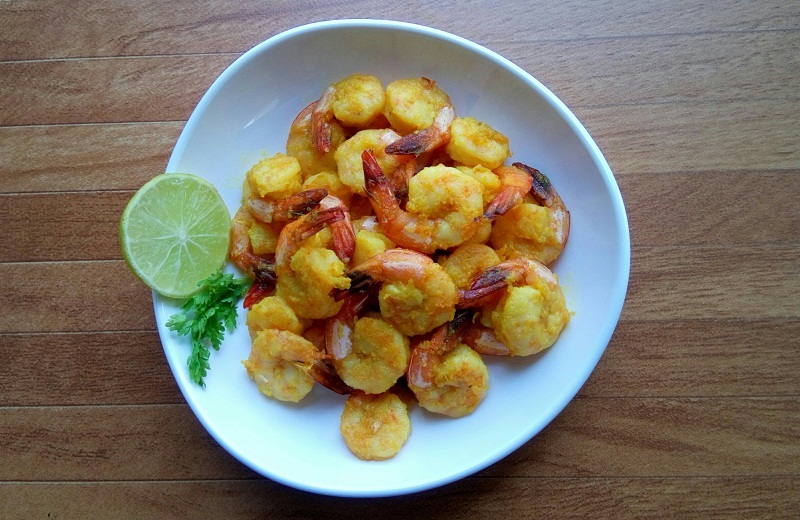 I'm going to share Garlic Prawns, receipe which is a favorite dish of seafood lovers. Butter Garlic Prawns is one of the most easiest flavourful, and tasty sea food recipe which can made with least ingredients. Garlic and pepper powder in this recipe gives nice flavour and lime juice gives perfect balance to this dish.
You can serve this garlic prawns as a starter or side dish for rice items, roti, appams and bread please don't try this Butter Garlic Prawns, I am sure you will love to prepare this dish again and again. Here I take medium size prawns to make this dish, You can use big size prawns also. Let's take a look at the recipe step by step photos
Don't forget to send your feedbacks in our comment box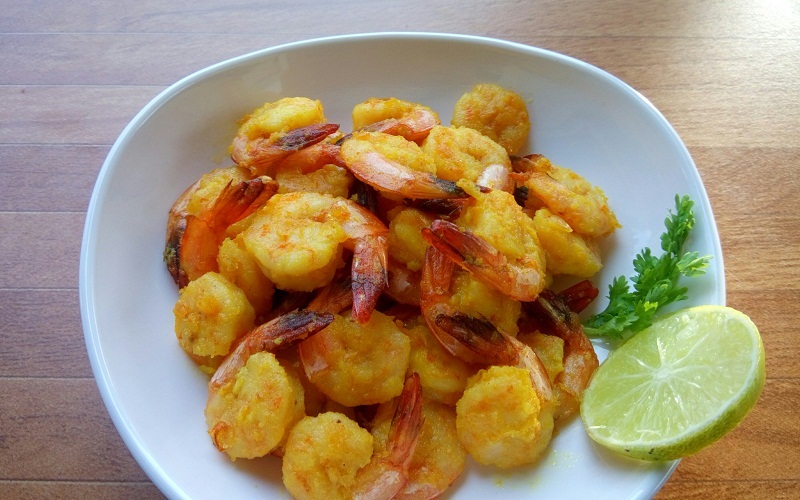 Ingredients for making Garlic Prawns
1. Prawns – half kilogram
2. Termeric Powder – 1/4 teaspoon
3. Butter – two teaspoon
4. Garlic paste – one teaspoon
5. White pepper powder – half teaspoon
6. Lime juice – half teaspoon
7. Salt – to taste
Method of making

Clean prawns, remove it's shell and remove the black thread which is inside the prawn. Wash it very well, now marinate the prawns with some salt and termeric powder. Mix it well and keep it aside.

Heat a pan add butter into it. Keep the flame in medium heat, add garlic paste into it saute it well

When the garlic lost its raw smell add prawns, which we marinated earlier saute them for few minutes.

Add white pepper powder and mix it well.

Now add required salt to the prawns and mix it. Pour lime juice to the prawns and keep stirring, otherwise it might stick at the bottom of the pan
Now your Garlic Prawns is ready to serve, transfer it into a serving bowl and enjoy your Butter Garlic Prawns, thanku.