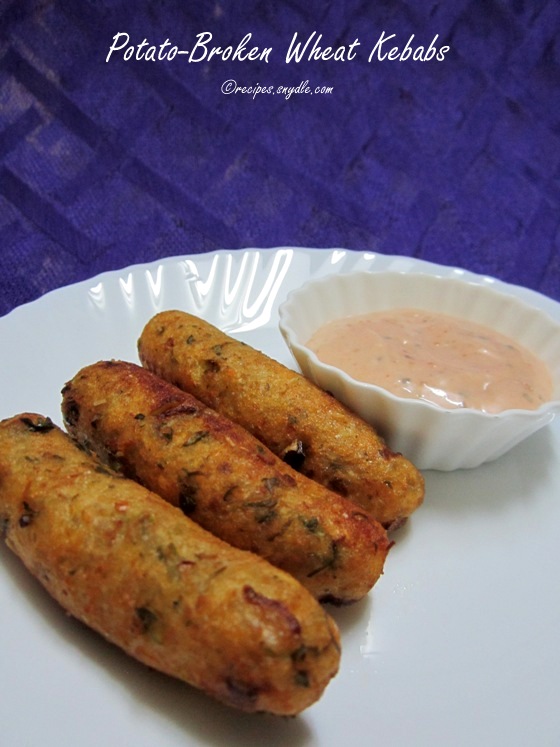 Potato-Broken Wheat Kebabs Recipe with step by step pictures.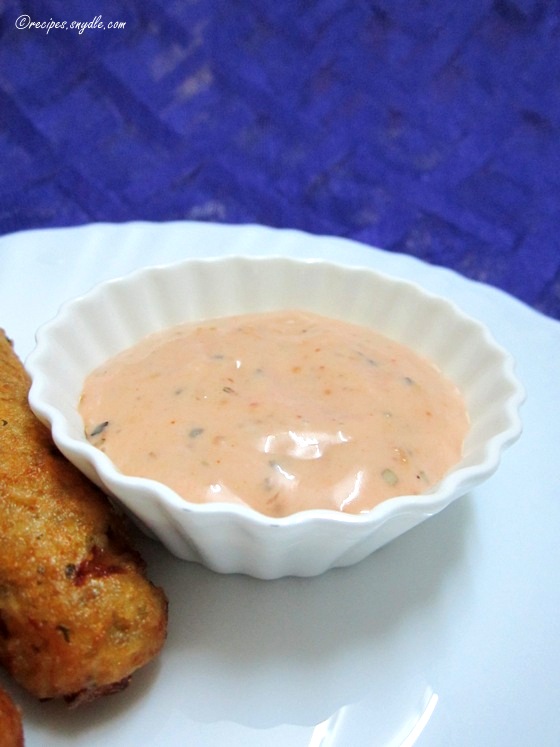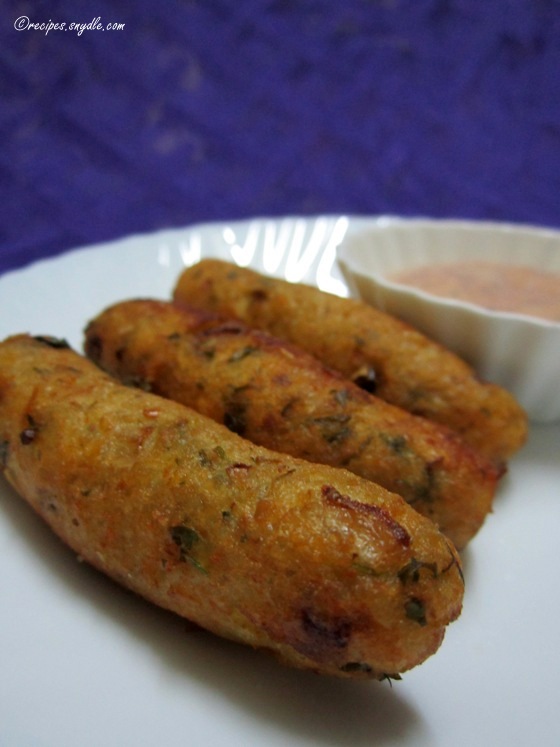 If you are a fan of healthy snack recipes that can be prepared in a jiffy, then I am sure you will love this kebab recipe. This is a vegetarian kebab recipe made from potatoes and broken wheat. Broken wheat is a healthy ingredient and I often involve it in my recipes. Mom has made some medu vadas from broken wheat. Broken wheat is known as daliya in Hindi. There was some leftover broken wheat and I used it up with potatoes to make these kebabs and they turned out delicious.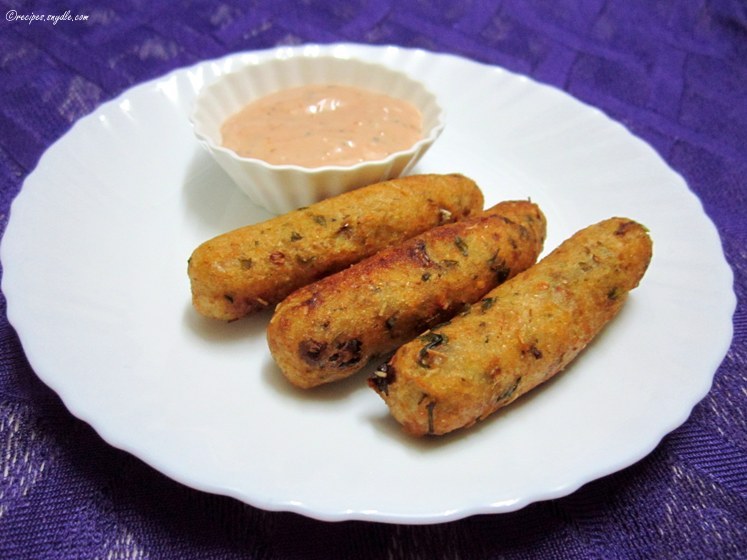 The broken wheat imparts a unique texture to the kebabs, a bit chewy, which perfectly compliments the softness of the potatoes. I have added some cashews for a nice nutty flavor and some raisins for an occasional tangy sweetness. In the end, I had dipped the kebabs in simple batter to have a nice, crispy layer on the outside. Also, it prevents the oil to seep into the kebab and keeps it from disintegrating.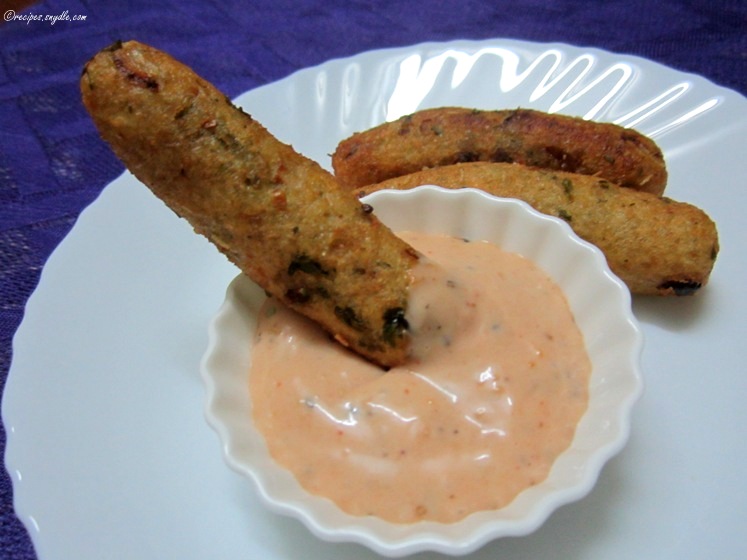 I served these daliya kebabs with a cheese dip. It's a very simple dip and I have shared the recipe as well. You can serve these with any dip of your liking. Let's start with the recipe of Potato-Broken wheat kebabs. This recipe makes about 15-16 kebabs depending on the size. For the purpose of measurement, 1 cup = 250 ml.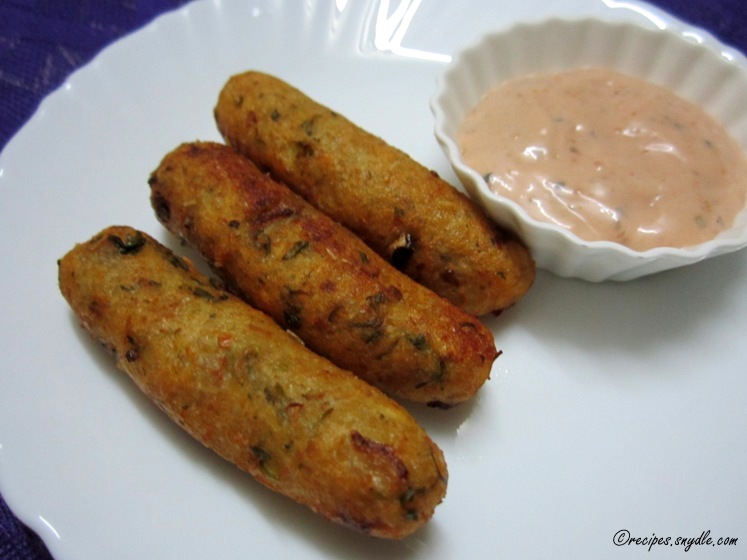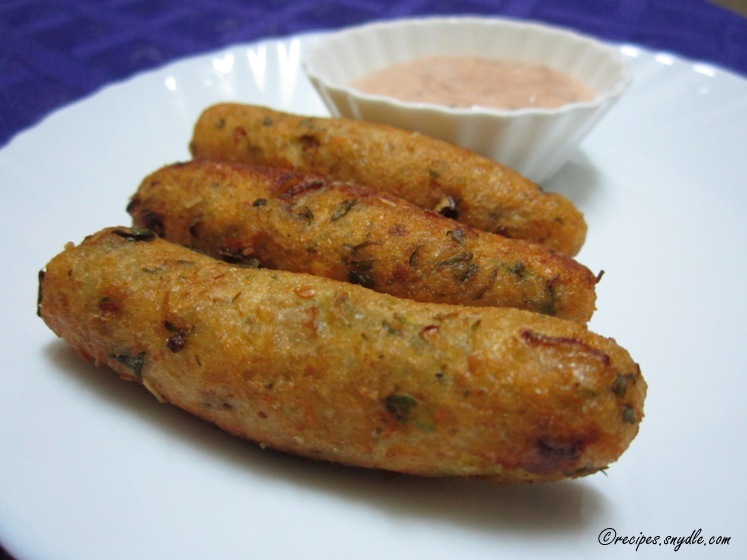 Ingredients
Potatoes – 4 medium, boiled and mashed
Broken wheat – 1/2 cup, washed, soaked for an hour, drained and squeezed
Bread slices – 2, dipped in water, squeezed and mashed
Salt – to taste
Kasoori methi – 2 tsp, dry roasted and crushed between your palms
Onion – 1 medium, finely chopped
Green chilies – 4, finely chopped or crushed
Coriander seeds – 1 and 1/2 tsp, coarsely crushed
Coriander leaves – a handful, finely chopped
Cornstarch – 1 tbsp
All-purpose flour/Maida – 1 tbsp
Cashew nuts – 15, broken into smaller bits
Raisins – 30 grains
Oil – for deep frying
For the Coating
Maida/All purpose flour – 1 tbsp
Cornstarch – 1 tbsp
Water – 5 to 6 tbsp
How to Make Potato-Broken Wheat Kebabs Recipe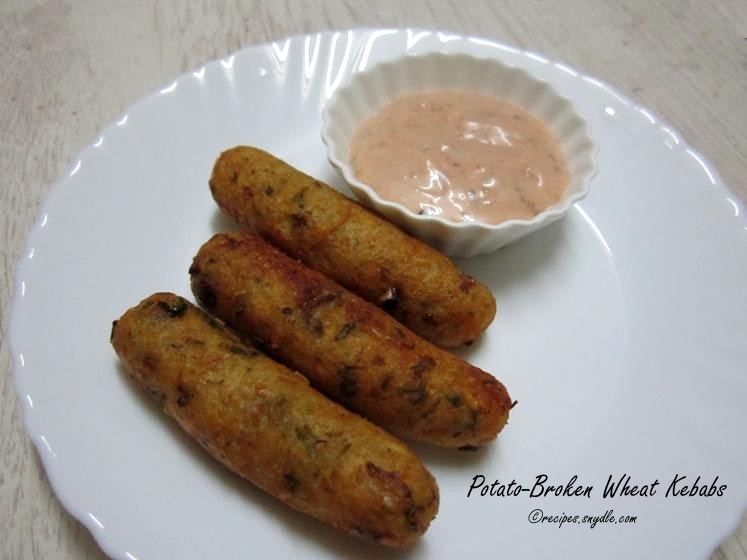 Take the broken wheat, bread, boiled potatoes, green chilies, kasoori methi, onion, all-purpose flour, cornstarch, coriander seeds, salt, and coriander leaves in a large bowl.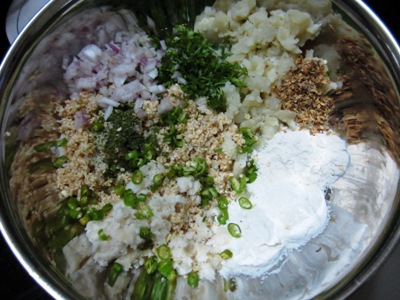 Mix everything well. Add in the cashew nuts and raisins.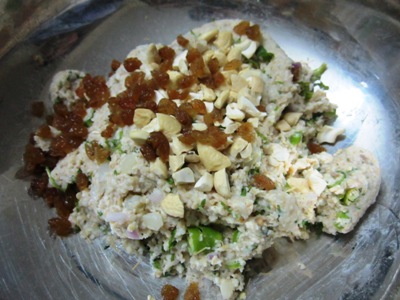 Mix again to form a dough. It should bind well and shouldn't be too sticky.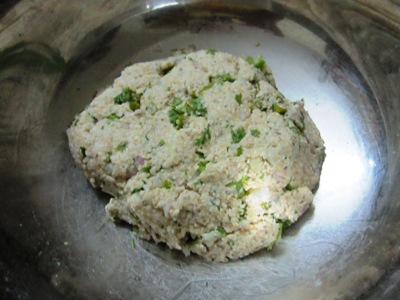 Let's prepare the batter for coating the kebabs. Take all purpose flour and cornstarch in a bowl.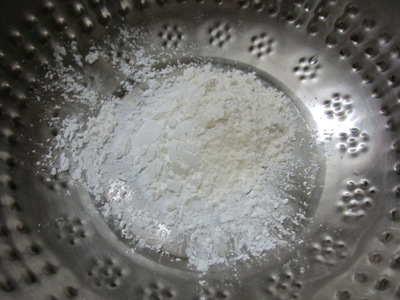 Add in water to make a batter of medium consistency.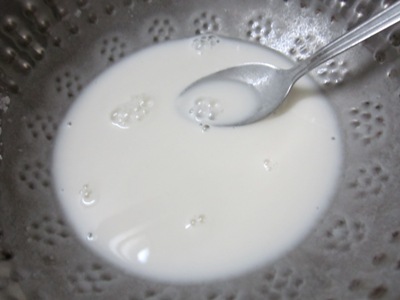 Make kebabs out of the dough. Keep the oil to heat. Dip a kebab in the coating batter.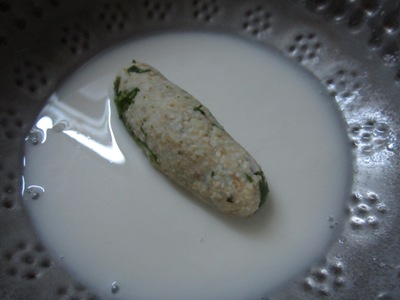 Coat it well. Let the excess batter drip.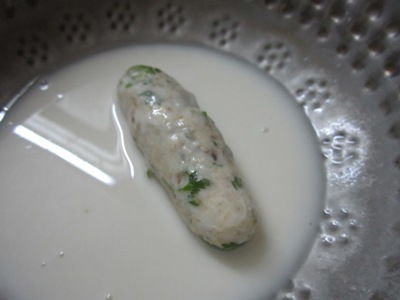 When the oil is hot, turn the flame to medium. Carefully drop in a kebab. I fried 3-4 kebabs at a time since my skillet is small. Do not overcrowd. Fry the kebabs on low to medium heat till they become golden brown. This should take about 3-4 minutes. Remove them onto a kitchen towel to drain he excess oil.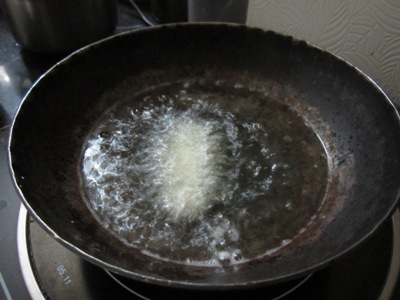 In the meanwhile, prepare the cheesy dip. Take 4 tbsp of creamy cheese spread, 1 tbsp of hot and sweet tomato ketchup and 3/4 tsp of pizza seasoning.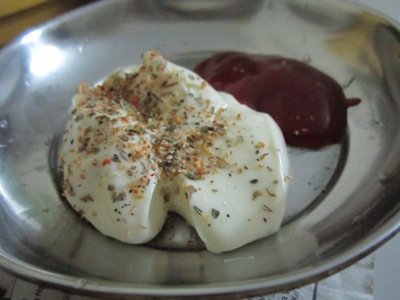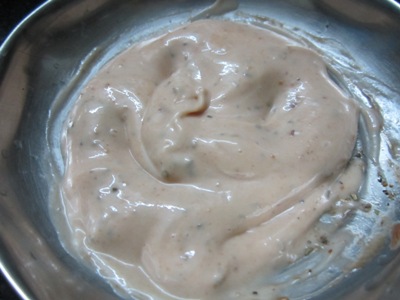 Serve the potato-broken wheat kebabs hot or warm with your favorite dip. These taste great even when cold. Enjoy!