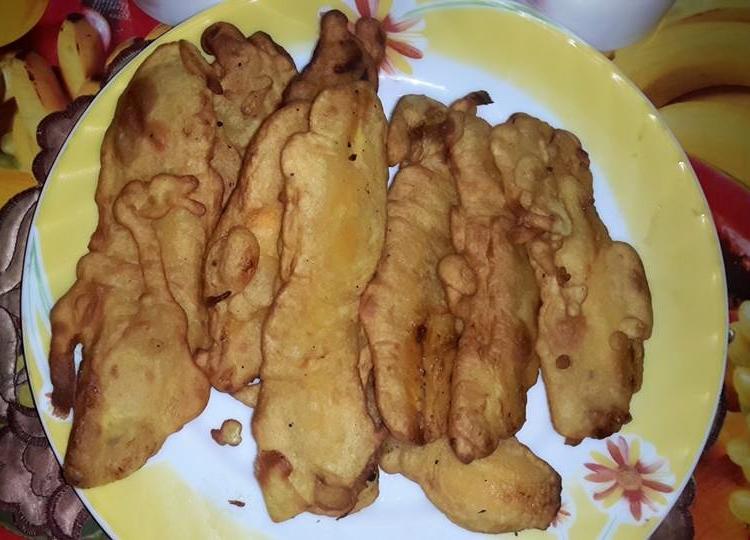 Kerala Banana cake commonly known as pazham pori is a delicious dish. Here I am writing an easy pazham pori recipe, so that you cam cook this in your homeSweet, ripe bananas are the key to making a great banana cake.Coming to this recipe, it's my all time favorite "nalumani palaharam" (tea time snack) and I can see many of you saying, mine too 🙂 I think, pazham pori is a weakness for most of the Malayalees. Just the thought of sitting on the verandah on a rainy evening with hot and crispy ethakkappam on one hand and with piping hot tea on another, makes me homesick! Btw, what do you call it… ethakkappam or pazham pori? I like ethakkappam, because pazham pori sounds commercial to me, whereas ethakkappam is very homely! This post is special to me for one more reason, bcoz i  got this wonderful receipe from my amma .
                                                 ETHAKKAPPAM
I forgot to ask you… when you think of pazham pori/ethakkapam what's the image that comes to your mind? Is it the long yellow coloured pazham pori? Somehow my pazham pori image is always small sized golden brown coloured ones. So I asked amma to make it specifically like that. Anyways, without testing your patience further, here is the step by step pics and the recipe.

BANANA CAKE  RECEIPE
 INGREDIENTS
RIPE BANANA                 7 PIECE
maida flour                      _ 3 /4 cup
Rice flour                        – 1/4 cup
Turmeric powder          – 1pinch( for colour)
Salt                                    – for taste
sugar                                 -1 tablespoon
How to make banana cake
Take sliced banana and keep it aside
Make batter with maida rice flour Turmeric sugar and salt (dosa mix batter like ) keep the batter for 10 mints.
Take kadai pour coconut oil allow to heat then take banana slice and dip on batter and directly to heated oil ….allow to fry well  and serve along with coffee or tea.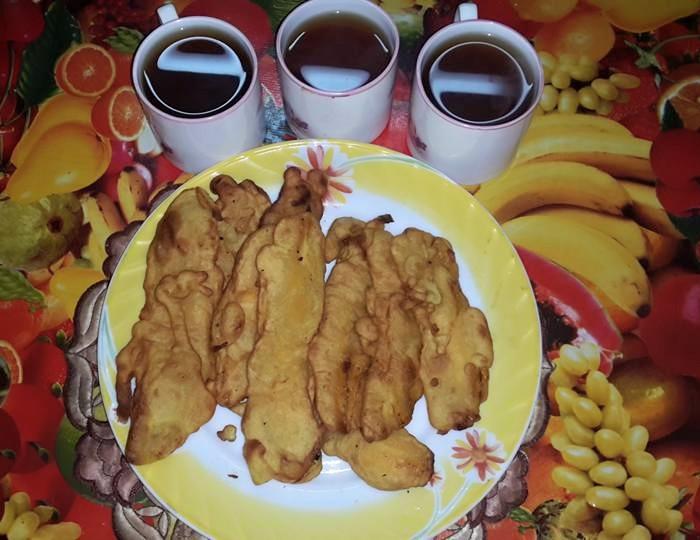 It's a wonderful snacks