Poricha Kuzhambu is a classic tamil Brahmin recipe.  This can be made with vegetables like brinjal, snake gourd, drumstick, pumpkin or chow chow.  This is a recipe which is similar to the molakushyam which is very famous in Kerala cuisine.  This recipe contains a combination of lentils with vegetables.  The vegetables can be used alone or combined with other vegetables.  This can be served with any poriyal or pachadi of your choice.
This was introduced to me by my friend who lives in Chennai.  She makes kozhambu in many forms which was very new to me during my initial days in Chennai.  I was used to Kerala style avail, erissery, pulissery and so on and these were entirely new to me –  vatha kuzhambu, vendaya kuzhambu, kara kuzhambu and so many.  Then slowly I started to try these and became favourites at home.  So here is yet another easy, healthy and tasty recipe.
Here I have made use of snake gourd and drumstick.  But you can use any vegetable of your choice.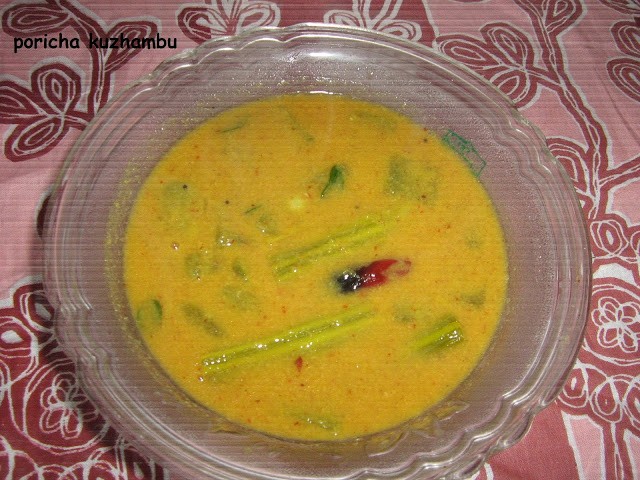 Ingredients required
Toor dal                                       –  1/3 cup
Turmeric powder                         –  1/4 tsp
red chilly powder                         –  1/2 tsp
Vegetables                                   –  2 cups  ( Here I have used drumstick and snake gourd)
For grinding
urud dal                                        –  2 tsp
cumin seeds / jeera                       –  1/2 tsp
pepper corns                                 –  1 tsp
dry red chilly                                –  2
asafoetida powder                        –  one pinch
coconut (scraped)                         –  1/4 cup
For seasoning
mustard seeds                               –  1 tsp
dry red chilly                                –  2
curry leaves                                  –  few
Method
1.  Cut the drumsticks into small pieces of 1 inch length.  Clean the snake gourd in running water and peel the skin.  Cut into small pieces after removing the seeds.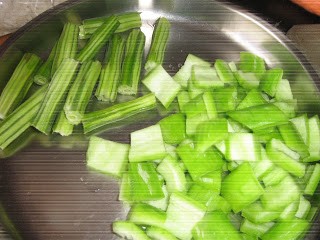 2.  In a pressure cooker, cook toor dal for 3 whistles.  Cook the dal till it becomes soft and mushy.  Then mash it slightly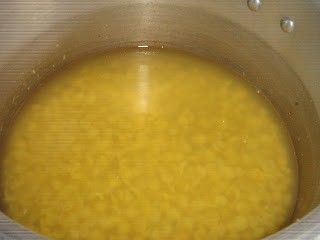 3.  In a pan heat oil, add urud dal, sauté it till it gets fried nicely (should not get burnt).  Then add jeera, dry red chilly, pepper corns and sauté it for some time.  Then add asafoetida powder sauté again for some more time.  Turn off the stove and allow it to cool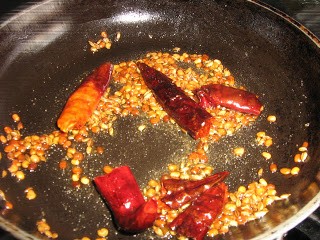 4.  In a mixer add the roasted ingredients along with the scraped coconut and grind it smoothly.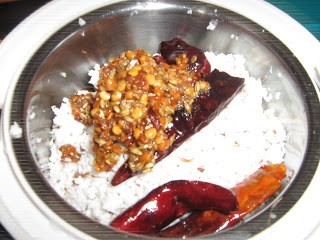 Preparation
1.  To the cooked dal add the vegetables and cook for 1 whistle.  (You can cook the vegetables directly also instead of putting in the pressure cooker.  But I have added to the cooker and given 1 whistle.)
2.  Open the pressure cooker when the pressure subsides.  Then add the ground mixture to this, add enough salt and let it boil for 2 minutes.  Turn off the stove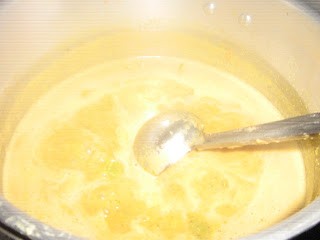 3.  In another pan, heat oil, and add mustard seeds.  Allow it to splutter.  Then add curry leaves and dry red chilly.  Sauté it for a minute.  Add this to the curry.  Serve it hot with rice.