Today's recipe is garlic naan.  Naan is one such dish which I thought could be made only in hotels, but when I tried, found that it is very easy to make at home.  I made this few days back and served with kadai paneer.  Hope you like it. Now to the recipe..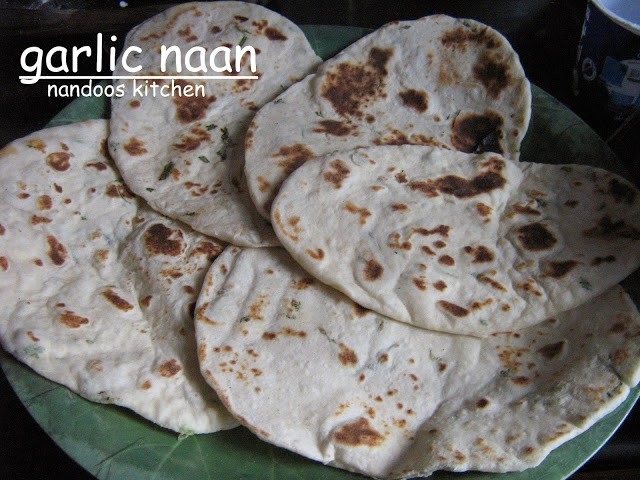 Ingredients required
Maida/ All purpose flour  – 2 cups
Butter milk  – 3/4 cup
Warm milk – 1/4 cup
ghee /clarified butter  – 3 tablespoon
Instant yeast – 1 tsp
salt – to taste
sugar – 1 tablespoon
garlic – 10 cloves
coriander leaves – 2 tablespoon
butter  – 1/4 cup
Technique
1.  Mix salt, sugar, yeast and ghee.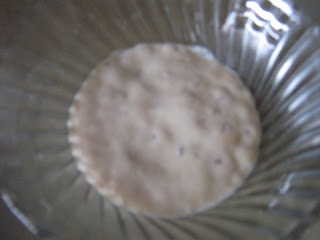 2.  Add butter milk and mix well .
3.  Add milk slowly until you get a sticky dough.  Use more milk if required.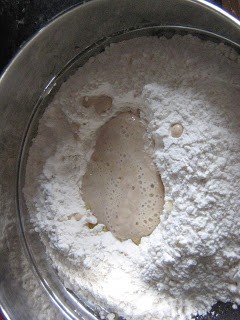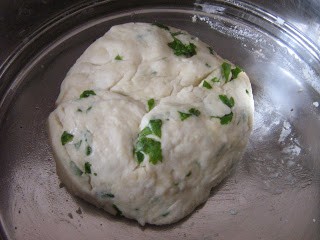 4.  Cover the bowl with a wrap and set it aside for 30 minutes.
5.  The dough will double in size.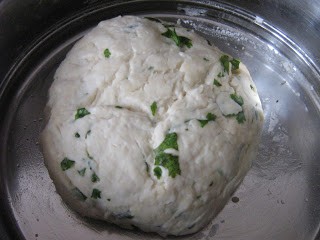 6.  Punch it down and divide it into lemon sized balls.
7.  Arrange it in a greased plate.  Wrap it with a cling wrap and leave it aside for 15 minutes.
8.  You can start preparing once it doubles in volume.
9.  Roll each ball into a circle.  Fold it twice and make a triangle.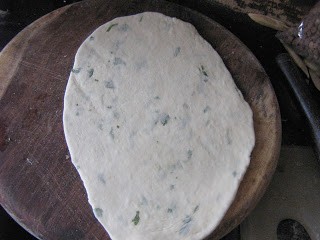 10. Roll each triangle into a larger and thinner triangle.
11. Apply a coat of butter on the triangle.
12. Mince garlic in a mixer and apply a coat of garlic on the triangle.
13.  Sprinkle coriander leaves on it.
14. Heat a tawa.  Once the tawa is hot, place the triangle on the tawa and cook it on both sides.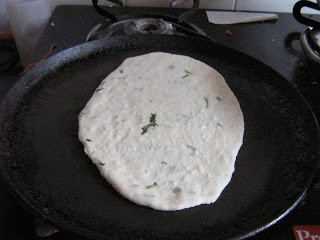 15.  Serve it hot.
If you find this post useful, I would be happy if you can share it with your friends in google+, facebook or twitter.  All you have to do is click the corresponding button.