Mango Kesari / Mango kesari Or Mango Sheera Recipe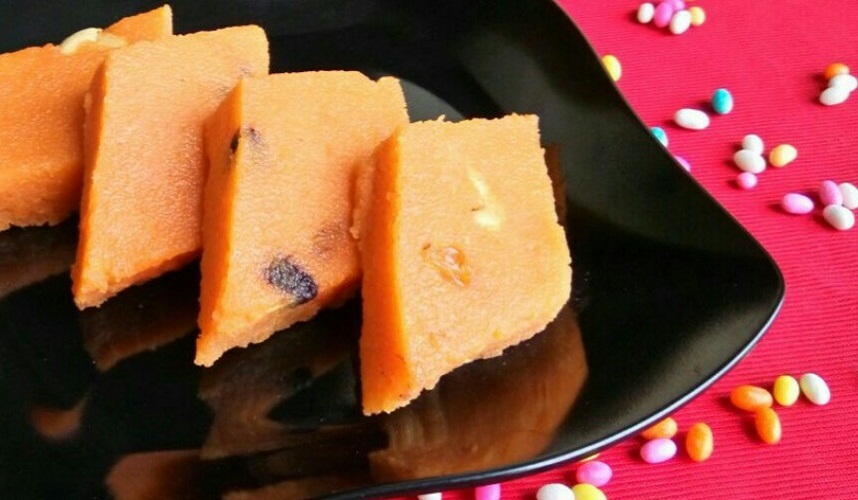 Hai dears, I am Farzana. Today we are going to make one of the easiest sweet, which is Mango Kesari also known as Mango Sheera. Kesari is the very popular dessert of Indian's, which is very easy to make. You will love this kesari more than plain one made out rava because mango pure gives extra taste and flavour to this dish. You have to choose mangoes which is more sweet and less fiber, I used one and half cup of mango pure to make this mango kesari . If you like you can increase it in to two cups. Now holiday's are coming, kids will love to eat these type of sweet items. I hope all of you will definitely try this recipe.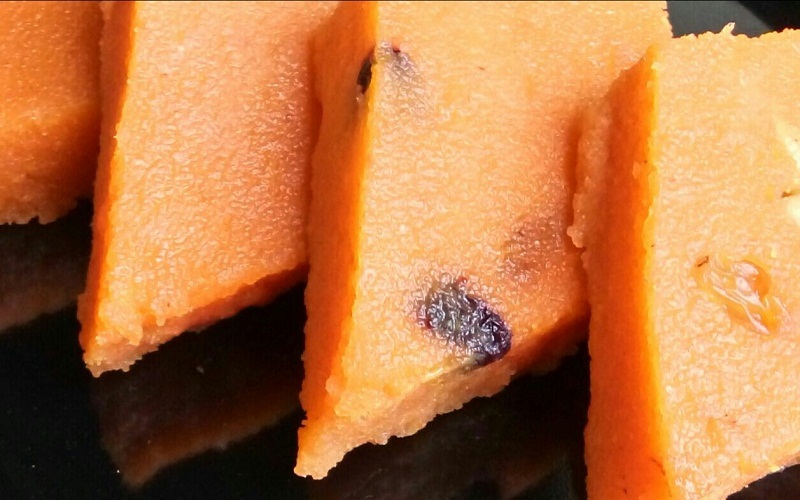 Ingredients :
1. Mango pure – 1 and 1/2 cup
2. Rava / semolina – 1 cup
3. Sugar -1 one cup
4. Ghee – 3/4 cup
5. Water – 2 cup
6. Cashew – for garnishing
7. Raisins – for garnishing
Method of Making Mango Kesari

Cut mangoes in to small pieces, put it in to a mixer grind it and make a smooth paste

Heat ghee in a pan add cashews and fry it in to lightly brown. Add raisins and fry till they swell, keep it aside.

Heat an another pan and dry roast rava in a medium low flame, keep it aside for cooling. Again heat the same pan which we take for frying cashew add water in to it along with balance ghee

Add sugar in to the pan, let it boil. Then add mango pure in to it and mix it well.

Let all the ingredients to boil, now slowly add roasted rava in to it. Keep stirring it to avoid the formation of lumps.

Cook all ingredients in a low flame for eight to ten minutes with out stopping stirring, after it remove it in to a greased plate.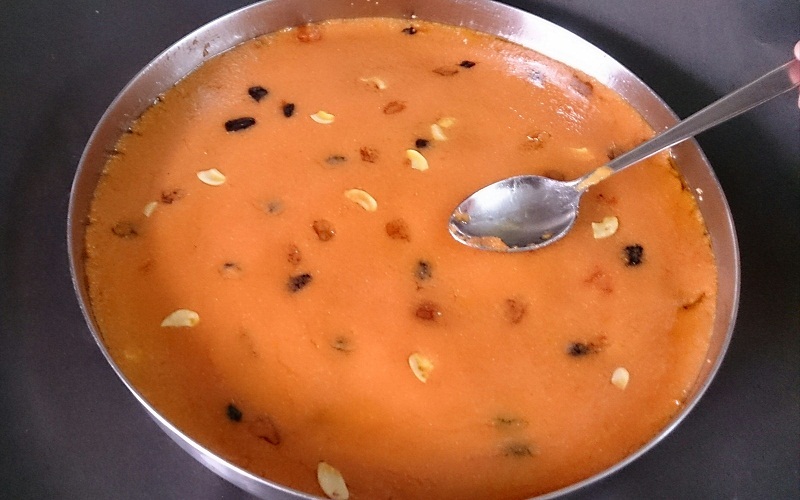 Spread the kesari in the plate evenly and garnish it with fried cashes and raisins. After cooling cut it in to any shape which you like. Serve it and enjoy your mango kesari…..