Paratha is one dish which is easily accepted in my family without any fuss.  .  Usually I pack aloo paratha, methi paratha, methi thepla, mooli parathas and so on.  Most of the kids being picky eaters it becomes difficult to give them the right nutrition.  I have already shared with you about my daughter and I have followed this method of grating the vegetables and adding it to the dough and make parathas out of it.  This way they will take the vegies without knowing what they are eating and I as a mother will also be satisfied.  So today I have added three vegetables to the parathas and few other spices along with it.  The main ingredients of this paratha are wheat flour, grated radish, grated carrots and grated beetroots.  Though this paratha can be had with thick curd but taking the nutritive point I have served it with kadai cauliflower.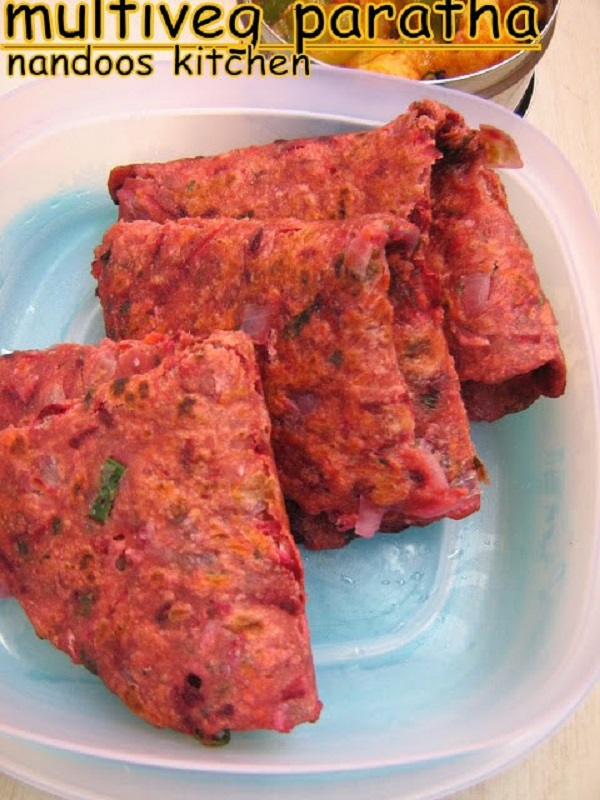 Ingredients required
Wheat flour  / atta – 1 1/2 cup
beetroot – 1/2 cup  (grated)
carrot – 1/2 cup  (grated)
radish – 1/4 cup (grated)
onion (chopped)  – 1 (small)
green chilli – 1 -2
cumin seeds – 1 teaspoon
ginger (grated )- 1 small piece
coriander leaves (chopped)  – few
salt – to taste
oil  – 1 tablespoon
Technique
1.  In a bowl add the wheat flour, salt, and all the other ingredients.  Mix every thing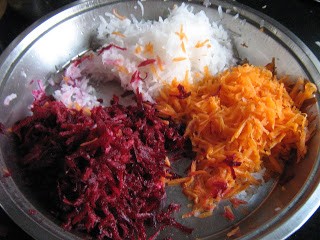 2.  Knead everything well to form a soft and firm dough.  Don't add water.  The water in the vegetables will be enough to knead the dough.  If the dough is very hard, then add little water and knead to form a soft firm dough.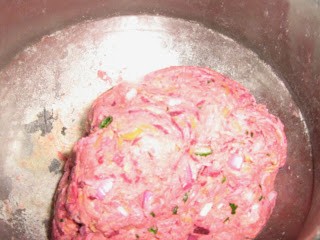 3.  Now divide the dough into equal sized balls.  Using a roller and a pin, roll it into a circle.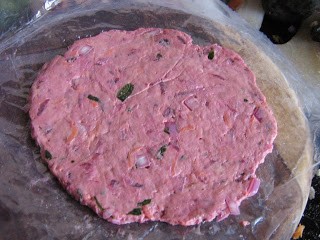 4.  Heat a tawa or a griddle, and cook on both sides equally.  Apply ghee or oil as desired.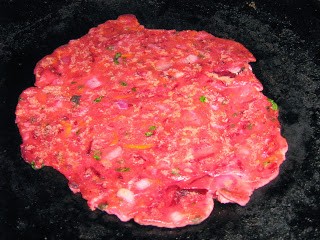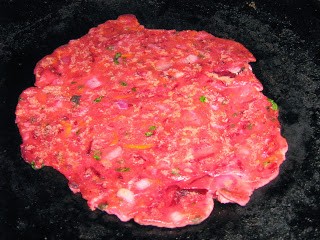 5. Parathas are ready to serve.
If you find this post useful, I would be extremely happy if you can share it with your friends in google+, facebook or twitter.  All you have to do is click the corresponding button.