Pesto is a sauce that originated in Genoa, Italy and traditionally consists of basil, garlic, pine nuts, parmesan cheese and blended with olive oil.
This sauce is traditionally prepared using a pestle and mortar wherein the pine nuts and garlic are put in a mortar and grounded or reduced to a cream. Today, there is no need to use pestle and mortar as basil, nuts and the rest of the ingredients are all thrown in a blender. So, it is easy to make pesto sauce unlike in the old days. If you have a blender and want to try something new for your pasta then this sauce is worth a try.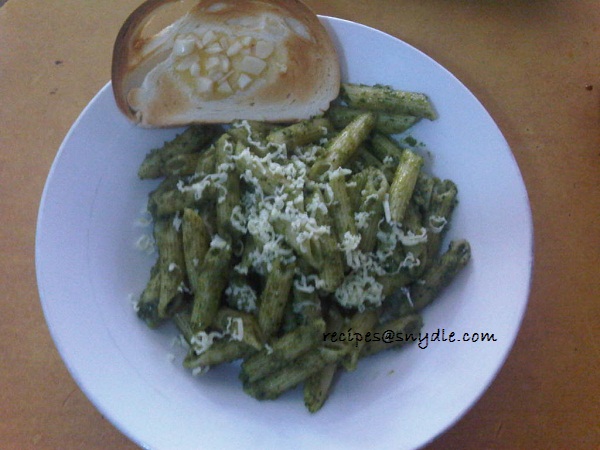 Pesto sauce can last for a week when frozen. But, I doubt it will last longer in your fridge because once you tasted this sauce you will keep on asking for more. Pesto is also great with bread and boiled potatoes.
Pesto Pasta Recipe
Ingredients:
2 bunches of fresh basil, washed
1 cup parmesan cheese
1 cup pine nuts
½ cup Olive oil
500 g Penne pasta
Direction:
Cook penne pasta according to package direction. Drain and set aside.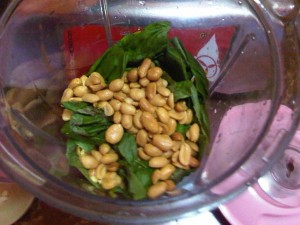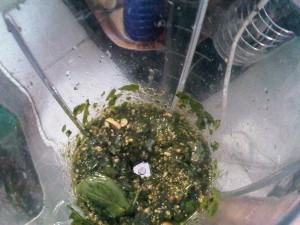 In a food processor or blender, combine all ingredients together and blend until smooth. Add more olive oil if needed.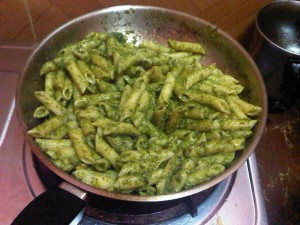 In a pan, throw in the hot pasta, ¼ cup water and pesto sauce. Toss and stir. Transfer in a serving dish.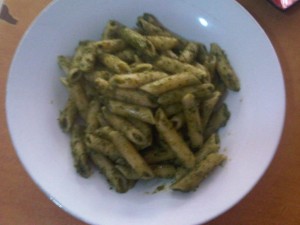 Serve with toasted bread or garlic bread.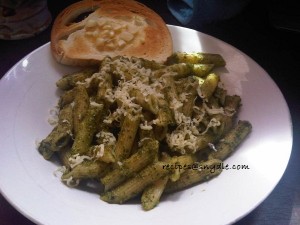 My kids love cheese so I topped this pasta pesto recipe with more cheese. I hope you will let me know what you think about this pesto pasta recipe. My kids and husband says this is the best pesto pasta recipe. By the way, I'm going to feature next my creamy pesto pasta recipe, tuna pesto pasta recipe and chicken pesto pasta recipe. So, keep in touch and visit my blog from time to time. Have a nice day and happy cooking!