Hai I'm vinaya sooraj, Today my receipe is Pepper chicken chettinad. Let's make spicy pepper chicken chettinad. It is well with rice dosa and chapathi.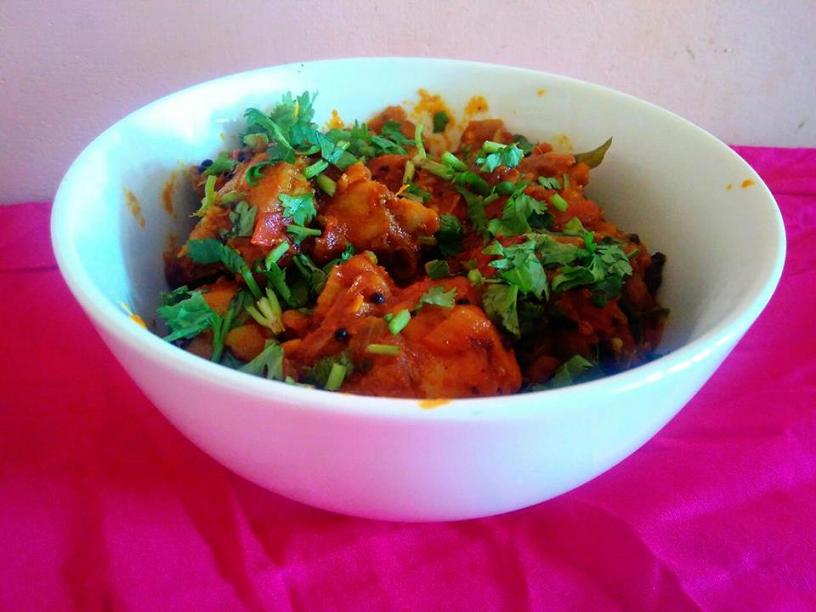 How To Make Pepper chicken chettinad
Ingredients
chicken -250gm
Oil -2 table sppon
Cinnamon 3
Cloves 3
Mustard seed
Curry leaves
Cumin powder 1/4 table spoon
Onion -1 n 1/12
Tomato. -1
Green chilli 2
Red chilli powder 1 table spoon
Crushed pepper 2 table spoon
Coriander powder 1 n 1/2 tablesppon
Ginger garlic paste 2 table spoon
Salt : as per your taste
Coriander leaves
Method
Heat oil in a pan, add mustard seeds,cinnamon,cloves, finely chopped onion and salt. Make sure onions are finely chopped. For different dishes we use different sizes of onion. In pepper chicken chettinad we want the onions finely chopped.
When turmeric and ginger garlic paste cooked well add chopped tomatoes mix well. Now add red chilli powder, coriander powder, cumin powder. Cook 10 minutes in a medium heat, till all the moisture from the tomato's are operated, tomatoes are smashed and cooked well.
Now add chicken n mix all the chettinad masala together for cover it and cook 5 minutes. Chicken looses all off the water and cook in to the right consistency.
After 5 minute let's open it and (add little watter if needed) add crushed pepper corn n mix well now add little salt. Finally add the chopped coriander leaves.