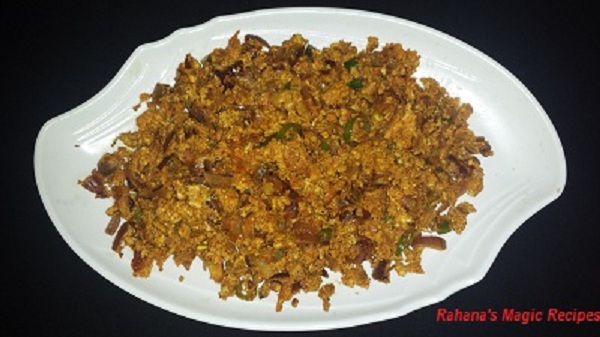 Hello Friend,
This is my first recipe which was posting at Yummy Recipes…
Today I am Sharing you a Non-Vegetarian side dish recipe. It's the recipe of kerala.
Egg roast is a delicious spicy preparation of the egg with delicious Onion and tomato paste.
It is very tasty side dish. This dish is the favorite dish in our home and our family…
In my home My mom and dad's special dish… this recipe is there favorite too ( Me too)…
Like this special dish in kerala and to have with Appam  Ediyappam
and Chappathi. Today you can see  Egg Roast recipe with step by step pictures.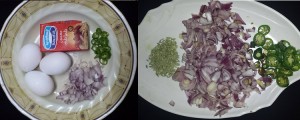 Ingredients:
Egg – 3
Onion chopped – 1
Green Chilli chopped – 2
Tomato paste – 2 tsp
Kashmiri Chilli Powder – 1 tsp
Turmaric Powder – 1/2 tsp
Black pepper powder – 1 tsp
Big Cumin seeds – 1/2 tsp
Oil – 2 tsp
Salt to taste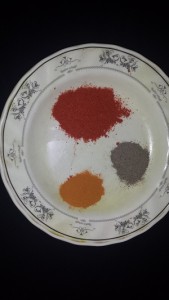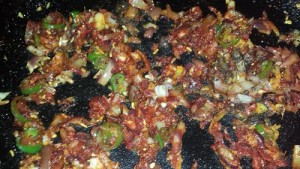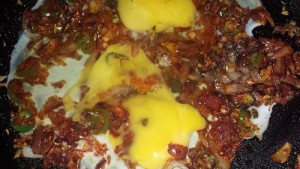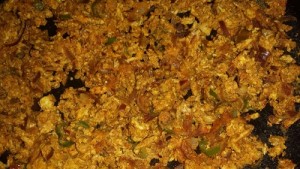 Preparation:
Heat 2 tsp oil in a pan then add Big Cumin Seeds  Onion Green Chilli  saute it well cook in very low flame
Add Kashmiri Chilli Powder  Turmeric Powder  Black Pepper Powder  mix it well use a long handled continued the process
Add salt and Egg( all the ingredients mix well)
when it turn into Golden Brown off the fire
You  can  feel a good and variety smell when you smell you want to be tasted for one time if you taste it you will eat      more and more with any of  dish like Appam  Ediyappam  Chappathi  Aripathiri  Rotti e.t.c…   It is very very and         simple  tasty  side dish. you can make it only for 15 minutes. if you are busy or no  time to  make  make this   Kerala Egg Roast Recipe… You can feel the taste by smell too… Now I know you want this dish or to make this  dish this is also the children's favorite dish… make it and give to your parents kids cousins friends relative neighbours e.t.c) serve it into a plate…  and Enjoy it with your Family or Friends….
I  Will back soon with more and more delicious Tasty Simple Recipes….