Pathiri and Curry / Kerala Style Pathiri With Chicken Curry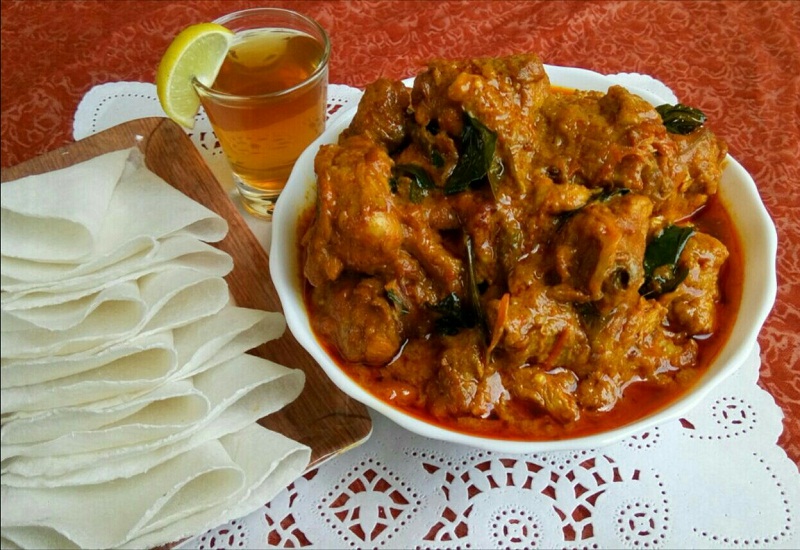 Pathiri and Curry is a traditional breakfast of Kerala. There are so many varieties of pathiri recipes some are oil fried also. Today we are making pathiri using only rice flour. It is little bit difficult to make perfect pathiri, but today I am sharing the pictures which will help you to make perfect pathiri. I am also sharing the recipe of chicken curry which is the best combination dish with pathiri. Coconut milk gravey gives the chicken curry extra taste. You can have this dish for breakfast and for dinner also, so let's start to make Kerala Style Pathiri With Chicken Curry.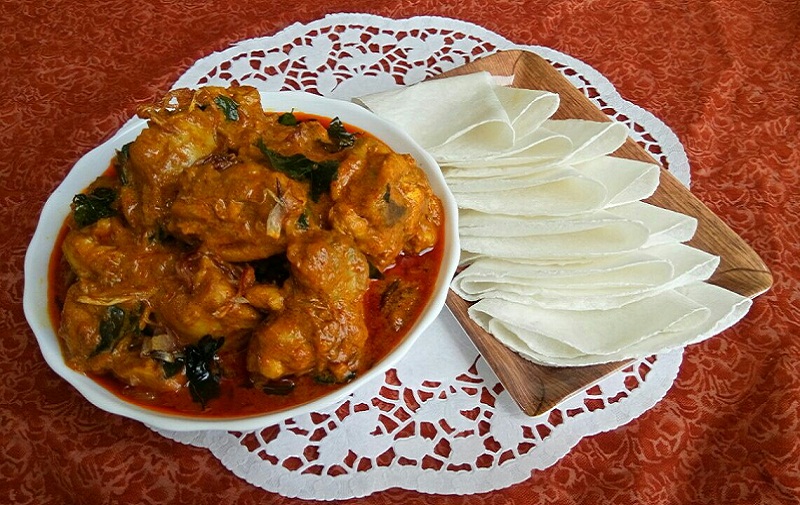 Pathiri Recipes
Ingredients for making pathiri
1. Roasted rice flour – 1 cup
2. Oil – 1/2 teaspoon
3. water – 2 cup
4. Salt – to taste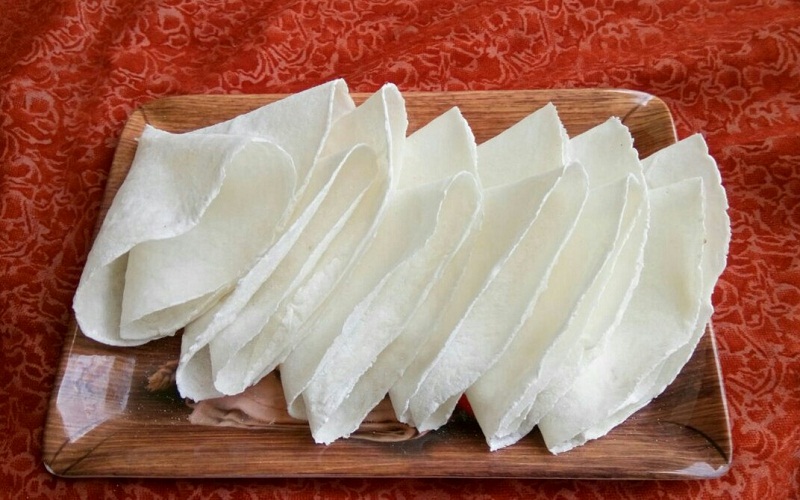 Method of making pathiri :

Boil water in a pan add salt in to it and turn the heat in to simmer, add the rice flour in to it and stir it.

Mix the flour very well with the water and stir it continuously and cook it for five minutes in low flame.

Pour half teaspoon oil in to the dough and knead it throughly with your hands until it become soft. Make small balls from it.

Roll the flattened balls using chapathi roller and make thin pathiri. You can use chapathi press for making thin pathiri.

Roll all balls in the same way and keep it aside. You can use dry rice flour while rolling, it will help you to get the perfect shape, after rolling remove the extra rice flour from the pathiri.

Heat a thava or pan on medium flame and put the pathiri on it, turn it up side down. It will be ready with in seconds. It should remain in white colour after cooking. Remove it from the thava and it is ready to serve.
Kerala chicken curry recipe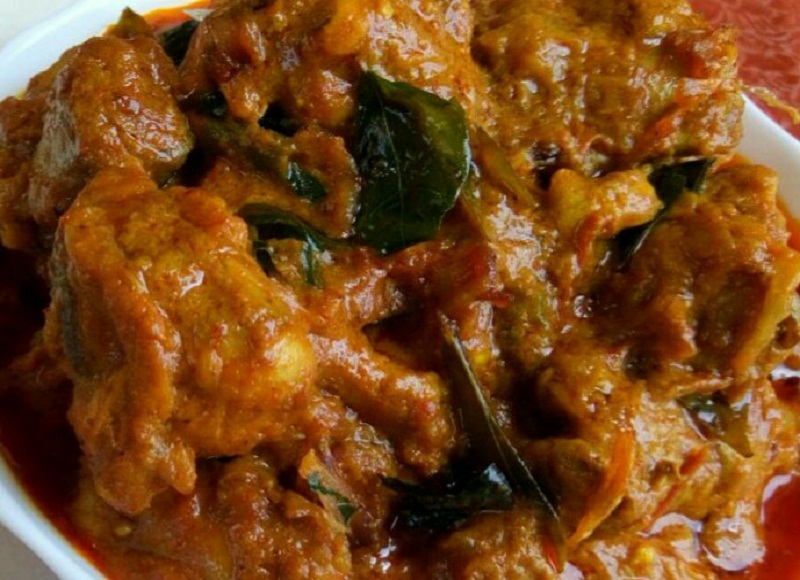 Ingredients for making chicken curry :
1. Chicken – 1 kg
2. Onion chopped – 2
3. Chilly chopped – 2
4. Ginger chopped – 1 teaspoon
5. Garlic Chopped – 1 teaspoon
6. Chilly powder – 1 teaspoon
7. Coriander powder – 1 teaspoon
8. Termeric Powder – 1/2 teaspoon
9. Garam masala – 1/2 teaspoon
10. Tomato chopped – 1
11. Thick coconut milk – 1 cup
12. Shallots – 6 chopped
13. Curry leaves – for tempering
14. Oil – 3 tablespoon
15. Salt- to taste
Method of making Kerala Kozhi Curry :

Heat oil in a pan add onion, ginger, garlic, chilly, some curry leaves saute it. Then add chilly powder, coriander powder, turmeric powder, and garam masala in to it and saute it very well.

Add chopped tomato in to the pan and saute it, cook until it become soft.

Now add chicken in to the pan and mix it along with the masala and saute it for two to three minutes

Put enough salt in to the chicken and close it with a lid, let it cook until the chicken become soft, keep it in low flame no need to add water.

After cooking the chicken open the lid, add coconut milk in to it and mix it. Let it boil and again cook for few minutes.

Take an another small pan and fry the shallots along with some curry leaves and pour it in to the chicken curry, turn the heat off.
Pathiri and Curry (Kerala Pathiri and Kozhi Curry)
Pathiri and Curry is ready serve it hot. Lime tea can be served along with the dish for refreshment.