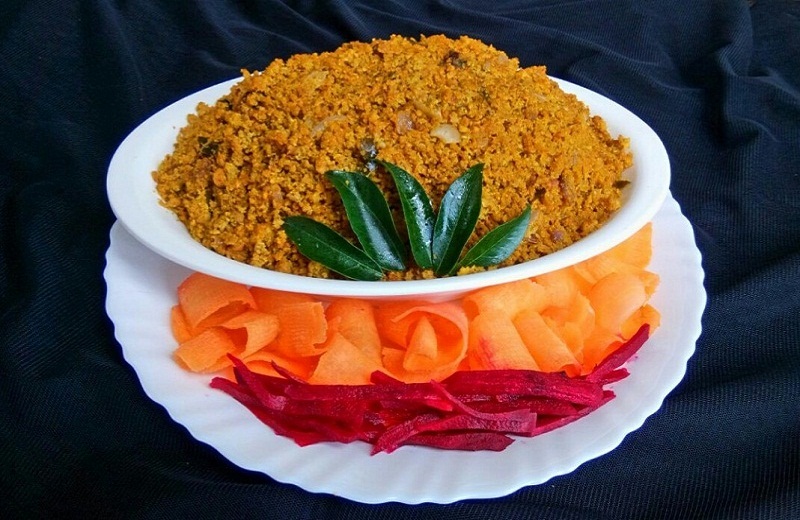 Fish Egg Fry is a dish which is very easy to make and tastes really good. This is also known as roe. We make thoran and curry out of it. Now it is very difficult to get fish egg because of its unavailability. It is a good source of omega three fatty acid. In this recipe I am adding coconut along with it, which will give extra taste to this dish. I am sure that all of you expecially kids will love this recipe.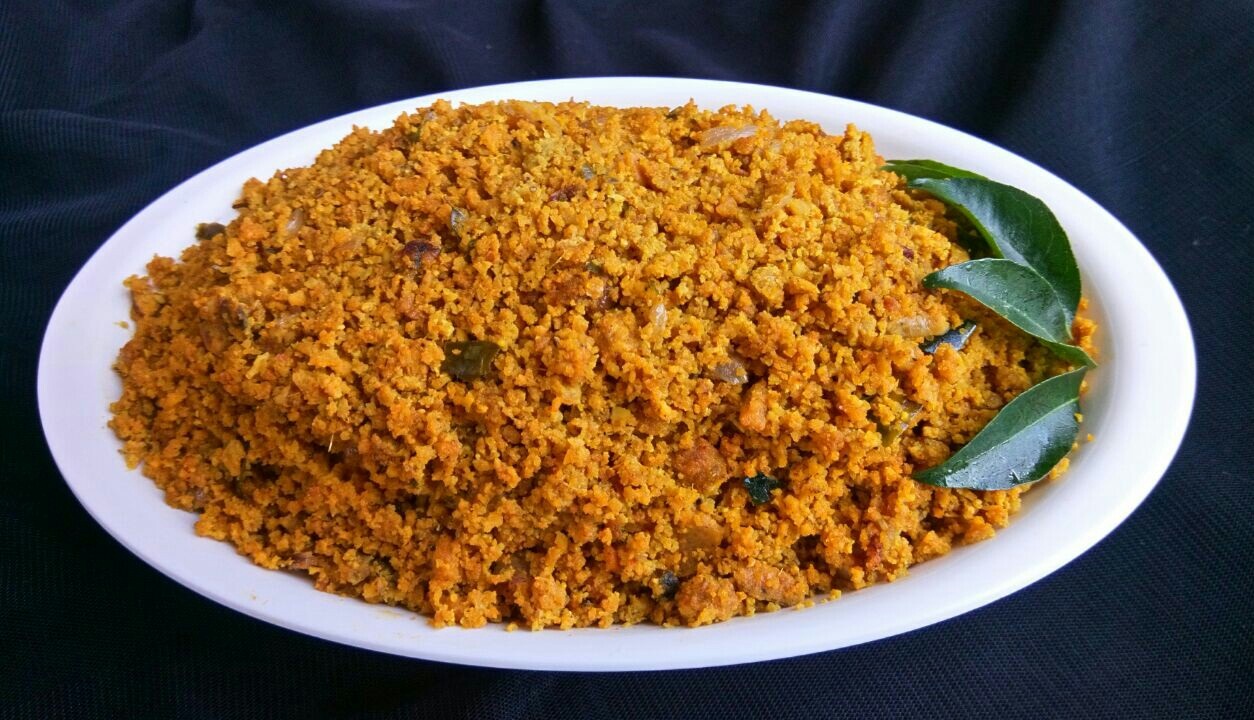 How To Make Fish Egg Fry
Ingredients :
1. Fish Egg – 250 gm
2. Onion chopped – 2
3. Ginger crushed – 1 teaspoon
4. Garlic crushed – 1 teaspoon
5. Chilly powder – 2 teaspoon
6. Fish masala – 1 teaspoon
7. Turmeric powder – 1 teaspoon
8. Jeera powder – 1/2 teaspoon
9. Pepper powder – 1 teaspoon
10. Coconut grated – 1/2 cup
11. Lime juice – 1 teaspoon
12. Salt – to taste
13. Oil – 3 tablespoon
14. Curry – for garnishing
Method Of Making Fish Egg Fry:

First marinate fish egg with one teaspoon chilly powder, half teaspoon termeric powder and salt. Cook it and keep aside.Heat oil in a pan saute onion along with curry leaves.

Add ginger, garlic in to the pan and saute it. Put chilly powder, turmeric powder, fish masala, jeera powder and saute it for two to three minutes.

After that add pepper powder and mix it, then mix cooked and chopped fish egg in to the pan mix it well.

Mix grated coconut along with the fish egg and cook it well.

Now it's time to check the salt, add enough salt and pour lime juice and mix all things together

Cook all ingredients very well. Add curry leaves and turn off the heat.Your Kerala Style Fish Egg Masala Fry is ready now. Enjoy it.