Falooda / Mixed Fruit Falooda Recipe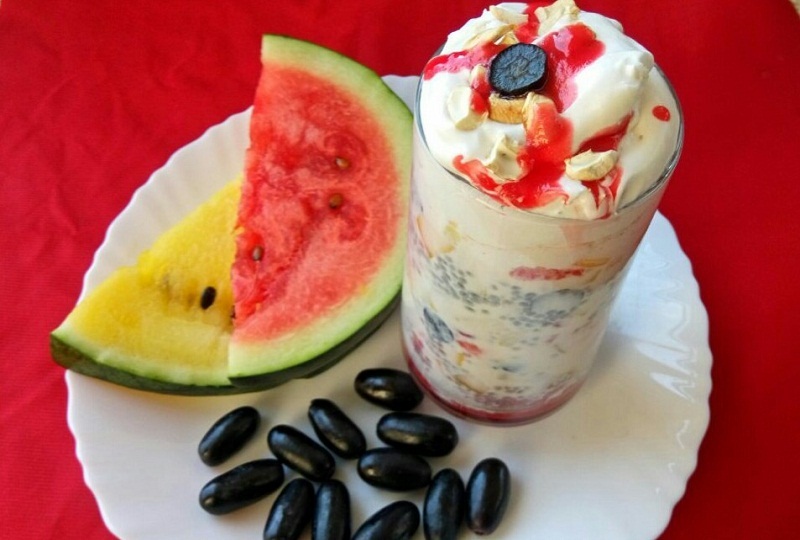 Falooda is a cold dessert item which is popular in all over India. It is very easy to make at home. Our Falooda is a combination of mixed fruits, milk, soaked basil seeds also known as sabja seeds, sev or vermicelli and topped with vanila ice cream. It is a simple dessert made out of only few ingredients which is easily available in our home. You can add any fruit in this recipe which you like more, combination of fruits and milk gives refreshing feel. You can prepare in few minutes but after having Falooda it gives the energy for a long time.so let's look at how to make our Mixed Fruit Falooda Recipe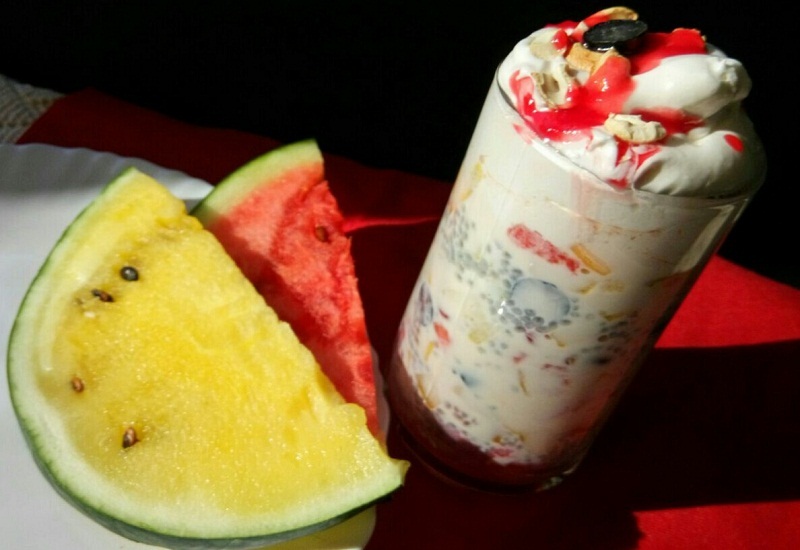 Ingredients for Falooda
1. Milk – 1/2 cup
2. Condensed milk – 4 teaspoon
3. Sabja seeds ( basil seeds) – 1/2 teaspoon
4. Falooda sev or vermicelli – 3 tablespoon
5. Fruits ( as per your choice) – 1/4 cup
6. Rose syrup – 2 teaspoon
7. Ice cream – 1 scoop
8. Cashew nuts roasted – for garnishing
Here I used grapes, red water melon, yellow water mellow, mango and pomegranate.
Method of making Falooda :

Boil the milk with out adding water and pour the condensed milk in to it and mix it well.

Mix the sabja seeds in water, soak in five tablespoon water for five to ten minutes.

Cook the vermicelli with enough water until it become soft drain it and keep it aside.

Take whatever fruits you like. Wash it and chopp it in to small pieces, try to use those fruits which will give cool effects to our body.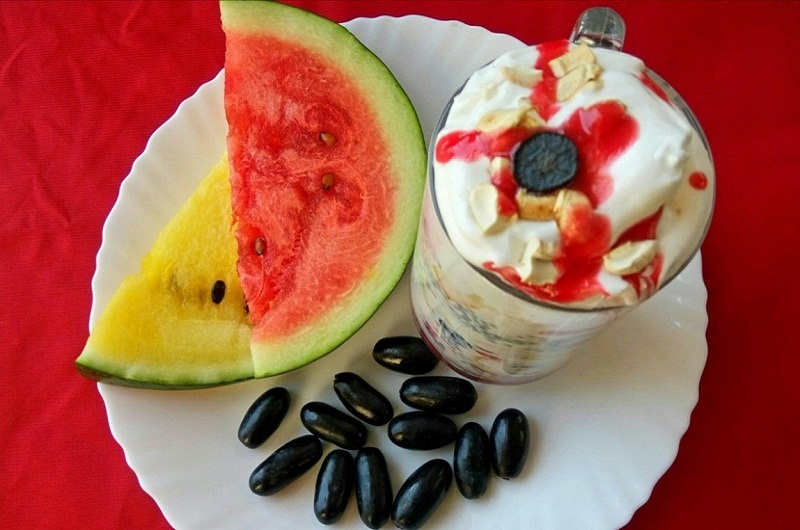 Now take a tall glass then pour rose syrup in to the bottom of it. Then start adding all ingredients layer by layer, also pour milk in to it.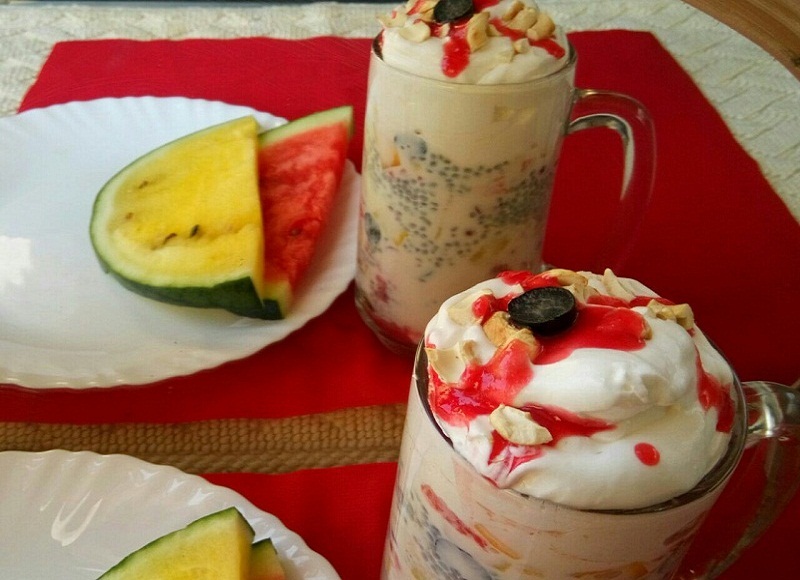 Top your Falooda with a scoop of ice cream and garnish with roasted cashew nuts.
Mixed Fruit Falooda Recipe is ready, please try to make it and enjoy the seasonal drink.