PAPPADAM THORAN RECIPE /How To Make Easy Pappadam Thoran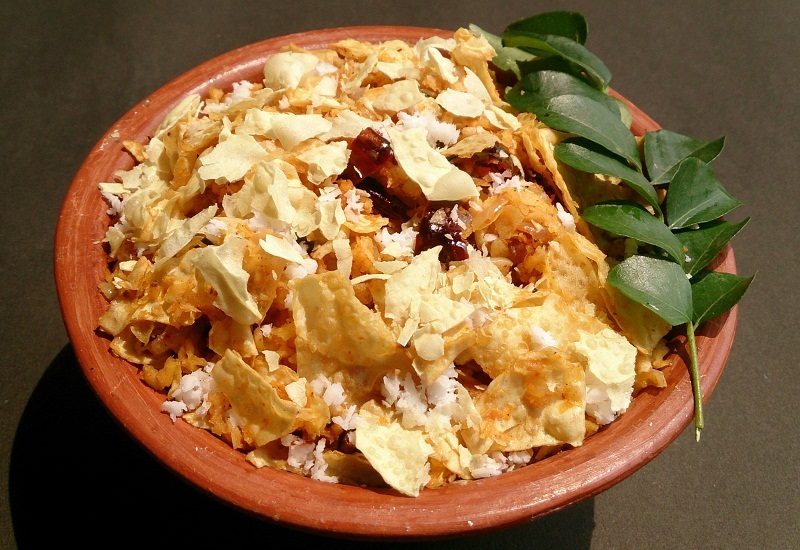 Hello friends. I am Farzana. Today we are going to make a simple and yummy dish Pappadam Thoran. Pappadams are usually made out of urad daal, it is a must and very popular item of Kerala Sadhya. There are many variations of pappadam available like plain pappadam, spicy pappadam, jeera pappadam and masala pappadam. Usually it is serving as a side dish of a meal or eaten as a snack. Pappadams are used either deep fried or popped in flame. Today's recipe is a different and easy to make item, hope all of you will like it.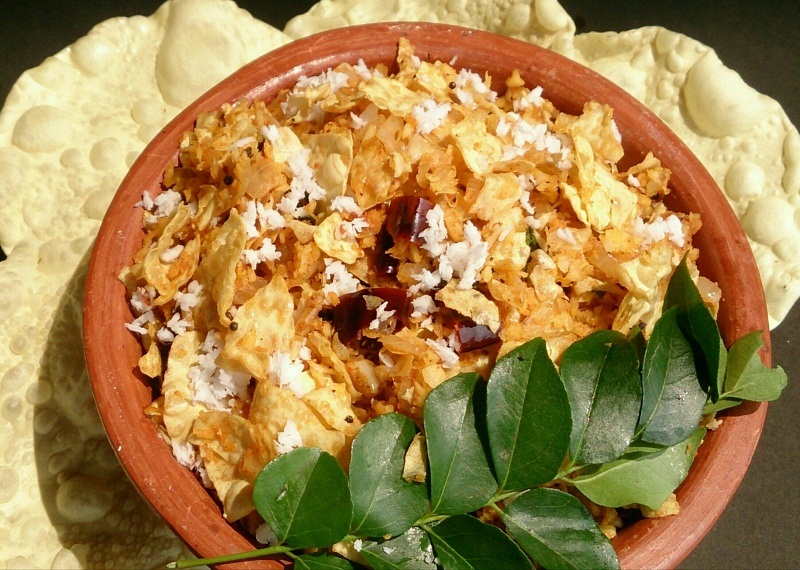 Ingredients :
1. Pappadam – 15 to 20
2. Freshly Grated Coconut – 1 cup
3. Onion – 2 chopped
4. Dried Red Chilly – 2 to 3 numbers
5. Garlic Chopped – 1 teaspoon
6. Cumin Seeds ( jeera) – 1 teaspoon
7. Pepper Crushed – 1 teaspoon
8. Chilly Powder – 2 teaspoon
9. Termeric Powder – 1/2 teaspoon
10. Mustard – 1 teaspoon
11. Curry Leaves – as per need
12. Oil – enough to fry the pappadam
13. Salt – to taste
Method of making :

Heat oil in a pan and fry all pappadams and keep it aside

Take five teaspoon of grated coconut, add one teaspoon of chilly powder, curry leaves crush it and keep it aside.

Heat three tablespoon of oil in a pan add mustard seed, let it pop then add onion, curry leaves, and dried red chilly in to the pan and saute it

Add cumin seeds, and crushed pepper in to the pan and saute it for two minutes

Now add chilly powder and termeric powder in to the pan, mix it and cook it until it lost the raw smell

Add crushed coconut paste and enough salt, cook it for few minutes

Now crush the pappadam and add it in to the pan, add fresh grated coconut along with it and mix it well then turn off the heat, add curry leaves and mix all things together. Now our dish is ready, serve it hot….