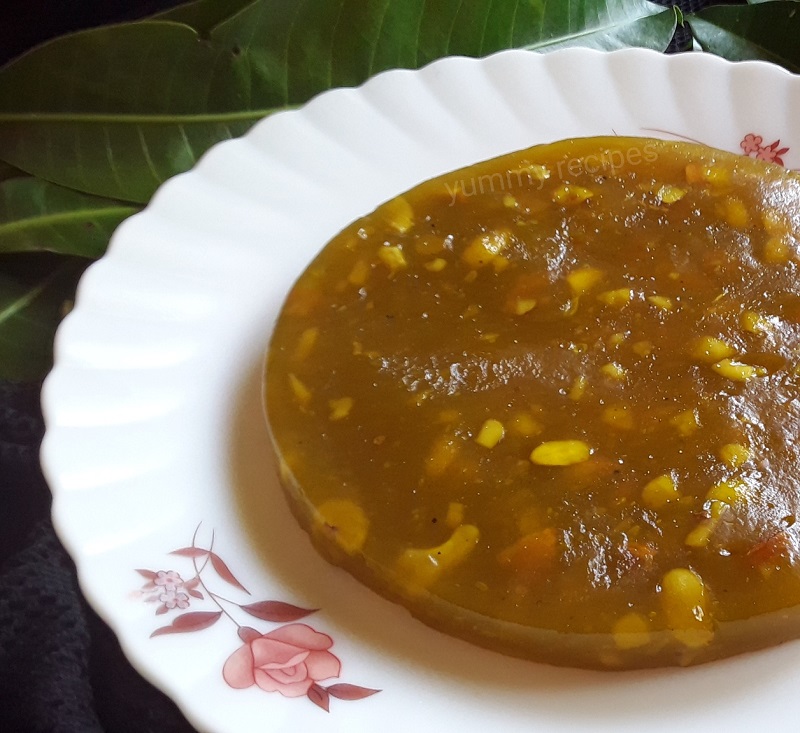 This is the mango season so everyone can get mangoes easily. Mangoes are very sweat, so this is a sweet recipe. Mangoes are used to make juice, pudding, ice creams and halwa. It's very tasty and sweet snack. For making mango halwa the main ingredient is mango puree. First peal the mango and cut in to small pieces and put in a blender and make a fine paste.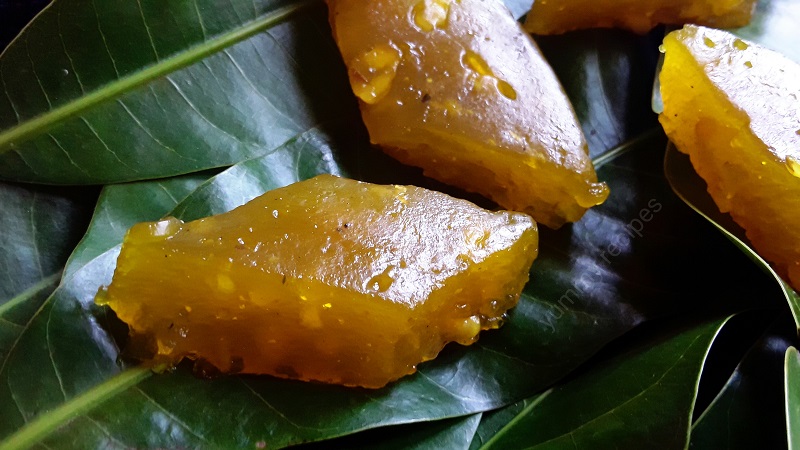 Magoes are very good source of vitamin B6, vitamin C, and vitamin E, mangoes are the KING OF FRUITS. Let's see the simple steps to make mango halwa with yummy recipes. the ingredients list and the recipe bellow with images.
Ingredients
Mango pulp 1 cup
Ghee 4 table spoon
Sugar  ¾  cup
Water  ¼ cup
Corn starch  ¼ cup
Food color
Cardamom powder 1 pinch
Crushed cashew and almonds \ ¼ cup
Method
Heat 2 tablespoon ghee and add 1 cup mango pulp.

Sauté it well for 3 minutes. Take another bowl mix ¼ cup water and ¼ cup corn starch.

Then pour the cornstarch mixture and mix well. Keep stirring till thickened.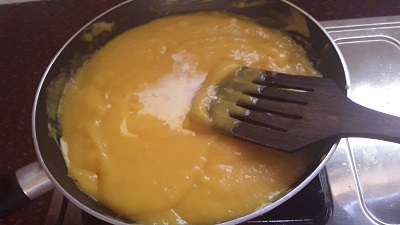 Add cardamom powder and food color (optional). Combine well.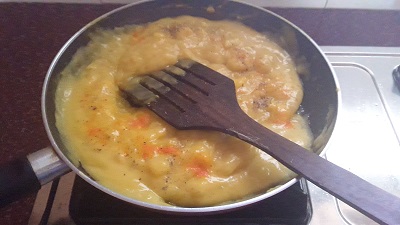 Then add ghee, sugar, mix well till the mixture is thick. This process will take about 20 minutes.

After it starts separate from the pan add broken cashew and almonds.

Again mix this for about 5 minutes.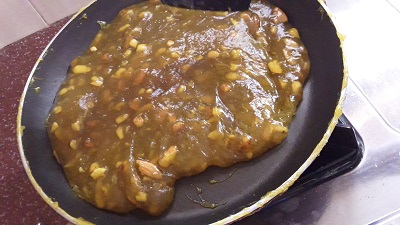 Remove the mixture in to a greased tin and rest for 3 hours.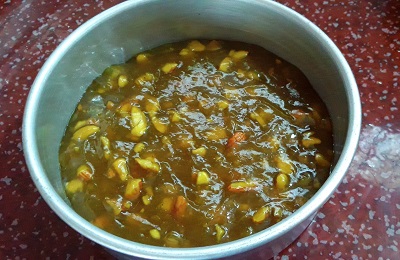 After it's cool cut in to pieces. Enjoy cooking, thank you.