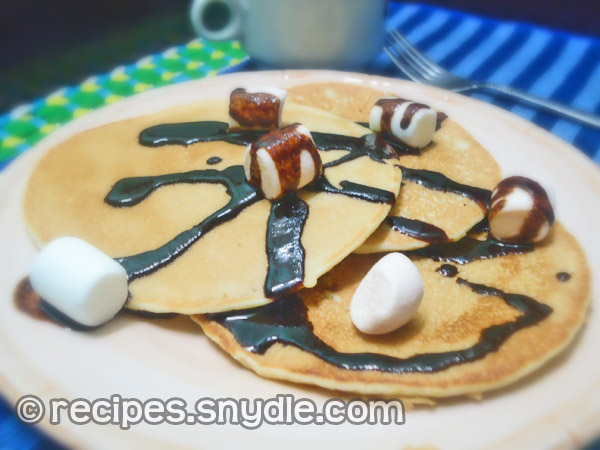 Pancake Recipe are my most favorite breakfast food of all time. I have been crazy about them since I was a little kid. You can eat pancakes with almost anything! You can eat it with the classic syrup and butter combination or you could go crazy and add fruit, crème and jam! The possibilities are endless! Pancakes are one of the best foods and it's very simple to make.
The best thing about pancakes is that even if it is a popular breakfast food, there's no rule against eating them at any time of the day. You can eat them for lunch or dinner or as a little treat after a long day. You can also mix in some little bits of bacon, fruit or chocolate in the batter to add a little excitement to your pancakes!
I honestly haven't outgrown my pancake phase. Pancakes aren't only for children after all!  You can't imagine the disappointment I felt when I found out that I had no milk in the kitchen!
Pancake Recipe without Milk
Ingredients:Pancake Recipe
2 medium-sized eggs
2 cups all-purpose flour
1 ¾ cups of water
1/8 cup melted butter, oil or melted margarine
2 tablespoons sugar
4 teaspoons baking powder
A pinch of salt
How to Cook Pancakes without Milk
Combine the eggs, oil, and water in a bowl. Mix well.
Combine the flour, sugar, salt and baking powder in a separate bowl and mix well.
Combine the two together little by little while mixing to avoid clumps.
Set the batter aside for five minutes while you heat up the pan.
Pour some batter on to the heated pan. Wait until the surface bubbles up. It means it being cooked.
Flip the pancake to cook the other side.
Top with your favorite syrup, serve and enjoy,
Additional Tips
Top your pancakes with your favorite sprinkles and toppings.
You may use marshmallows, butter, chocolate chips, sprinkles and any kind of pancake syrups.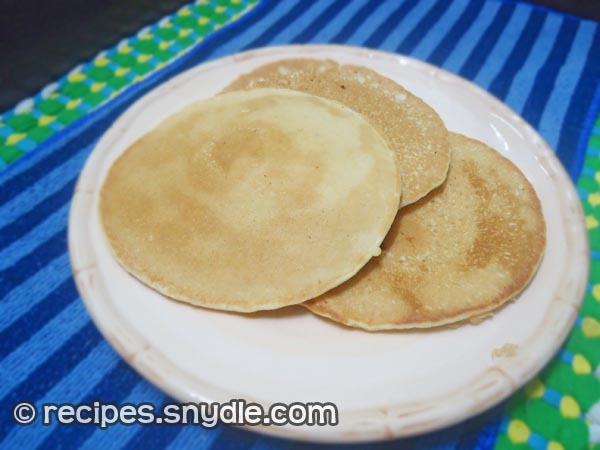 I love marshmallows, together with chocolate syrup, so the picture. So who says you cannot have pancakes without milk? So what are you waiting for? Let's dig in!