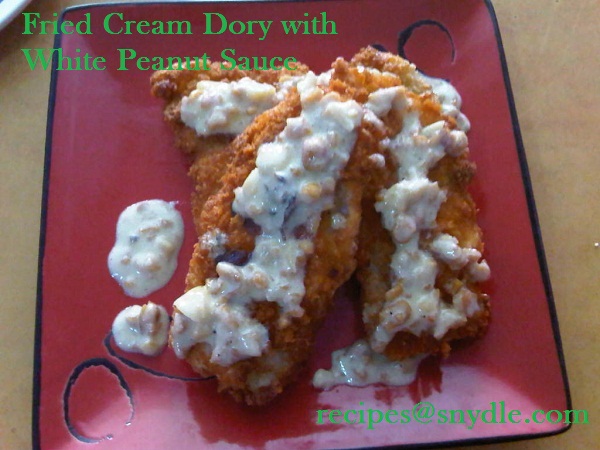 Looking for a quick fish fillet dish? This pan fried cream dory fillet with white peanut sauce recipe is a simple fish dish to make but most importantly, extremely delicious. My kids are my worst critics, so if they say this fish fillet dish rocks then I believe them.
Cream dory is a cousin to catfish because of its white fillet. This blue tang fish grows up to 30 cm and they live in little groups or pairs. Yes! Cream dory is the fish in the animated movie Nemo. This fish is actually, Nemo's best friend, the talkative and forgetful Dory. In case, you are not familiar with the fish.
I love cream dory, it is one of my favorite fish next to salmon. I love turning the white fillet into chips that I often dipped in garlic mayo. Fish fillet is often used for making chips and they are very popular in North American and Britain.
Fish fillet is best paired with a cold beer. This is also perfect as appetizer and main dish. This fish fillet dish is best served for lunch and dinner.
Cream dory is a popular dish. You can buy them at almost all supermarkets. Usually, they are found on the frozen food section of the grocery stores. I love buying cream dory not only because it is taste great when fried but it is very easy to turn into a gastronomic dish.
But of course, the reason why I make sure there is always a pack of frozen cream dory in the fridge is because, I can always whip up a meal in less than 15 minutes.
Frying cream dory fillet is boring so I decided to make a sauce that will heighten the fish flavor. It also gives the usual pan fried fillet the added twist that may family loves. I just matched the fried fillet fish with a sauce that complement the tasty white meat of the cream dory.
Cream dory with white peanut sauce is a recipe that you can make in a jiffy. I know some people don't like fried food, so just bake the fish.
Here's my fish recipe, please let me know what you think as I love hearing from my people who appreciates good food.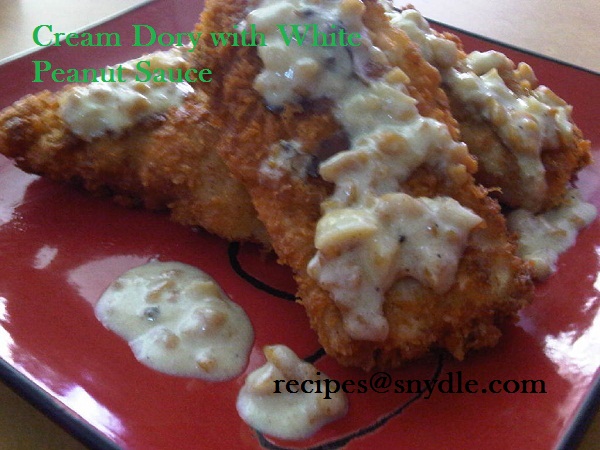 Pan Fried Cream Dory with White Peanut Sauce
Ingredients:
2 pcs large cream Dory, cut into desired sized
1 cup panko breading
1 cup flour
1 pcs egg, beaten
Salt and pepper
For the Sauce:
2 tablespoon crushed peanut
1 small can evaporated milk
1 tablespoon butter
6 tablespoon all purpose flour
Salt and pepper to taste
How to Make Pan Fried Cream Dory
Direction:
Cut cream dory into desired or bite size. Season with salt and pepper.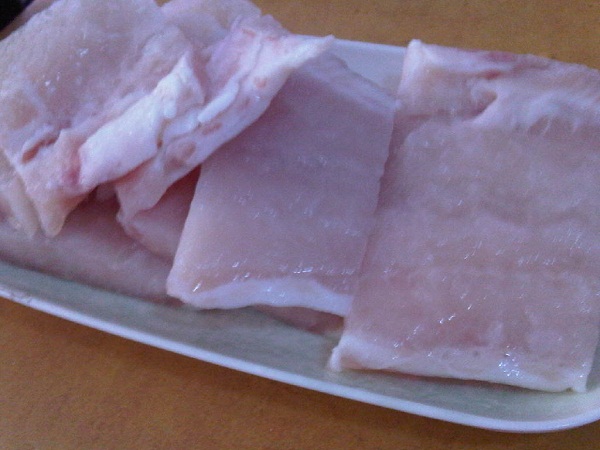 Dredged cream dory in all purpose flour one by one.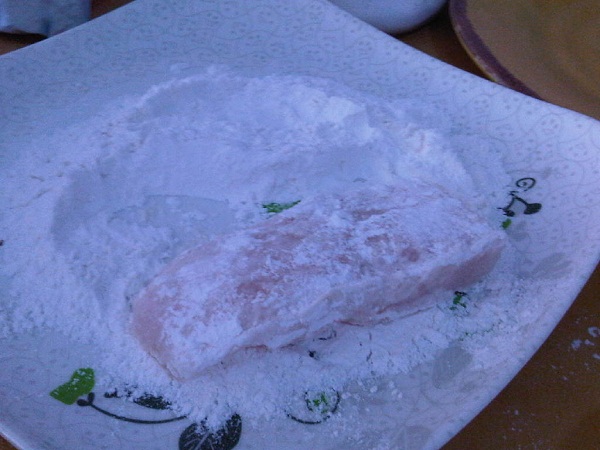 In a bowl of beaten egg, dip the floured cream dory.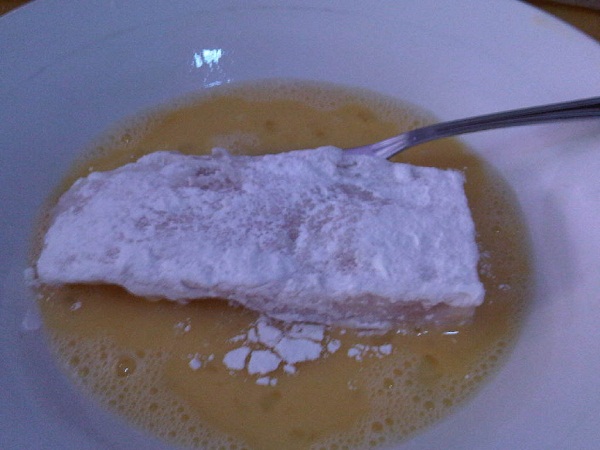 Roll into a plate of panko breading. Continue breading until all cream dory have been coated in panko breading. Set aside for frying.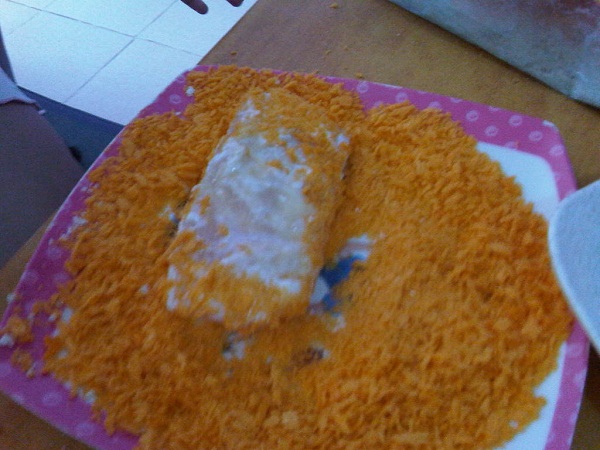 In a fryer, skillet or pan pour the oil. Heat oil over medium high heat. Deep fry cream dory until golden brown. Cook for 4 minutes each side. Remove from heat and transfer to plate with paper towel to get rid of the excess oil.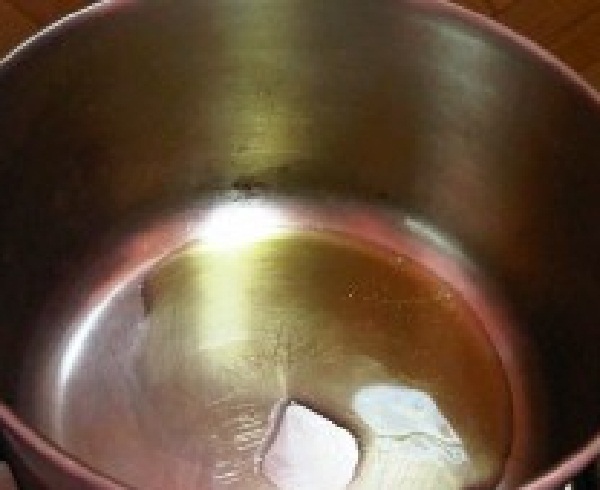 Serve with the white peanut sauce on top.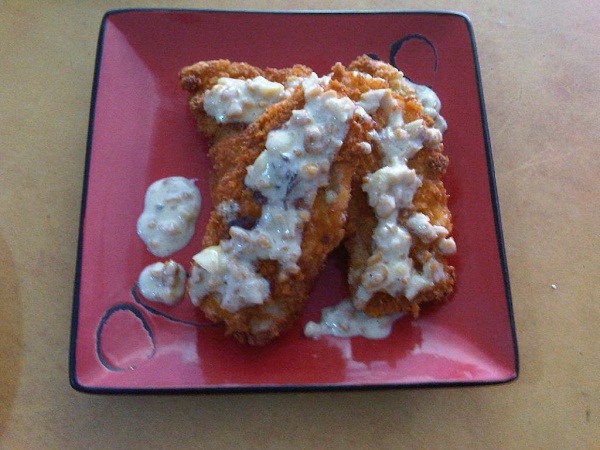 How to Make White Peanut Sauce
For the sauce:
Direction:
In a small pot, melt butter  then add the flour one tablespoon at a time.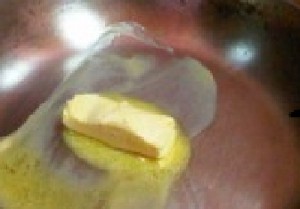 Next, add the evaporated milk.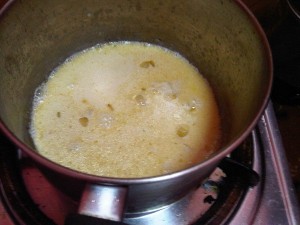 Pour into the pan the crushed peanuts, season with salt and pepper. Simmer until the sauce thickens. Once the sauce thickens set aside.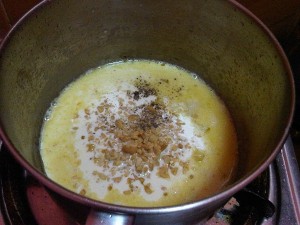 That's it! See how it is to turn your cream dory fillet into a delicious meal. You don't need to spend much to enjoy a good meal just awesome recipes.
Please don't forget to bookmark this page to save the recipe on your computer. Thank you for dropping by and have a nice day cooking!