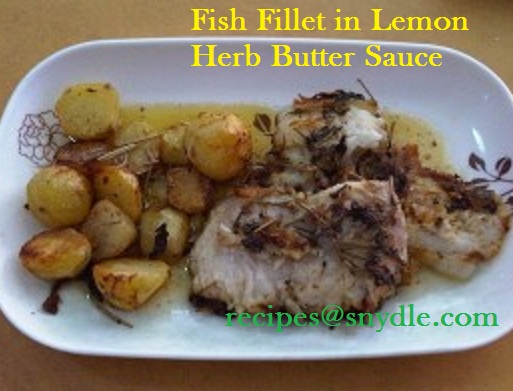 Looking for fish fillet recipes? Are you wondering about what to do with your cream dory or fish fillets? I have a bag of frozen cream dory in the fridge but I have run out of ideas on what to do with the fish. I have been frying the fish fillet but too much batter coated fish fillet takes away the excitement in the food. Luckily, I love making dishes from scratch. So, I have come up with a dish that I named Fish Fillet in Lemon Herb Butter sauce.
I have a lot of dried herbs in the pantry which I have used for making homemade sausages. I decided to use them in cooking fish fillet as the dried herbs with added in food makes any dish delicious and smell good.
Fish fillet which means strip or thread in French is the flesh of a fish that have been sliced or cut away from the bone by cutting one side of the fish lengthwise. These fish are usually sold skinned or deboned in supermarkets or public markets. Fish fillets are great pan fried, steamed, baked or roasted. I have tried a lot of fish fillets recipe but never tried one cooked in butter and lots of herbs. This is actually the first time and I didn't regret it one bit.
As I have said before, dried herbs when marinated or added during cooking their flavor invade the whole dish. In fact, dried herbs when added in sausages make the meat extra delicious, especially with good herbs. So, make sure the herbs you have stored in the pantry are still good quality. It is easy to know when you need to throw them out. For example, if you cannot smell the herby aroma then it is time to replace your stocks.
By the way, keep these in mind. Some dried herbs retain their flavor even when stored for a long time. Herbs like thyme, oregano, rosemary when dried becomes even more powerful. Chives, basils and other tender herbs when dried and stored a long time do not retain their flavor.
For this recipe, I have only used three kinds of herbs because these are the only ones left in my pantry. I would have used other dried herbs but I don't have any other dried herbs stored. I love using fennel because this plant is very aromatic when cooked or added into baked goods and sausages. Fennels are wonderful with fish, cheese, soups, cheese spread and vegetables.
Anyway, this fish fillet lemon herb butter sauce definitely loaded with herbs that bring out the fish sweet taste. It also gives the dish aromatic smell that will draw anyone to the table. Seafood lovers looking for a new dish to try should try this fish fillet recipe for a different take on their favorite fillet fish.
Fish fillet with lemon herb butter sauce is a simple fish dish that you can make in less than 20 minutes. This inexpensive fish dish is perfect for lunch and dinner. With this fish dish, you cannot go wrong.
How in the world can you go wrong when you have butter, dried herbs and lemon thrown together in one dish?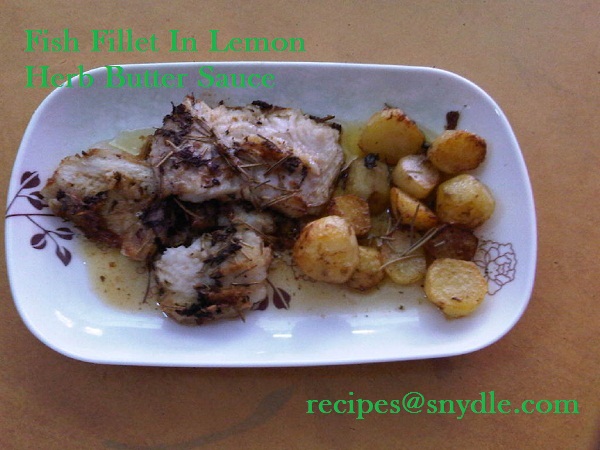 Anyway, if you are looking for new fish fillet recipe, there is no need to look for more. This fish fillet in lemon herb butter sauce recipe is the recipe you need to wash out the troubles of the day.
Fish Fillet in Lemon Herb Butter Sauce
Ingredients:
1 large cream Dory, cut into serving size.
1/2 tablespoon rosemary
1/2 fennel
1/2 dried Parsley
Salt and pepper to taste
1/4 cup butter
1/2 tsp lemon
How to Make Fish Fillet in Lemon Herb Butter Sauce
Direction: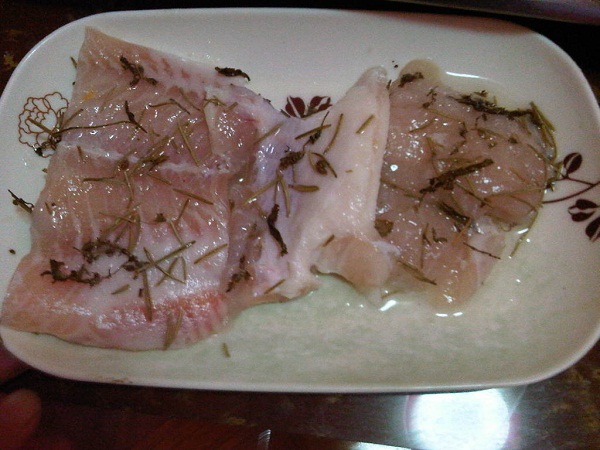 Season with salt and pepper then marinate in herbs for 30 minutes or more.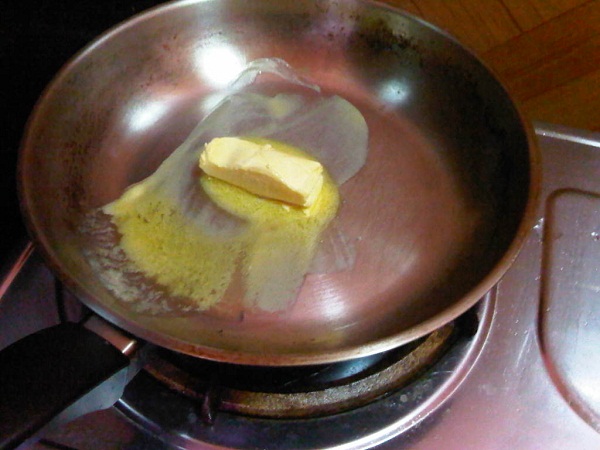 In a medium sized pan, melt butter…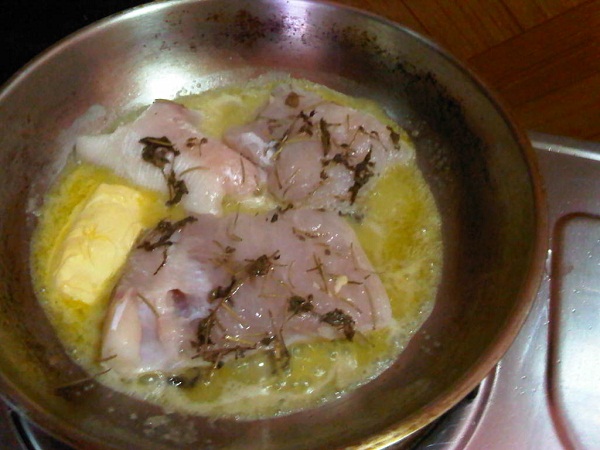 Pan fry the fish fillet in butter until done, cook for about 3-5 minutes each side. Pour the lemon into the pan before removing the fish.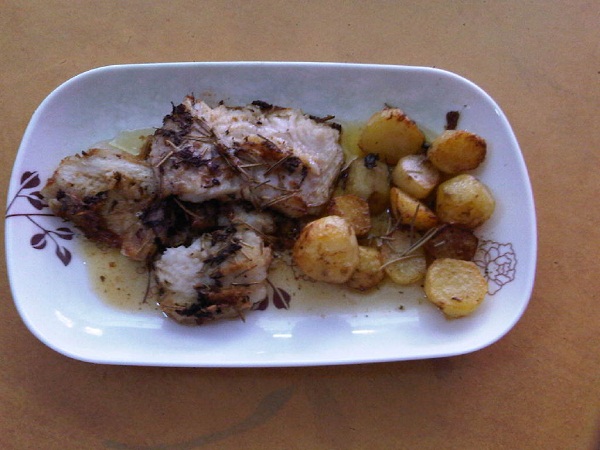 Transfer to a serving dish or plate. Serve with potatoes or mashed potato on the side.
For the side dish, I pan fried potatoes in the same pan that I used for cooking the fish fillet. The butter and dried herbs makes the potatoes delish. My husband and kids love the taste of the butter and lemon together. I just added a small amount of lemon to avoid overpowering the fish buttery taste and the flavor of the herbs.
Don't forget to bookmark this page to save the recipe on your computer. Thank you dropping by and checking out my latest recipe. Feel free to browse other recipes on this website. Have a nice day and happy cooking!