Paksiw is a dish, wherein the fish with scales still intact poached in vinegar and ginger. The word Paksiw is a native term for pickling meat and fish. This is a filipino staple dish, a favorite of many Filipinos.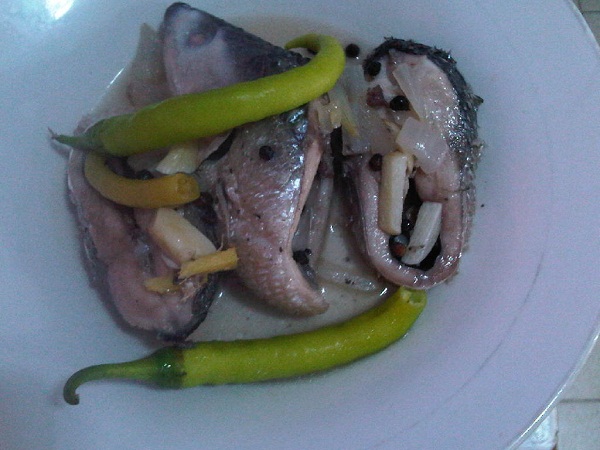 Paksiw is great for breakfast, lunch or dinner. Paksiw na bangus or milkfish in English is the most common paksiw dish. There are many fishes cooked as paksiw such as black finned mullets (talilong), ten pounder (buwan buwan), long finned mullet (banak), tawilis and spadefish (kitang). I and my husband loved paksiw na bangus and tawilis.
Paksiw is usually cooked with just siling mahaba but some people cooked this dish with vegetables like eggplant and ampalaya. Adding vegetables is optional. My paksiw na bangus recipe is quick and easy to prepare. If you want a simple dish to prepare for your family then save this fish recipe. Here's my paksiw na bangus recipe, enjoy cooking!
Paksiw na Bangus
Ingredients:
1 whole milkfish (bangus)
½ cup Vinegar
1 cup water
Garlic
Onion
Ginger
Peppercorn
Long green pepper
Salt
Oil
Directions:
Wash and remove the innards. Using a knife, slice diagonally into 3 or two pieces. The size depends on how big your fish is. Cut the ginger, garlic and onion then set aside.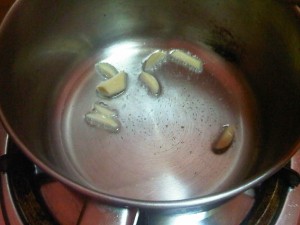 In medium size pan over medium heat, pour small amount of oil then throw add the onion, ginger and garlic.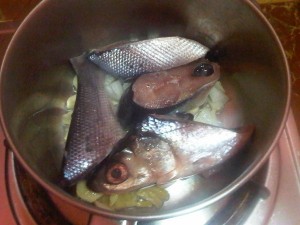 Next, arrange the milkfish.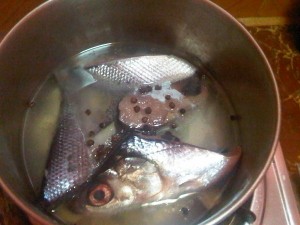 Add the water, vinegar, peppercorn, salt. Cover the pan and let it simmer for 8 minutes. Turn the heat down then put the long green pepper. Cover the pan and simmer for 3 minutes more.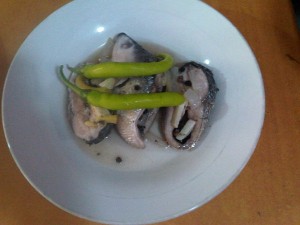 Remove from heat and serve with rice.
As you can see, cooking paksiw na bangus is easy. This dish is quick and easy to prepare, making it a great dish for busy moms and dad's. By the way, paksiw is great with fried rice instead of plain rice. You should also consider adding some fish sauce (patis) for it gives an added taste that will surely make you eat more.
Thanks for dropping by and i hope you try my paksiw na bangus soon.