Hi, im vinayasooraj, today i am sharing with u a LADDU recipe by using oats . I suggest all u to try this instant laddu. Its very healthy because ,i am making this laddu  with some peanuts, dates,sesame seeds and oats.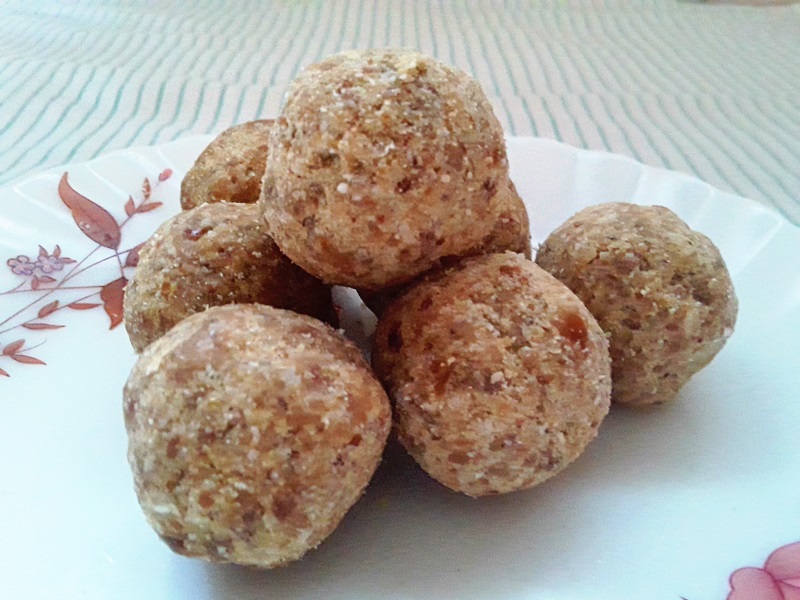 Oats have no flavor, so i am adding dates and peanuts. If you wants add some badam, cashew and raisins also. You must try this, i am sure definitely your kids will love it. You can kept it for one week in a tight container.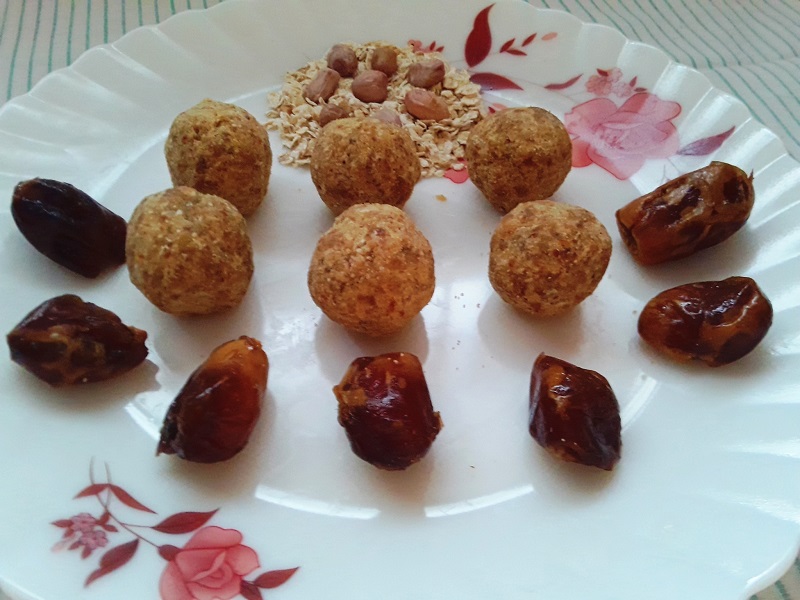 The ingredients are,
Oats          1cup
Peanuts    1 cup
Dates        1cup
Jaggery    1/2 cup
Method
1   Heat a pan, add peanuts and roast the peanuts. It take less  times to fry . Transfer this into a plate.

2     In the same pan add the oats and roast little bit. Now transfer it in to the same plate, keep it aside to cool

3       Now add some jaggery and dates without seeds.

4     Put all these in to a blender, make it as powder. Now check the taste and add some jaggery if required more sweet.

5        Now make  small dumplings. Because of the jaggery its binding together.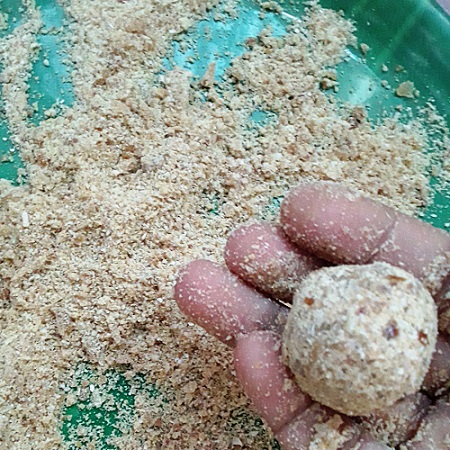 6    The tasty and healthy oats laddu is ready.