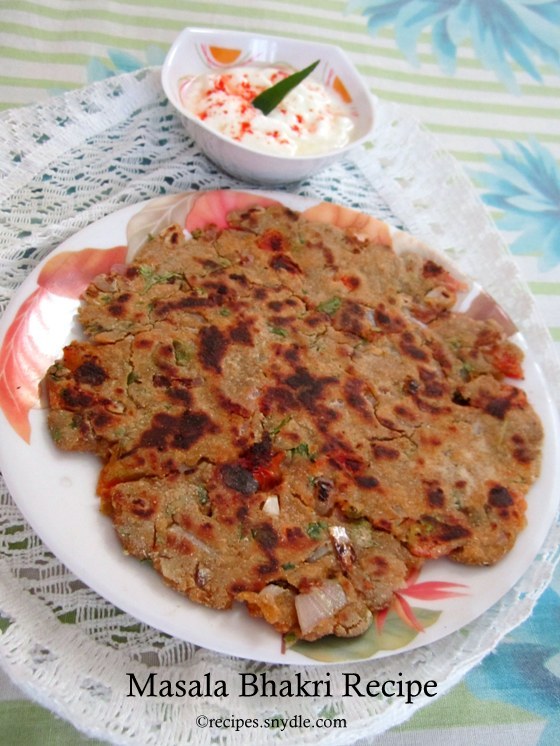 Hello, foodies. Today I am sharing a very simple recipe. It's called Masala Bhakri. Bhakri is a Maharashtrian term for flat bread made from jowar or bajra. They are thicker than chapatis and rotis.
This one can be had for breakfast or for times when you want to cook something light. It also makes a healthy lunchbox recipe and a great accompaniment with side dishes instead of the usual plain rotis. You can have this with curd or buttermilk as well.
These days we are making simple lunch because of the summers. This is one of those quick, delicious preparations we had today. Let's get started with the recipe of Masala Bhakri. This recipe yields about 5 bhakris of medium size. For the purpose of measurement, 1 cup = 250 ml.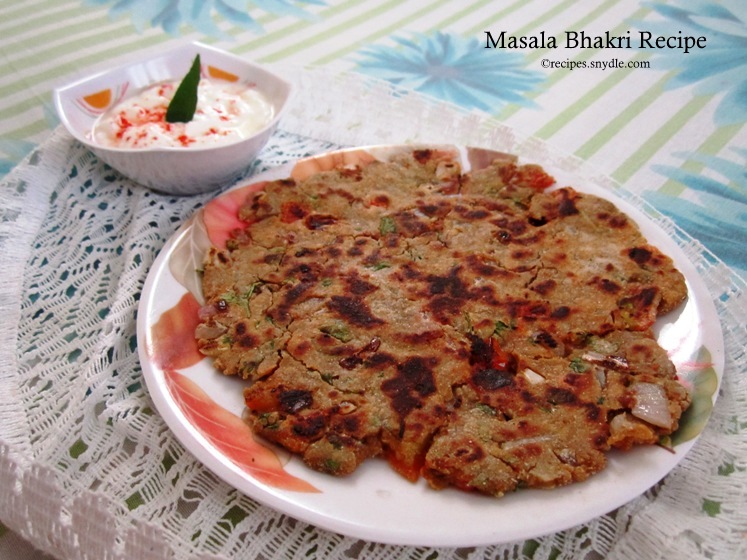 Ingredients
Jowar flour – 2 cups + some more for dusting
Onion – 1 medium, chopped
Tomato – 1 medium, chopped
Green chilies – 3, finely chopped
Coriander leaves – A handful, chopped
Oil – 3 tbsp + some more to roast the bhakri
Salt – To taste
Red chili powder – 1 tsp or to taste
Cumin seeds – 1/2 tbsp
Water – as needed
How to Make Masala Bhakri
Take jowar flour in a bowl and add salt, cumin seeds, red chili powder and 3 tbsp oil to it. Mix with your fingertips. Add in the onion, tomato, green chilies and coriander leaves and gently knead a soft dough using sufficient water.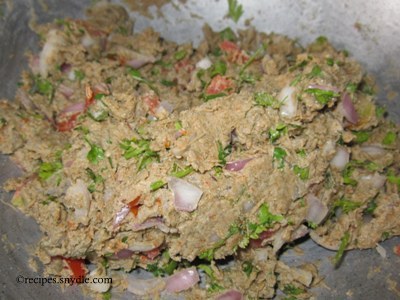 Divide it into about 5 portions. Take one portion, dust it lightly with some dry jowar flour. Keep it on the rolling surface covered with a thick polythene sheet for easy rolling. Flatten it with your palms and roll it out with a light hand to about 6-inch circle.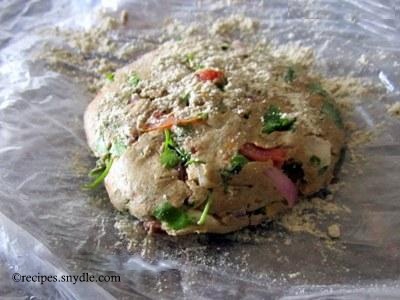 Heat a tawa or a griddle. Roast the bhakri for on medium to low heat. This will take about 5 to 6 minutes. Brush the bhakri with a little oil on both sides as you roast it. The bhakri will look nice and crusty on the outside and moist on the inside. Make the remaining bhakris in the same way.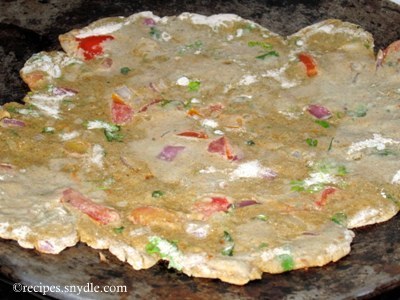 Serve hot with curd or any side dish of your choice.