MANGO PAYASAM RECIPE / How To Make Mango Kheer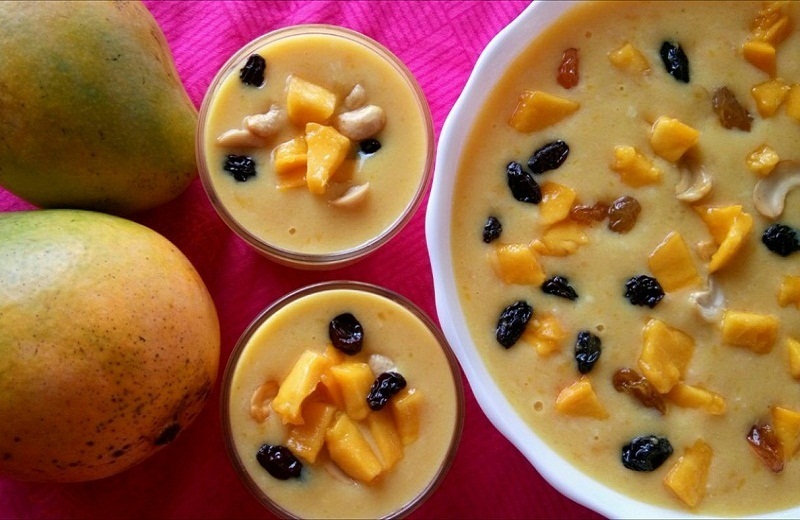 Hai friends, today we are going to try very tasty and yummy Mango Payasam or Mango Kheer. Payasam is a fravouite sweet dish of every one. Now it's mango season, which is the best thing about summer. This mango recipe is made with ripe mangoes, which is an ideal dessert to enjoy this season. This recipe is too simple and easy to make. The speciality of this recipe is, you can serve it either hot or cold as per your choice. All of you please try this yummy recipe and enjoy the seasonal benefit of mangoes….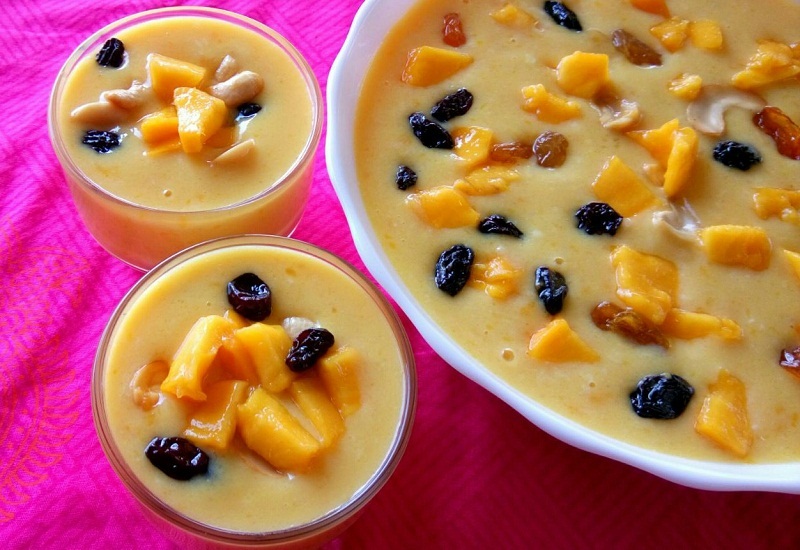 Ingredients :
1. Mangoes -3 medium
2. Milk – 1/2 liter
3. Raw rice – 3 teaspoon
4. Sugar – 1 cup
5. Fresh mango chopped – 1/2 cup
6. Raisins and cashew nut – for garnishing
7. Saffron – one pinch ( optional)
Method of making :

First soak the rice with enough water for one hour, then strain the water and grind the rice in a mixer. No need to make smooth paste, and keep it aside.
Boil the milk in a pan, add sugar in to the milk stir it and mix well. Heat the milk until the sugar is fully dissolved.

Add the rice paste in to the milk and stir regularly. Simmer the heat and cook the rice until it fully cooked and fluffy in texture. Turn off the heat and keep it aside then let it cool.

Now peel the mangoes and chopp them, blend it in a mixer and make a smooth paste. Add the mango pure in to the milk and mix it well.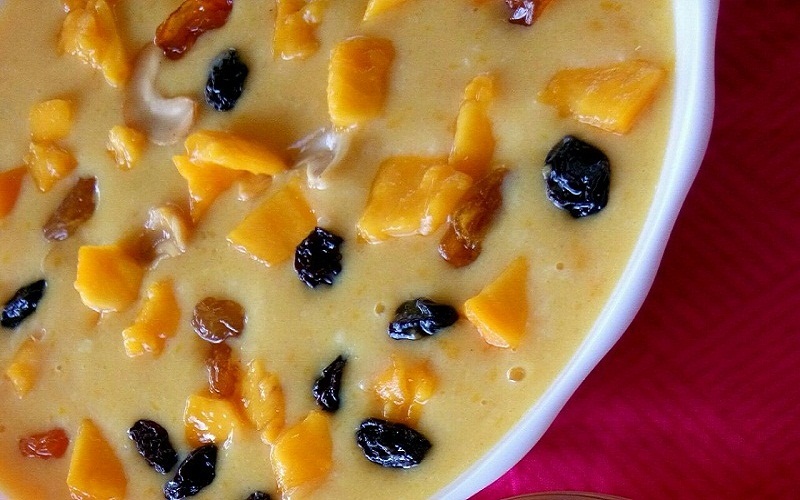 Garnish the dish with roasted cashew, raisins and chopped fresh mango pieces. If you like you can add a pinch of saffron in to the milk at the time of boiling. Now our dish is ready, serve it and enjoy…..