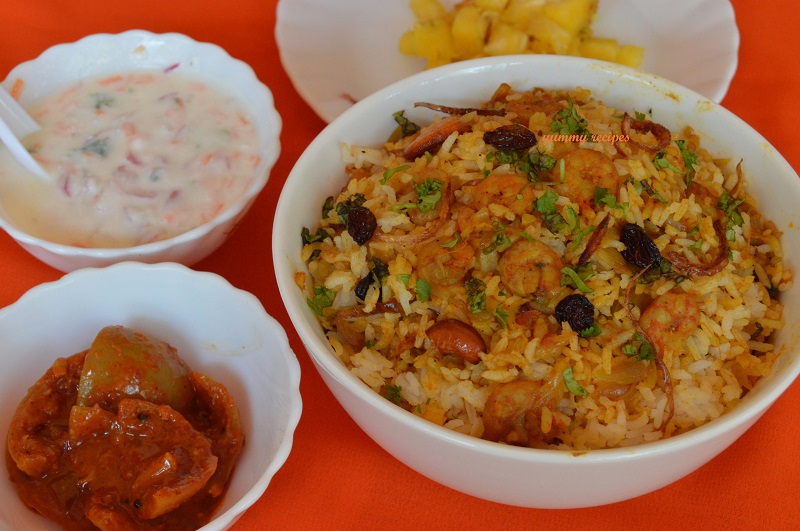 Biriyani is one of the special seafood delicacies of the Malabar cuisine. Today's recipe is Malabar Prawns Biryani with Carrot Onion Raita. We know verities of biriyani like, vegetarian and other vegetarian recipes. This is a delicious and flavorful biryani; I served the prawn's biryani with simple onion and carrot raita. You can use any kind of prawns for this.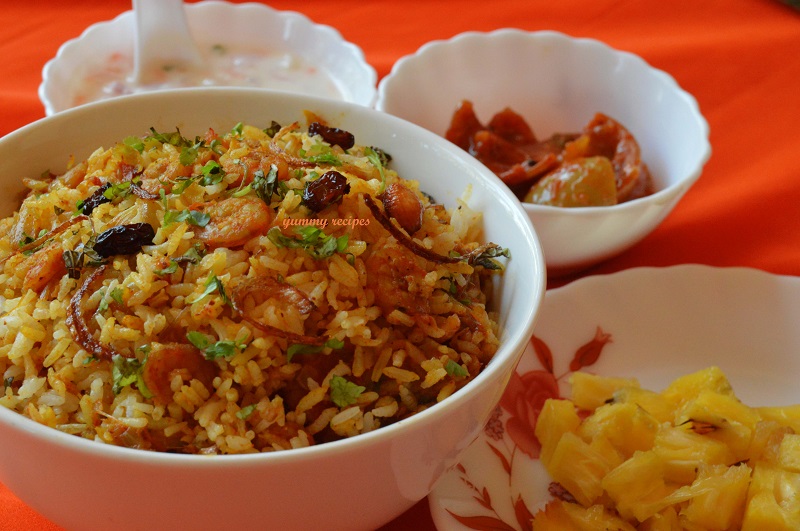 I hope all are enjoy my Malabar Style Prawns Biriyani with yummy recipes. Please read the step by step procedure bellow with detailed images.
How to Make Malabar Prawns Biryani
Below you can see the recipe with step by step instruction with picture and images to make Malabar prawns biryani.
Ingredients
Cooked rice 1 ½ cup
Prawns 250 gm
Onion 2 large size
Ginger garlic and green chili paste 1 table spoon
Tomato 2 small size
Turmeric powder 1 teaspoon
Red chili powder ½ table spoon
Biriyani masala ¾ table spoon
Yogurt 1 ½ table spoon
Mint leaves 2 table spoon chopped
Coriander leaves 2 table spoon chopped
Salt to taste
For garnish
Mint, coriander leaves chopped 2 table spoon
Fried onions, raisins and cashew ¼  cup
Method
Heat a pan with oil; add thinly sliced onions and little salt. Cook untill the onions become very soft.

Add ginger garlic and green chili paste and saute for about 2 minutes.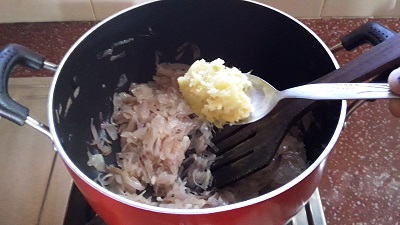 Now add chopped tomato, just saute it and close the lid. Cook for 2 minutes in low flame, untill the tomatoes become soft.

Add masalas like turmeric powder, red chili powder and biriyani masala. Saute til the oil looses out.

Now add yogurt and again mix well.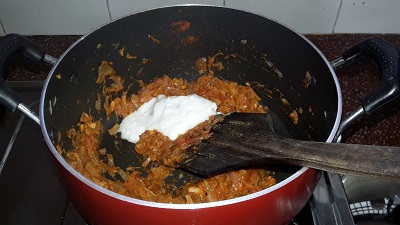 This is the time to add our prawns,  mix the prawns very well with the masala.

Add salt to taste and close the lid and cook for about 3 to 4 minutes in low flame.

Open the lid and add chopped mint, coriander leaves and mix it gently.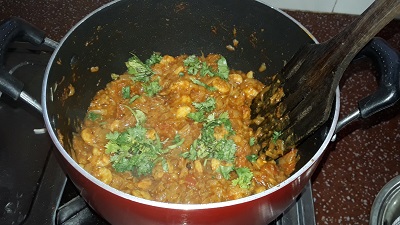 Add cooked rice on the top of the prawns masala.Sprinkle fried onion, cashew, raisins, mint and coriander leaves.

Close the lid, simmer the flame and dum for 5 minutes.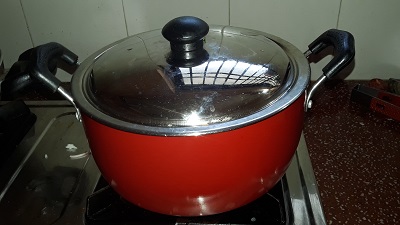 The prawn's biriyani is ready serving it with raita.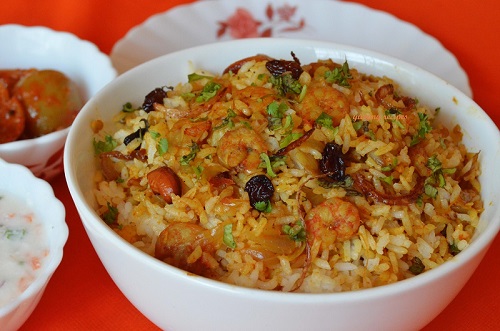 How to make Carrot Onion Raita
Our Malabar Prawns Biryani is ready, now let us think how to make carrot onion raita. Below you can see the step by step instructions and images, to make Carrot Onion Raita
Carrot Onion Raita
Ingredients for making raita
Yogurt ½ cup
Onion chopped 2 table spoon
Carrot chopped 2 table spoon
Coriander leaves chopped ½ table spoon
Green chili 1 chopped
Salt to taste.
Method
In a bowl add yogurt and all other ingredients, combine well.

Raita is ready to serve. This is the simple raita for biriyani.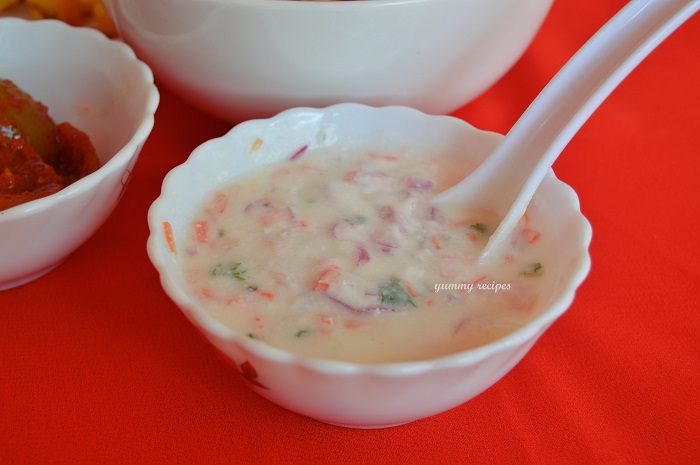 Malabar Style Prawns Biriyani / Carrot Onion Raita
Enjoy prawns biriyani with raita, thank you all.