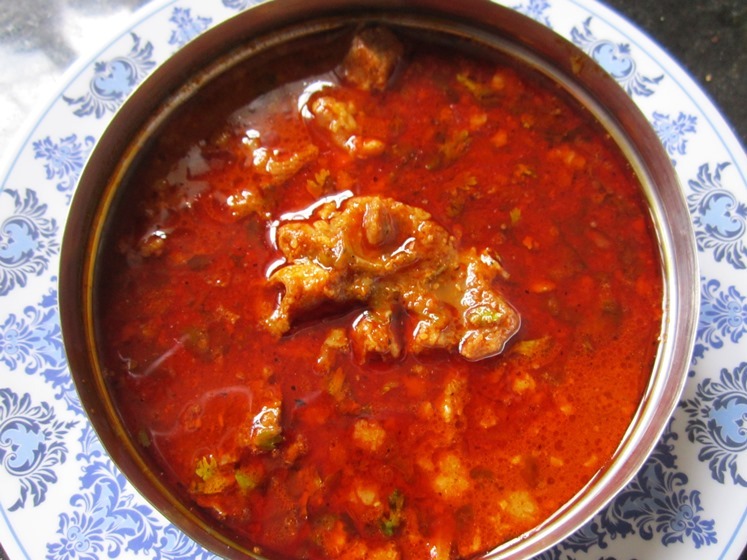 Maharashtrian Mutton Rassa Recipe with Step by Step Pictures
Hello folks. Today I am sharing a very tempting and special recipe of Mutton Rassa. This is a Maharashtrian recipe that uses a few ingredients. The results are mind-blowing though. This recipe uses the khandeshi garam masala. You can buy it from the spice stores easily. Don't be surprised by the amount of masala this recipe calls for. It's not too spicy but full of flavors. This mutton curry goes really well with both rotis and rice. I like it so much that I have it just like mutton soup sometimes, without any accompaniments.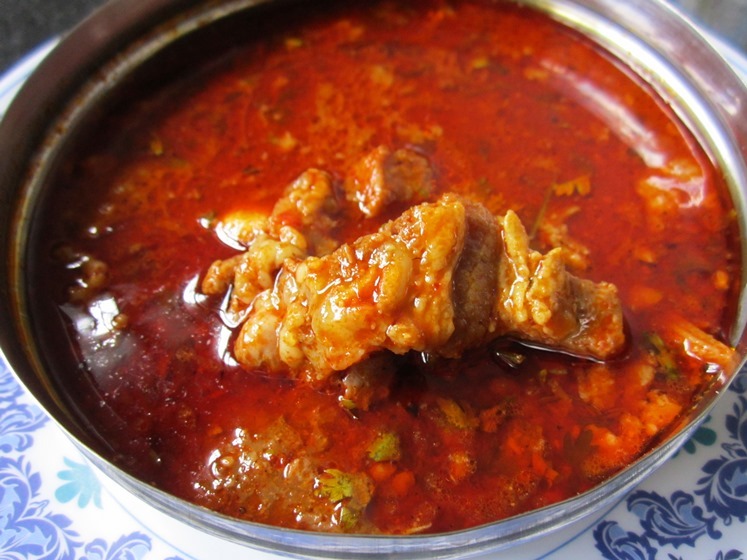 Let's start with the recipe of Maharashtrian Mutton Rassa. For the purpose of measurement, 1 cup = 250 ml. This recipe yields 5-6 servings.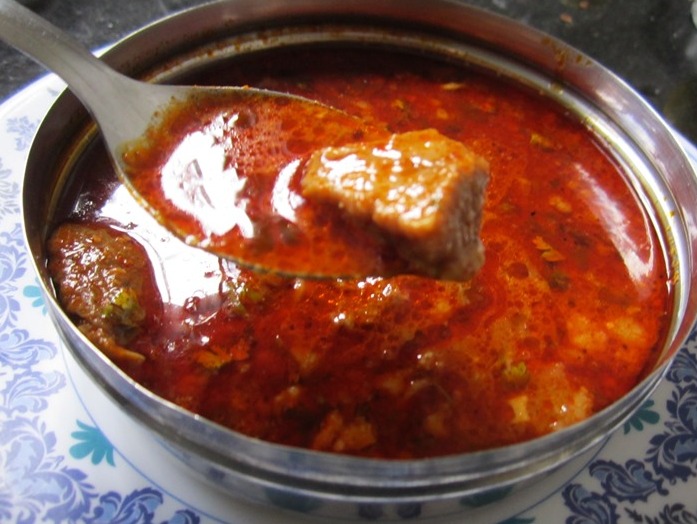 Ingredients
Mutton – 1 kg
Onion – 250 grams, sliced
Dried coconut – 1/2 cup
Garlic – 1/3 cup
Khandeshi garam masala – 1/2 cup
Tomato puree – 1/2 cup
Water – 4 cups
Turmeric – 1 tsp
Oil – 1/4 cup + 2/3 cup
Cumin seeds – 1 tsp
Salt – to taste
Coriander leaves – a handful, finely chopped
How to Make Maharashtrian Mutton Rassa
Heat 1/4 cup oil in a pressure cooker and add cumin seeds. Allow them to crackle and add turmeric.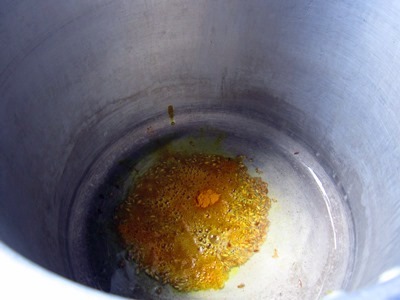 Add the mutton and mix well. Saute the mutton for 6-7 minutes.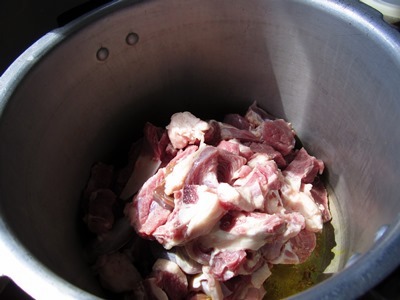 Then add 4 cups of water and some salt. Let it come to a boil and close the lid. Turn the heat to low and let the mutton cook for 30 minutes or till it's done. The time and amount of water depends on your pressure cooker. The whistle probably won't blow since the flame is low.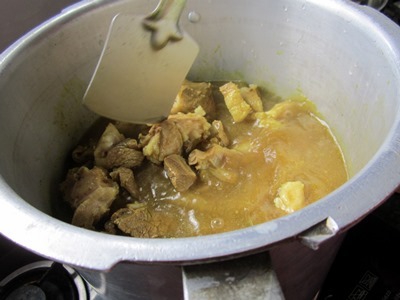 When you think the mutton is cooked, switch off the heat. Let the pressure release on its own.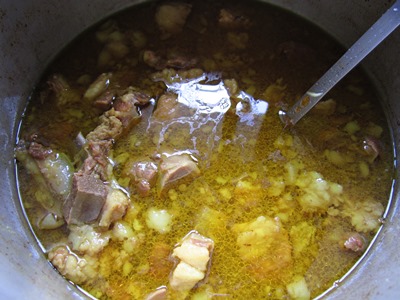 In the meanwhile, grind the dried coconut and garlic together. Set it aside.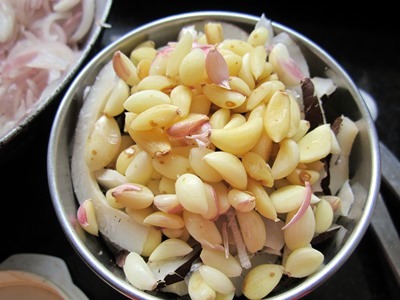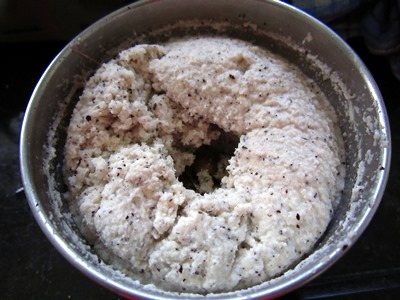 In a skillet, heat 2 tbsp oil from the 2/3 cup of oil. Add in the onions.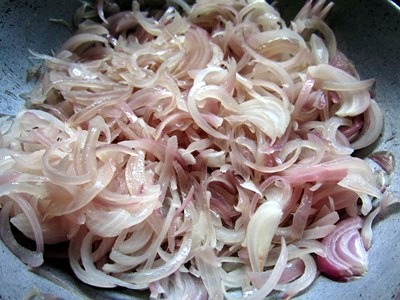 Saute the onions till they are brown.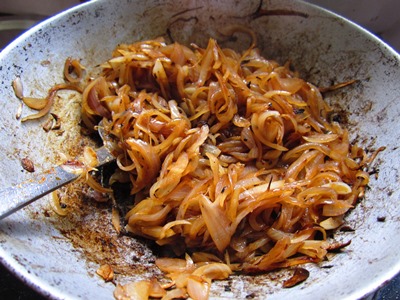 Grind the onions to a smooth paste.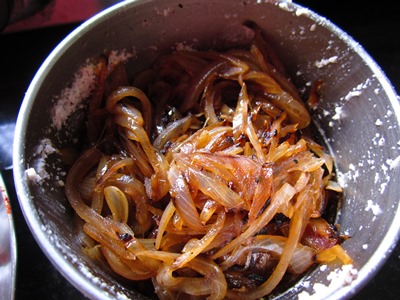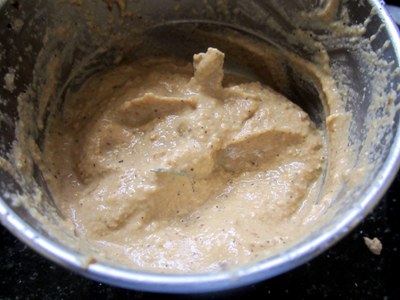 In a skillet, heat 3/4 cup of oil on low heat. Add in the khandeshi garam masala and saute it stirring constantly for 2-3 minutes till it gives out a nice aroma. Try not to burn the masala.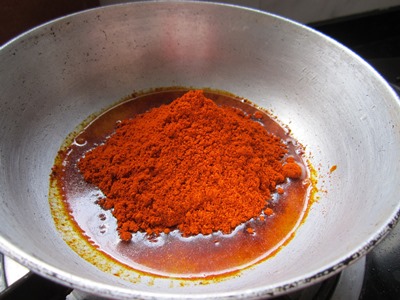 Then add in the ground dried coconut-garlic mixture, ground onion, tomato puree. Cook on medium-low heat stirring often till the raw smell of garlic and tomato puree goes away. After 9-10 minutes, the oil will begin to separate.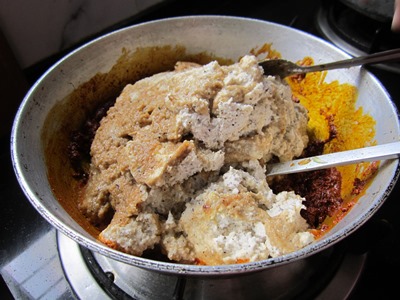 Add the sauteed masala to the cooker. Mix well. Bring it to a boil and allow it to simmer for 10 minutes. Check the salt.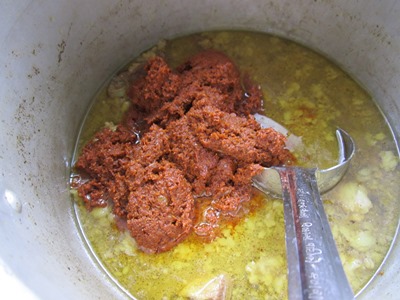 Add the coriander leaves. Mutton Rassa is ready. Serve hot with rice or roti. Enjoy.