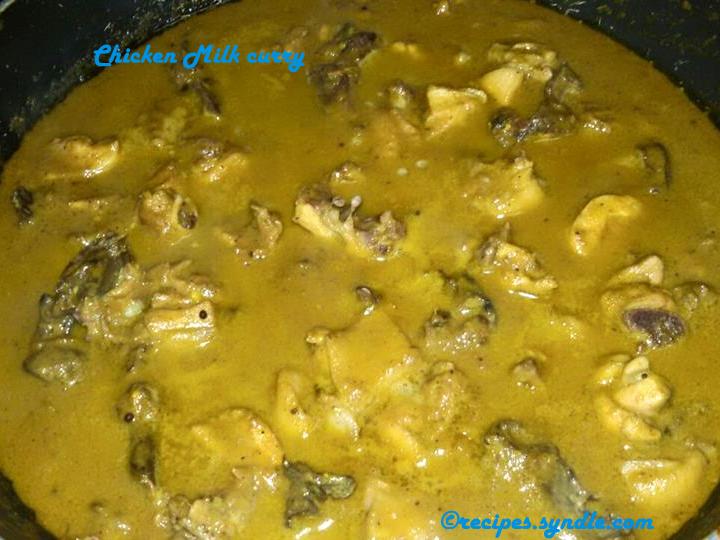 There are so many variations to a coconut milk chicken curry and this is my own. There's nothing special or majorly different in this recipe than the base of most Indian curries but I do like my chicken curry in a particular way, and this is it. While generally my Indian non-vegetarian recipes are on the spicier side, both heat-wise and spice-wise, I like to keep coconut based curries on the milder side. That tends to brings out the flavour and sweetness of coconut milk which really should be the star in such recipes. I also like to keep tang to a minimum and so add tomatoes for the colour than for any major flavour.Its  is very tasty and easy to make. If u want u  can add cream or cashew nut paste also for more taste and make it rich.  decorate receipe with tomatoes and curry leaves.
Ingredients
Chicken-1/2 KG
Shallots-15 chopped
Green chilles- 5 split in lenght wise
Tomatoes- 2 medium chopped
Garlic -9 chopped
Ginger-1tbsp
Curry leaves
Coconut milk-3cups
Garam masala-2tbsp
Coriander powder-2tbsp
Turmeric powder-1tsp
Pepper powder-1tbspn
Coconut oil-2tbspn
Mustard seeds-1tsp
Salt-to taste
How to Make Chicken Milk Curry
Take sauce pan pour coconut oil,add mustard seeds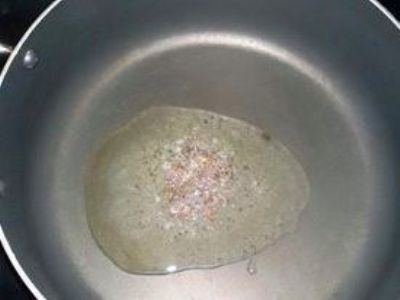 Add shallots , garlic , ginger , green chillies, tomatoes and saute well till onions get soft and transparant.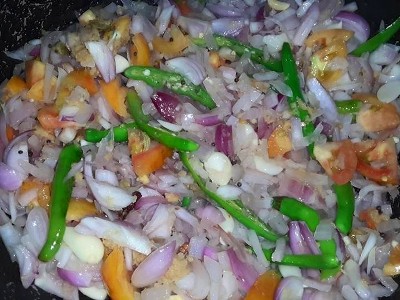 Onions colour should change to light brown.
 Now add garam masala powder, pepper powder,coriander powder, turmeric powder  and saute well till the raw smell disappears.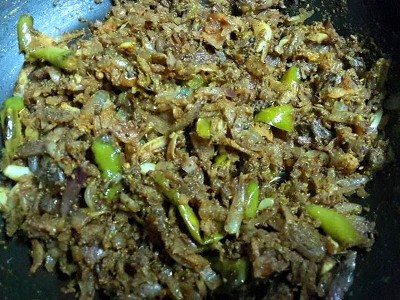 Now add the chicken pieces(cut in small pieces)and should saute well  for 3minutes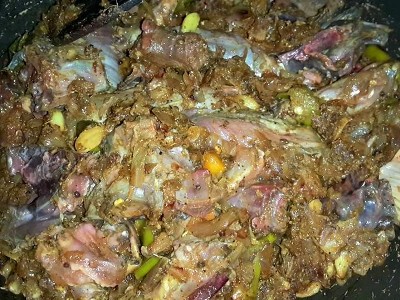 Now add 2 cups of coconut milk and 1 cup coconut milk keep it aside. And allow to cook for 25 minutes.
Now add the remaining 1 cup milk and set heat to low.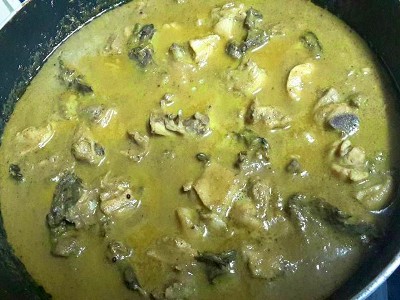 Now u can serve this along with chappathi, kerala appam, pathiri, dosa etc.