Carbonara is a dish that originated in Italy. This Italian pasta dish made of eggs, bacon, cheese and black pepper. For the pasta, usually fettuccine, bucatini, linguine, rigatoni and spaghetti are used.
Carbonara is my favorite pasta dish. I have tried both the American and Italian version and both taste great. However, my daughter prefers the creamy type carbonara. This creamy carbonara consists of cream, mushroom, ham and bacon.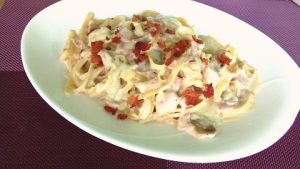 Carbonara Filipino Style Video Tutorial
Carbonara Recipe
Ingredients:
500g Rigatoni Pasta/Fettuccine or Spaghetti
1 tablespoon olive oil
Cream of mushroom soup
1/4 Cup Evaporated
All Purpose cream
1 large onion, finely chopped
½ cup mushroom, sliced
1 cup ham
½ cup bacon
Grated cheese or parmesan
How to Make Creamy Carbonara
Direction:
In large pot, cook pasta according to pasta direction. Drain well.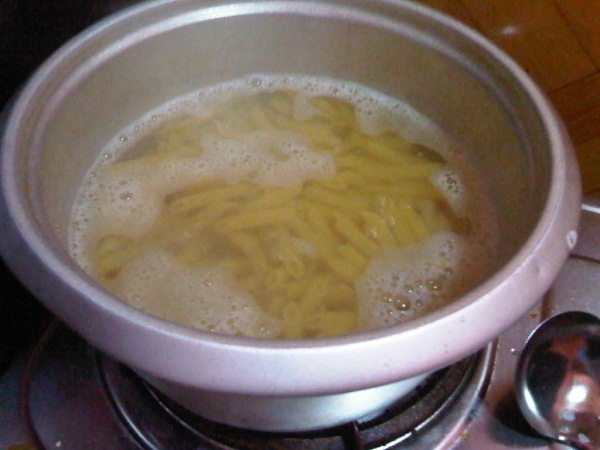 In a frying pan, heat the olive oil and sauté onion until translucent and garlic until fragrant.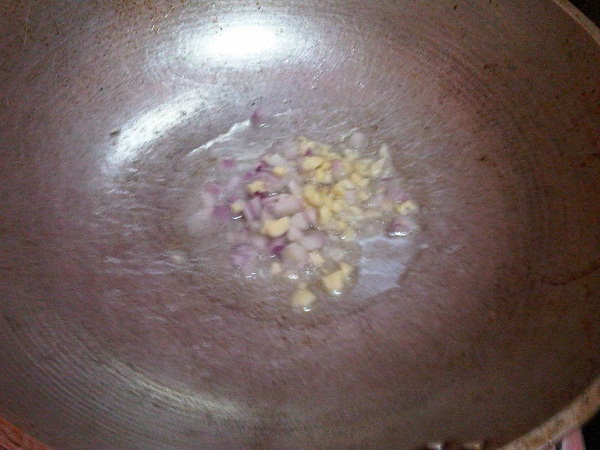 Add the ham, mushrooms and 1/2 of the bacon (the other 1/2 should be fried until crisp they will be used for toppings). Cook for about 5 minutes.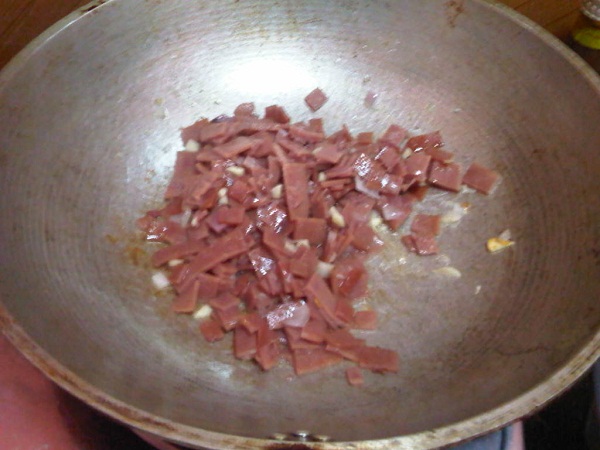 Put into the pan the mushroom, stir and cook for 2 minutes.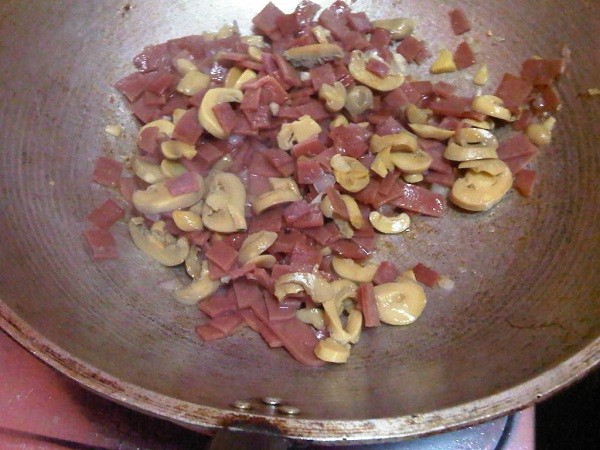 Next, pour into the pan the milk and cream of mushroom soup.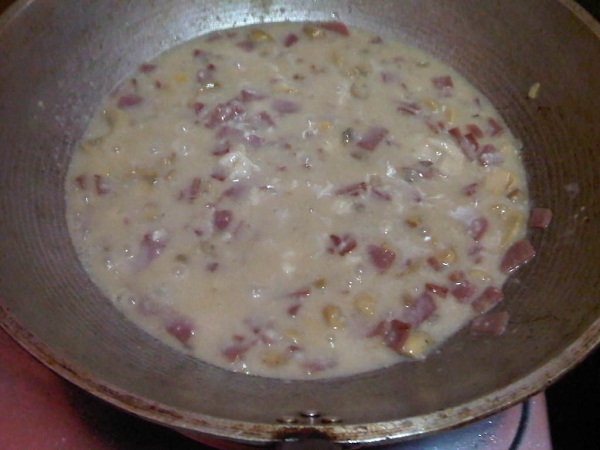 Add the all purpose cream into the pan, stir and simmer for 5 minutes  until the sauce thickens. Season with salt and pepper. Turn off the heat. Transfer to a serving plate.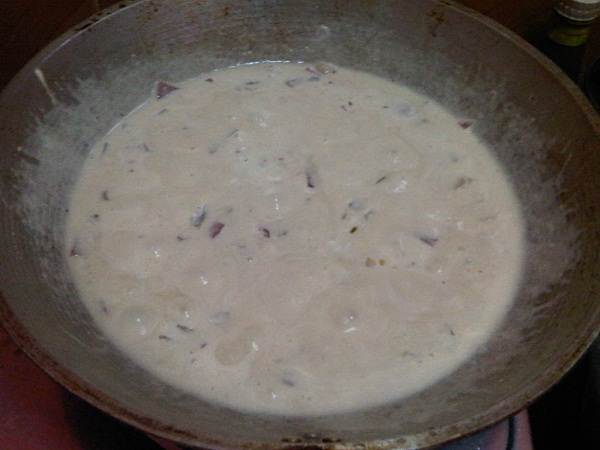 Garnished with parsley (optional) and crisp bacon.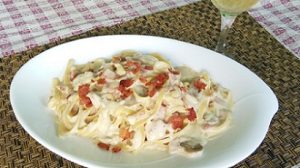 Thanks for checking out my creamy carbonara recipe. There are tons of carbonara recipe online that will certainly confused you. But, I hope you will try out my recipe. This recipe is quick and easy to prepare. You can have a ready dish in less than 40 minutes.