Pan roasted pork or lechon kawali is a crispy pork belly deep fried. It is a popular main dish and pulutan in the Philippines. The pork is seasoned before cooking then chopped into bite sizes and accompanied with spicy vinegar or mang tomas.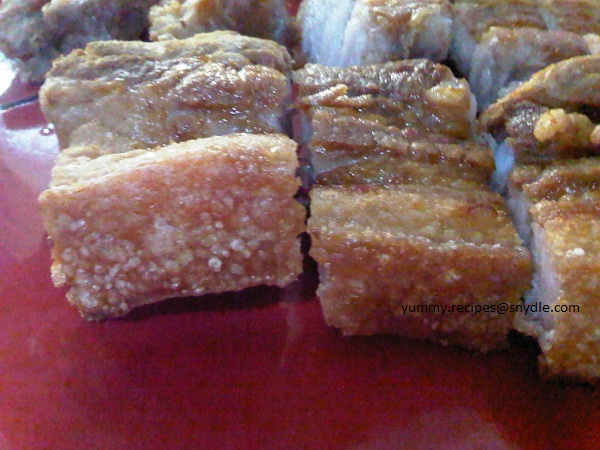 My husband and kids love lechon kawali. I don't cook this dish all the time but when I do they eat every piece. My husband and daughter eat lechon kawali with a lechon sauce (mang tomas) but me and my eldest prefer spicy vinegar. So, I always prepare two sauces whenever I cook lechon kawali.
Lechon kawali is a popular filipino dish and even called the national dish. Lechon kawali is just as popular as the infamous lechon (whole roasted pig) except the former is cooked in a pan while lechon is cooked in charcoal. This dish is easy to cook so there is no reason not to try cooking lechon kawali in your home.
My lechon kawali recipe is simple and easy to follow, so what are you waiting for bookmarked this page to save the recipe. This is a good appetizer and main dish there is no doubt that your family will love this amazing pork dish.
Lechon Kawali
Ingredients:
Pork belly
Cooking oil
Water
Salt
Pepper corn
Directions: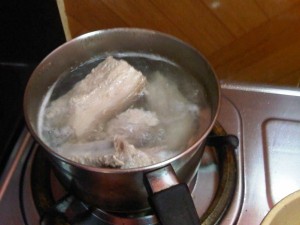 In a medium pot, pour 3 cups of water or enough to cover the pork belly. Seasoned with peppercorn and salt then simmer for 30 minutes or the pork belly is tender. The meat should be tender but not falling apart. Remove the scum that may float on the pot.
Remove from heat and set aside to cool down. Pat dry meat to remove the liquid. Place on a plate or rack then refrigerate for at least 1 hour or overnight to cool the meat.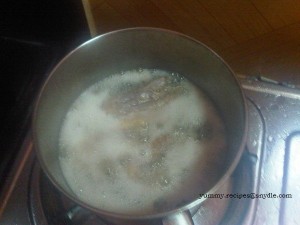 In a medium pan, heat oil. While waiting for the oil to heat spread about 1 tablespoon of salt all over the meat. When hot enough, deep fry the meat until golden brown then flip the meat to cook the other side.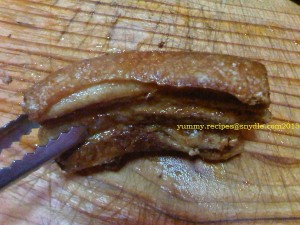 Remove from the pan then set aside to cool down a bit before slicing the pork belly to desired portions.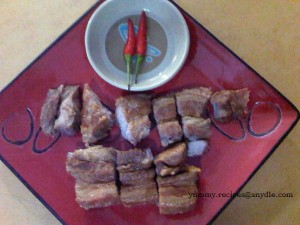 Serve hot with spicy vinegar or Mang tomas sauce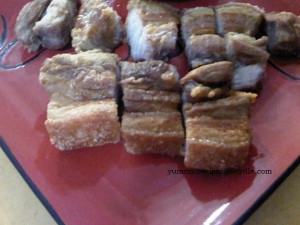 Look at the skin, see how blistered that golden piece of meat. I can still hear the cracking of the pork belly in my mouth as I type this article. It is so delicious, just cooked the way it should be. My son said and I quote "it is crispy outside but juice and tender inside" for me, these words are more than enough to make my day.
My lechon kawali is so darn good that every piece of this delectable meat is gone in 2 minutes seconds. LOL