Kutsinta is one of the most food cravings in the Philippines for it's a tasty and scrumptious native delicacy. This steamed rice cake filled with flours and a dash of sugar is packed with a large amount of carbohydrates to replace lost energy after tiring hours and to engage again in different kinds of activities. Its shiny texture on the outside and a sticky texture inside resulted by lye water that makes this rice cake so surprising for it gives unique kind of texture. Some people sprinkle latik (coconut milk curd) or niyog (grated coconut) on top of it to experience adventurous taste giving excitement in every chew on this beautiful gooey rice cake.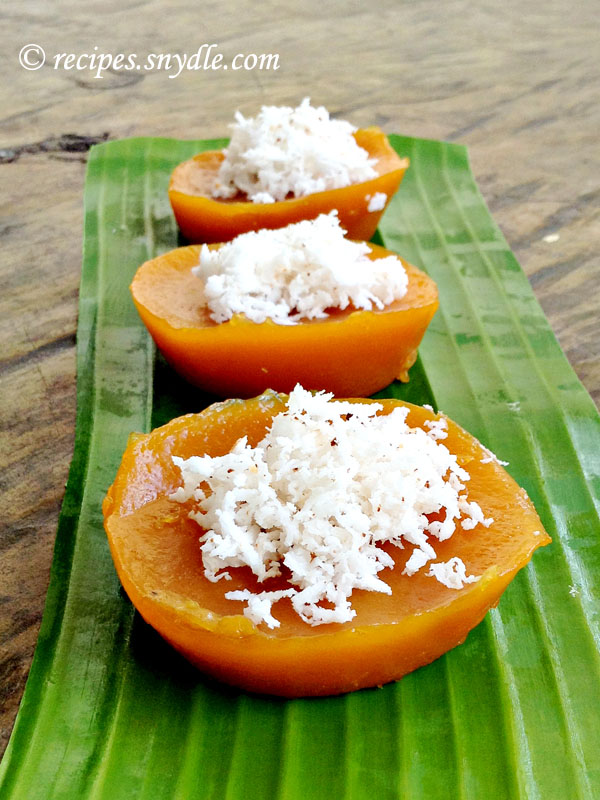 Many of these kutsintas are made with less sugar so you don't have to worry about having metabolic disease like diabetes that leads to hyperglycemia or what we often called high blood sugar.
You can prepare this snack for a short period of time having more moments to enjoy this nutritious merienda with your loved ones and make your day so special and sensational. Bon appétit!
Kutsinta
INGREDIENTS
Yield: 25 kutsinta
1 1/2 all purpose flour
1/2 cup of sugar
1/2 teaspoon of orange food coloring
1 1/2 cups of water
1 teaspoon of lye water
PROCEDURE
Sift all the dry ingredients and mix everything together until firmed.
Pour into puto molders or molders about 3/4 of the molders' size
Steam for at least 15 minutes until done.
Take off from the steamer then allow to cool before removing from the molders.
Garnish it with grated coconut or coconut milk curd if wanted.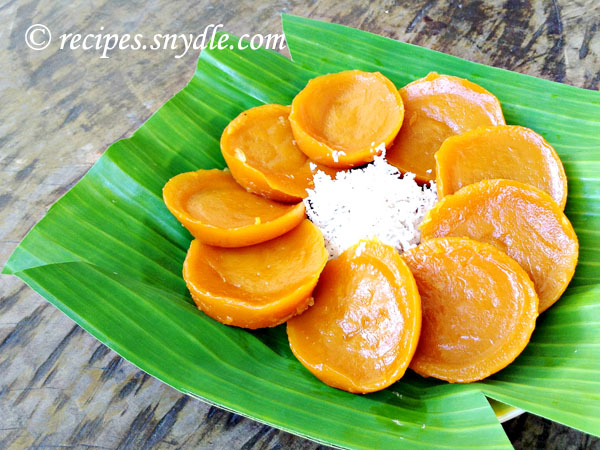 Thank you for supporting our blog. For your suggestions, comments, and questions, please contact me.