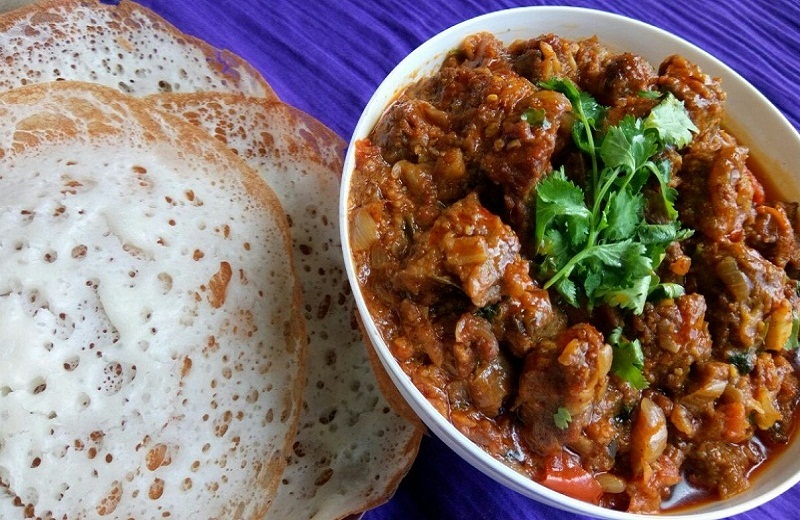 appam with curry is a traditional Kerala breakfast item. Today we are making appam with raw rice and cooked rice along with coconut. All types of Appam are great combination with Beef curry. The little bit sweet taste and soft texture of Appam goes very well with Beef curry. This curry is made in a easy method which is very tasty. I am adding step by step photos by which, all of you can easily understand how to make this recipe.
appam with curry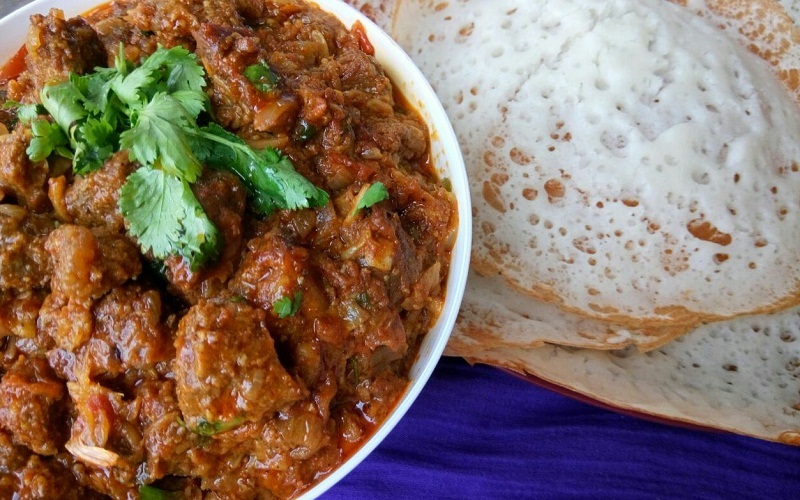 Ingredients :
For making appam :
1. Raw rice – 2 cups
2. Cooked rice – 1 cup
3. Grated coconut – 1 cup
4. Dried yeast – 1 teaspoon
5. Sugar – 2 teaspoon
6. Salt – 1 teaspoon/as per your taste
Method of making appam

Soak the raw rice in water for 4 to 5 hours and grind it along with cooked rice and coconut, make smooth flowing batter. Soak yeast in little bit water with sugar, mix this with the batter add salt also. Keep this batter for fermenting for 8 to 12 hours.

Pour a spoon of batter in to the pan, spread it all over the pan round in shape. You have to turn and tilt the pan to spread the batter.

Cover the pan with it's lid and let the appam cook the base will turn in to nicely brown in colour, then remove it from the pan. Make all appams this way.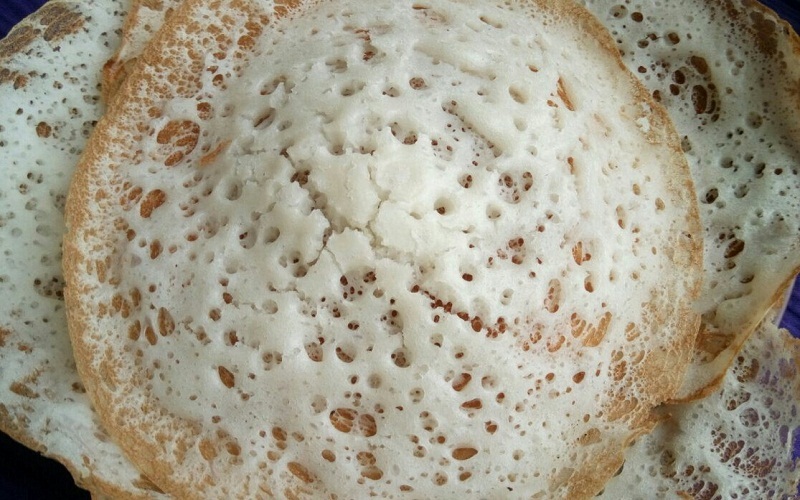 Beef Curry
Now since we have done appam, let us look how to make, beef curry. You can find ingredients and step by step instructions with photo below
For making beef curry :
Ingredients for marinating
1. Chilly – 2
2. Red Chilly powder – 1 teaspoon
3. Coriander powder -1 teaspoon
4. Meat masala – 1 teaspoon
5. Salt – to taste
6. Curry leaves – as per choice
Other ingredients :
1. Beef – 500 gm
2. Onion – 2 chopped
3. Ginger crushed – 1 teaspoon
4. Garlic crushed – 1 teaspoon
5. Chilly powder – 1 teaspoon
6. Jeera powder – 1 teaspoon
7. Turmeric powder – 3/4 teaspoon
8. Tomato – 1 chopped
9. Thick curd – 1 tablespoon
10. Cashew paste – 1 teaspoon
11. Oil – 3 tablespoon
12. Salt – to taste
13. Coriander leaves – for garnishing
Method of making

Marinate beef with all the ingredients given in the list for marinating and cook it in a pressure cooker, until the beef is cooked

Heat oil in a pan add onion in to it saute it ad add ginger garlic paste in to it again saute it for two minutes.

Add chilly powder, jeera powder, turmeric powder in to the pan and saute it until it lost the raw smell.

Put tomato and salt in to it and cook it for a few minutes in a low flame

Add cooked beef in to the pan then pour curd and mix it very well.

Finally add cashew paste in to the pan, mix it with the beef and add chopped coriander and turn off the heat.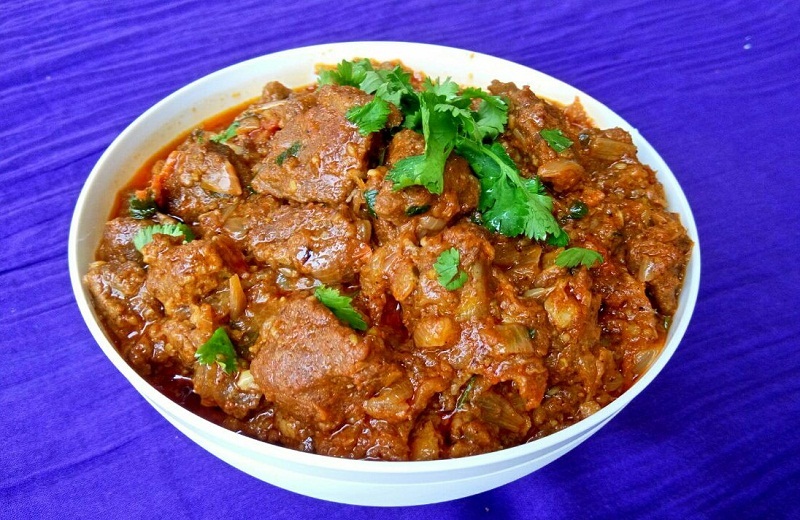 Garnish your dish with coriander leaves, serve it hot and enjoy your APPAM WITH BEEF curry…