Olan is quite essential dish of any sadya. Its a very simple recipe compared to any other dish in sadya. It is said that when you are having sadya, if you taste a bit of Olan before tasting any particular dish, we would get the real flavor of the dish alone. It  is very simple dish to make with pure thick coconut milk and filled with flavor of coconut oil and curry leaves.
I have seen that, in lot of onam sadya, olan dominate the show as the guests are asking for olan again and again. So when you are attending any Sadya please make sure you are tasting the olan first, to get the real taste of the dish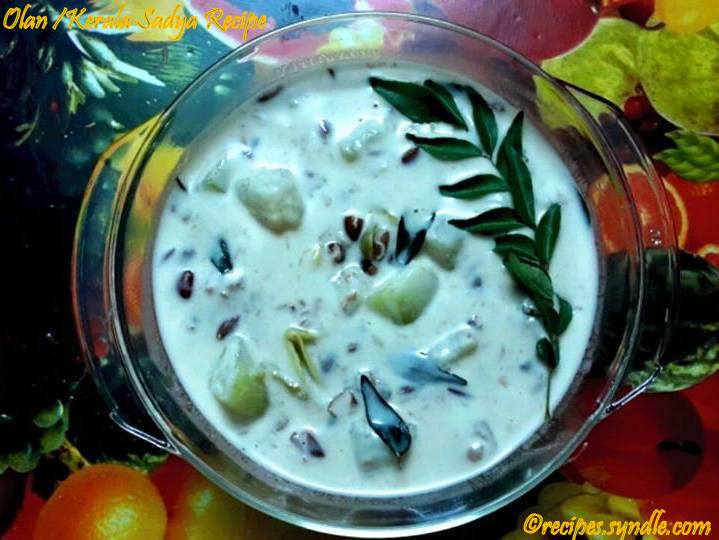 Olan Kerala Sadya Recipe
As you know Olan is one of the wonderful dish of Kerala, here I am showing you step by step instructions for cooking olan. I am sure that once you taste olan, you will never forget the taste of the olan in your life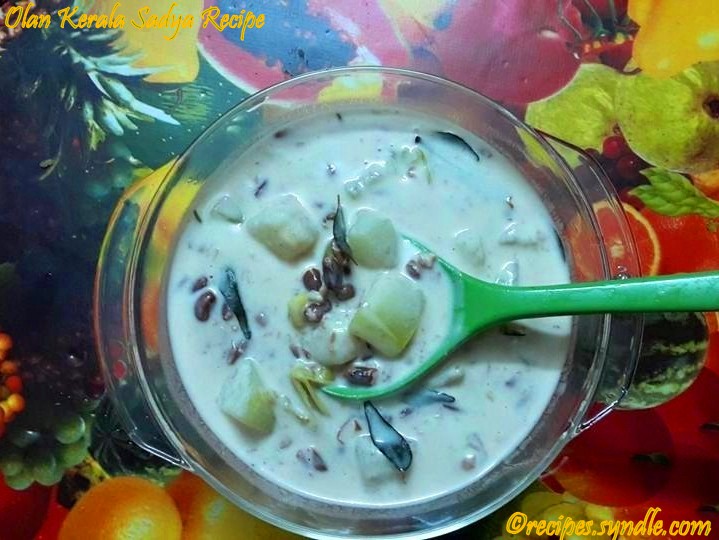 Ingredients
Ash gourd/Kumbalanga-1 cup, cut into cubes
Black-eyed beans/Vanpayar-1/2 cup, cooked
Green chillies-2, split in length wise
Thick Coconut Milk- 1 cup
Curry leaves- 3 sprig
Coconut oil- 1 tsp
Salt- to taste
Water-1/2 cup
How to Make Kerala Olan
Peel the skin of kumbalanga/ ash gourd and cut into cubed pieces, keep it aside. Please make sure the pieces are not so big or small. refer to the below pic for an idea.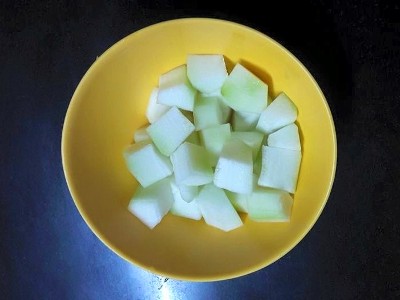 Soak the vanpayar/ black-eyed beans for 5 hours and cook it in a pressure cooker with little water until beans turn soft but not mushy. Keep it aside. This means you have to put the black eyed beans in water before 5 to 6 hours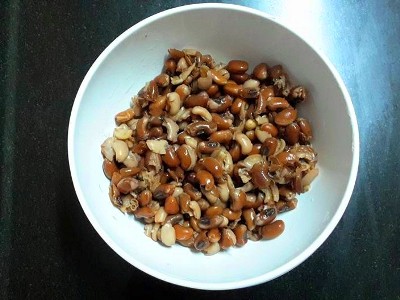 Heat a pan with 1/2  cup of water add kumbalanga/ash gourd, green chillies and salt to it. Cook till the ash gourd turn soft but  not mushy it should hold its hape. Please make sure you are seasoning the below items in low flame to avoid over cooking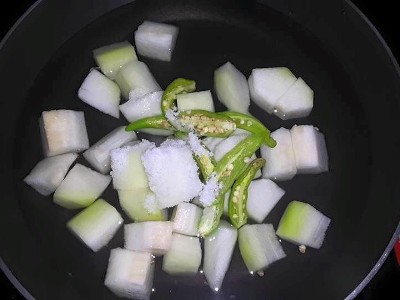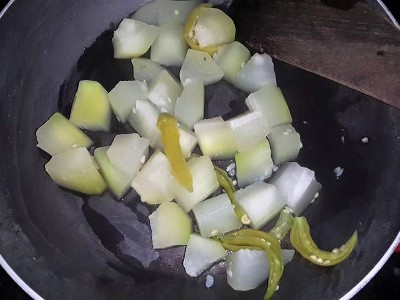 Then add the cooked beans and stir it well.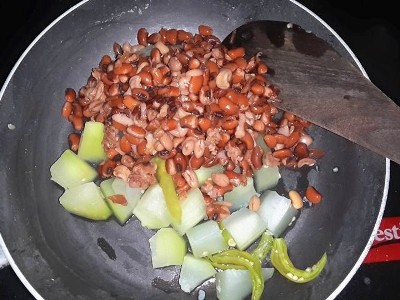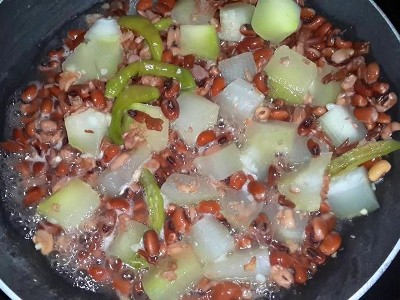 Now add the thick coconut milk and add salt if required.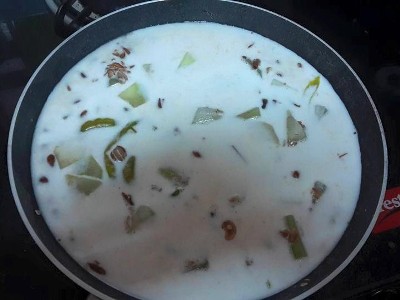 When is about to boil switch off the flame, add curry leaves and drizzle coconut oil.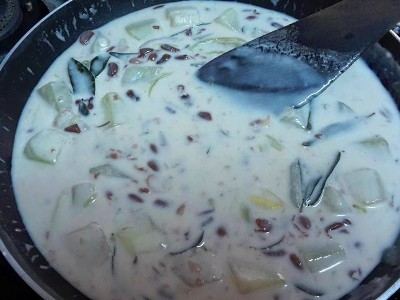 The consistency of the curry is thick not too watery.