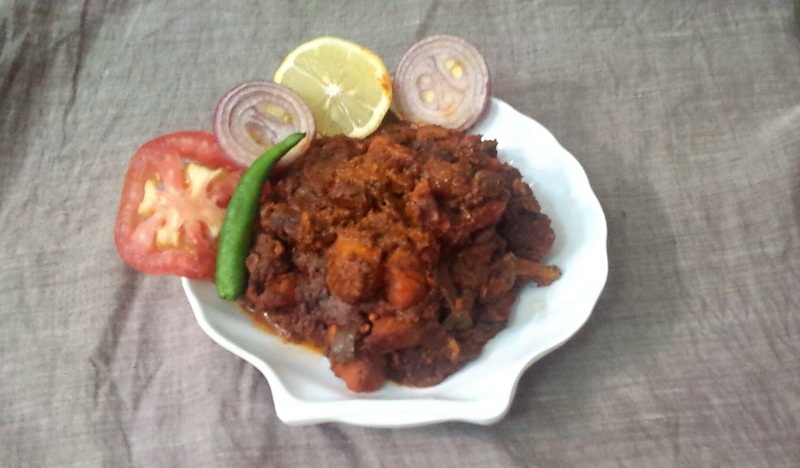 Hello Friends.
I am Rahana Rani To Day  I am Sharing  South Indian in Kerala  Nadan Mutton Curry Non Vegetarian side Dish. Very Tasty & Yummy like this  special in kerala.It"s the  recipe of kerala . to have  appam , aripathiri, chappathi. spicy nadan mutton curry is very popular eaten in kerala . so please try it  very tasty . let's make step by step picture.
How to make Nadan Mutton Curry
Ingredients-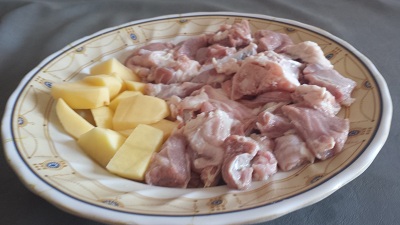 Mutton cut in to medium pieces – 500 gm
Dry Red Chili –  12
Coriander seeds – 1 1/2 tsp
Black pepper corn –  1 tsp
Shallots sliced Sliced ( small ulli ) –  !/2 cup
Cinnamon stick – 1/2 piece
Cloves – 3
Cardamom – 3
Turmeric powder – 1 tsp
Ginger, Garlic Crushed- 2 tsp
Onion thin slice – 2
Tomato  small thin slice – 1
Tomato paste – 1 tsp
Chopped Green Chili – 2
Chopped Buddina, Coriander ,Curry leave
Chopped potato – 1
Coconut Oil – 3 tsp
Water- as required
Salt to taste
Method-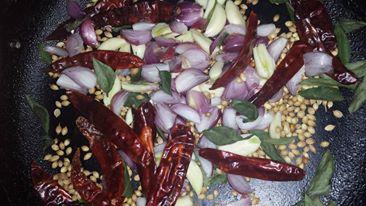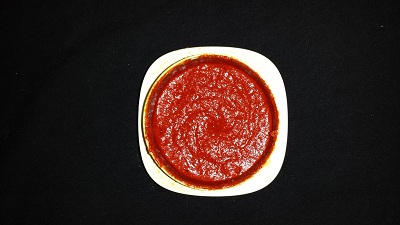 To roast  and  grind
Dry  red chili, coriander seeds, black pepper corn, shallots ,cinnamon stick,big cumin seeds, cloves,3 garlicslice pieces,curry leaves.
Heat a heavy bottomed pan and dry roast all the ingredients listed under " To roast and grind",stirring continuously for 2 to 3 minutes.Allow this to cool completely and grind to form a fine paste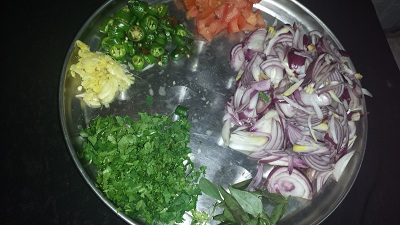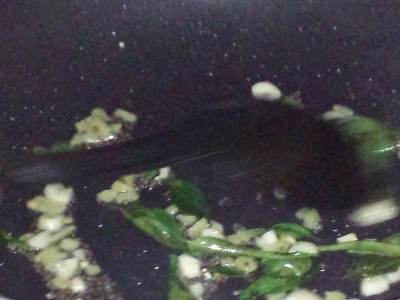 Heat oil in a pan.Add ginger,garlic. curry leaves,coriander leaves,buddina,green chilies,.Saute for few seconds.add tomato and paste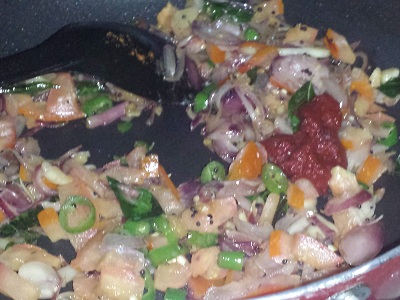 Add  Grind  red chili  masala.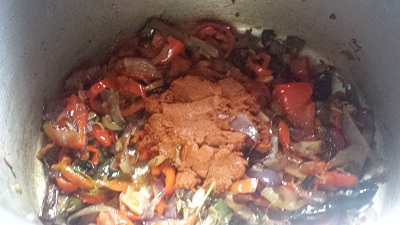 Add  masala  and  mix well.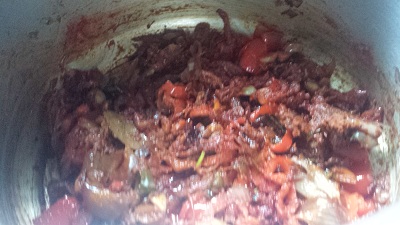 Add mutton and  potato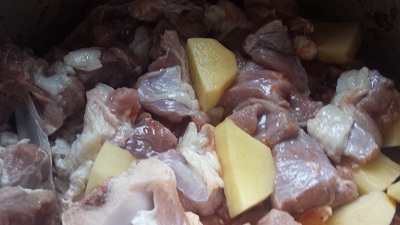 Add  water and  salt  mix well.
All  ingredients  mix  well.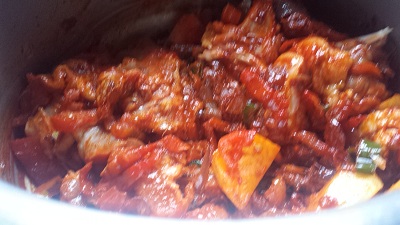 Next add onion Cook until onion turns soft ,stirring frequently .(Onions should turn really soft and  it will take about 15 to 18 minutes over medium low flame.)
Add the  mutton,potato into the onion mixture.Add more salt if required Mix well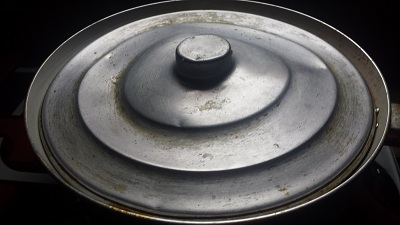 Cover and cook over medium flame for about 1hour  until gravy turns thick.Finally add 1 tsp coconut oil and few curry leaves , switch off the stove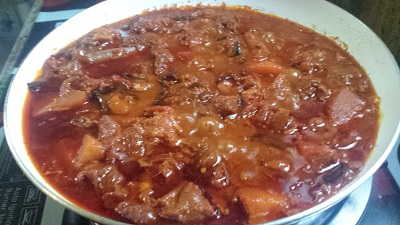 Serve into a  plate and garnish sliced onion ,tomato, lemon and green chili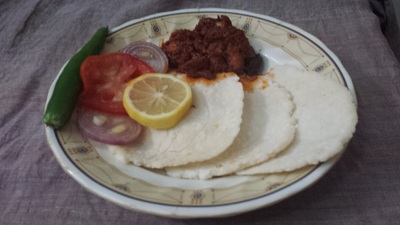 Enjoy It….