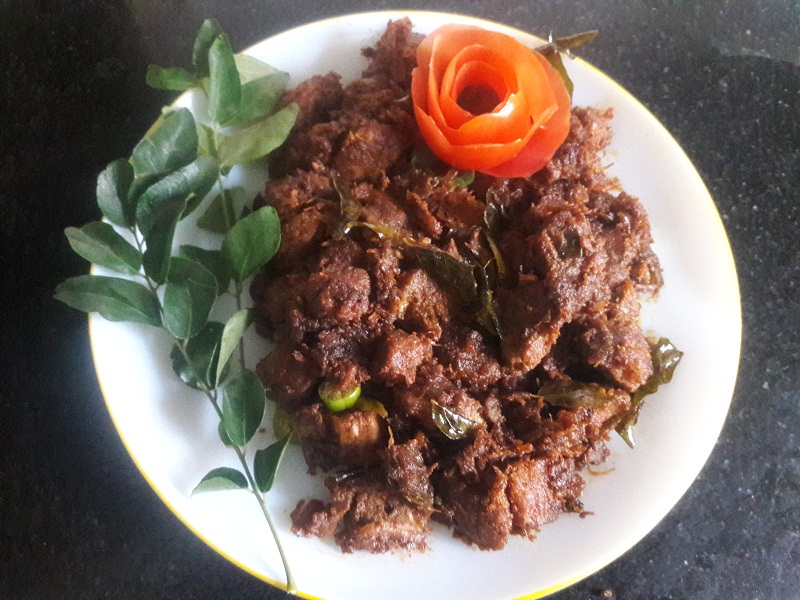 Hi i am nizara mubeen .today i am going to share a nadan beef recipe.This is one of my favourite               beef praparation.
Beef contains many other vitamins and minerals in lower mounts.meat is an excellent source of various vitamins nd minerals.Beef is a very good source of iron.Regarding amino acids red meats such as beef are a dense source of these protein precursors,and are in the same proportion needed by humans.
In this recipe very well goes with rice,kappa,roti etc…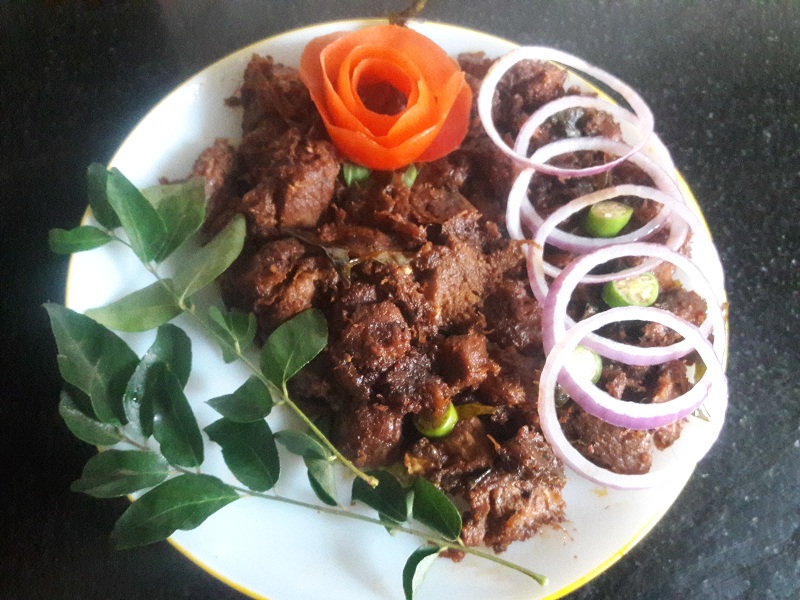 INGREDIENTS
beef                                                          300gm
shallots                                                   10 nos
onion                                                      1 medium
ginger garlic paste                               2 teaspoon
tomato                                                   1 small
chillipowder                                         1 teaspoon
kashmiri chillipowder                        1 teaspoon
turmeric powder                                 1/4  teaspoon
garam masala powder                        1 teaspoon
curry leaves                                         few
salt                                                        to taste
oil                                                         3 teaspoon
water
METHOD OF PREPARATION
In a pressure cooker add small pieces of beef and shallots cut into half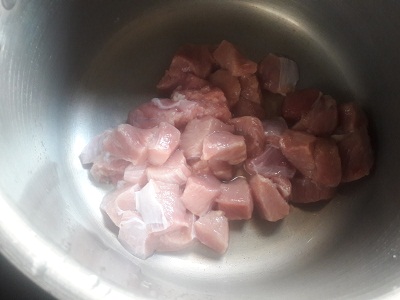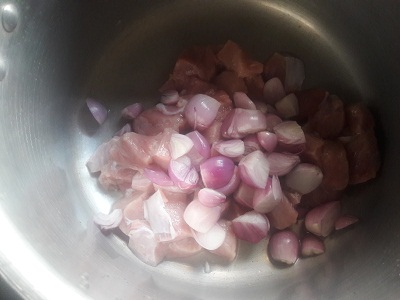 add 2 teaspoon of ginger garlic paste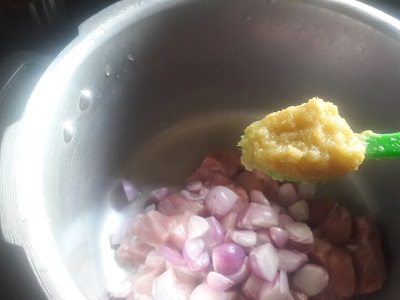 then add 1 teaspoon of chilly powder and 1 teaspoon of kashmiri chilly powder and garam masala powder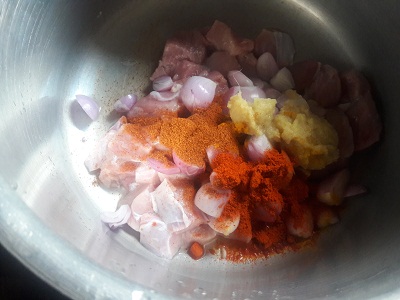 add 1 medium sized tomato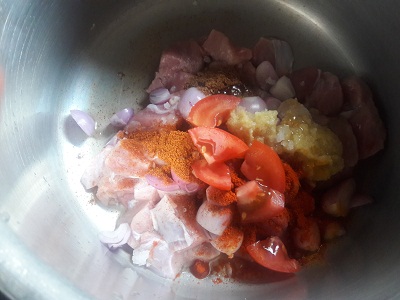 add 1 teaspoon oil enough salt and few curry leaves.mix well and marinate for 20 minutes.then pressure cook 5 -6 whistles.
in a kadai add 2 teaspoon of oil add few curry leaves and sliced one medium sized onion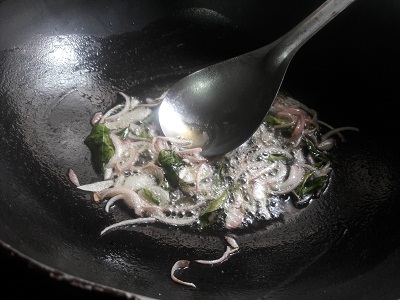 when the onion become light brown add cooked beef into it.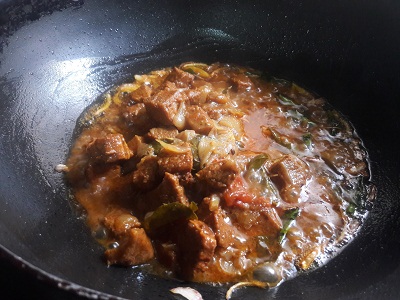 mix welll.stir over a low flame,till its fried well.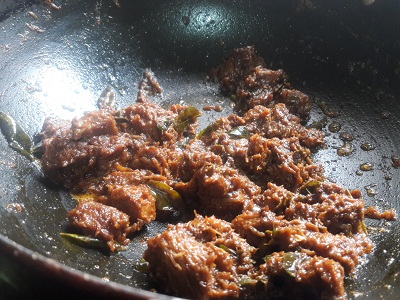 serve with rice, chappthi,puttu,appam etc.ENJOY……