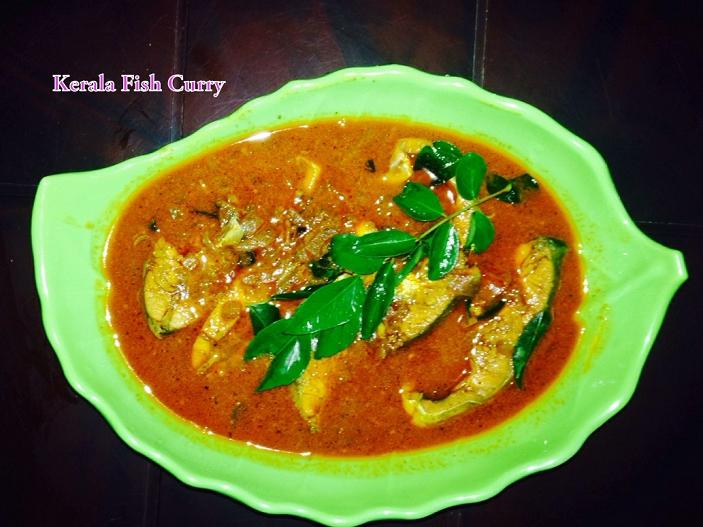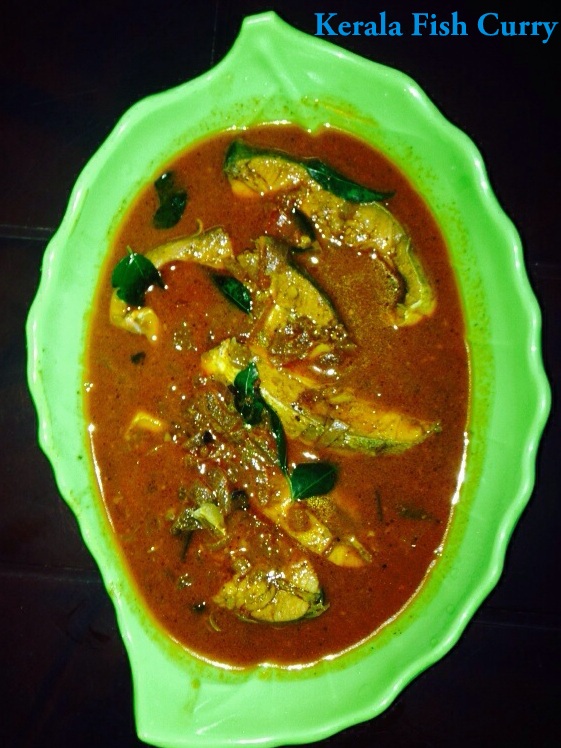 Hi dear friends, today i am sharing Kerala Fish Curry.as you know kerala is known as the "Land of Spices".  And almost every dish has coconut and spices added for flavour, giving its cuisine a sharp pungency that is heightened with the use of tamarind. Seafood is the main diet in coastal Kerala.The cuisine of Kerala is linked in all its richness to the history, geography, demography and culture of the land. and coconut milk are widely used in dishes and curries. Kerala's long coastline and strong fishing industry has contributed to many fish-based delicacies.Kerala Fish Curry can be prepared in many ways, such s with or without using coconut or coconut milk. Fish is a very good source of nutritional contents like omega 3 fatty acids, proteins, minerals and vitamins.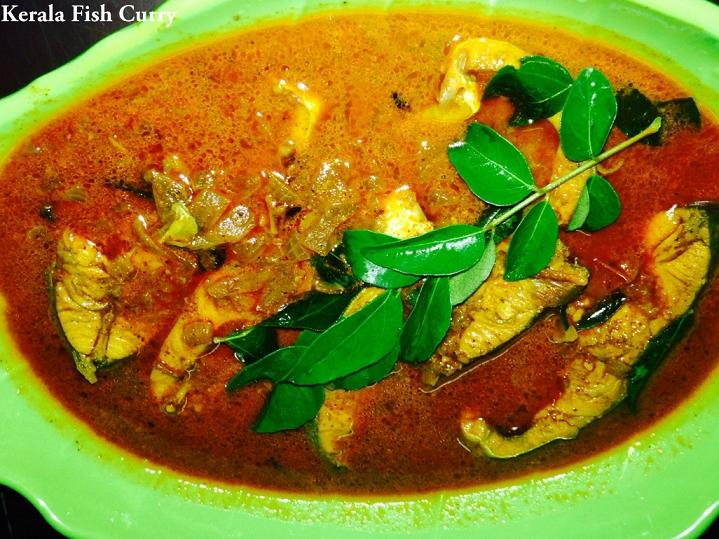 "Kerala Fish Curry" is the simple but tasty recipe that will bring to you the typical Kerala flavour. Curry prepared in clay pot gives the ever best taste. And i am also preparing it in a clay pot. I am trying this in a slight change, hope you guys will enjoy .Well, it is  pretty much a basic fish curry recipe, but the flavours of coconut takes it to another level. This curry tastes great with kappa (tapioca), appam, puttu, Chapathi and Rice.
Kerala Fish Curry
Ingredients :-
Grated coconut – 2 cups
Fish – 1 kg
Red chilli Powder – 2 tbsp
coriander Powder – 1 tbsp
Turmeric Powder – 1 tsp
Fenugreek Powder – 3/4 tsp
Black Pepper Powder – 1 tsp
Oil – 1 tbsp
Salt – as per the need
Curry Leaves
brindleberry (Kudampulli) – 3-4 small nos sliced
Onion – 1 no chopped
Tomato – 1 nos chopped
How To Make Kerala Fish Curry 
Dear friends, here we start.For our kerala fish curry, first of all wash our fish well. And then keep it aside.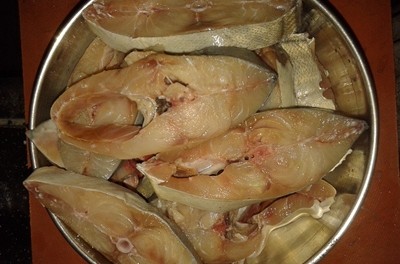 Next procedure is to prepare the gravy for that. First take the grated coconut and put into the blender. Make it more fine by granting it without water. It simply means the coconut should be more smaller and fine.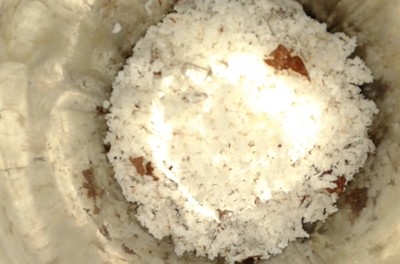 Heat the frying pan, no need to add oil into the pan. Just we have to fry the coconut.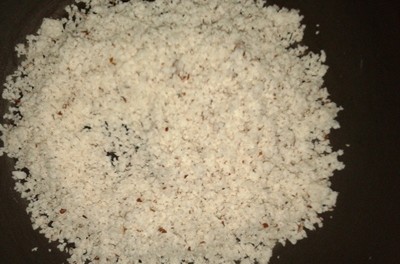 Until it reaches brown colour. Please be careful while cooking, don't forget to make your flame at very lowest .Why because it may cause to burn the coconut. so that we have to be very patient .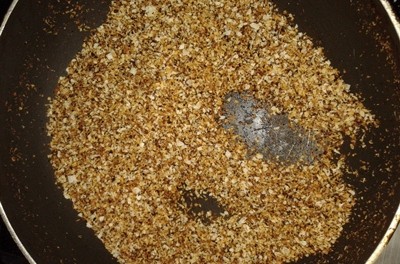 Now time add some ingredients, such as fenugreek powder, coriander powder, turmeric powder and red chilli powder into the pan. Keep on frying. Please refer the second picture you will get an idea, how long you have to fry. Yes of course 10-15 mins .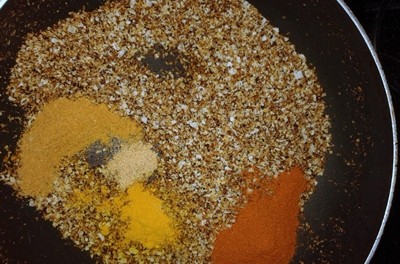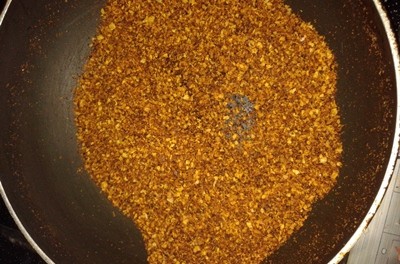 After that take a blender and put it . Grind it without water.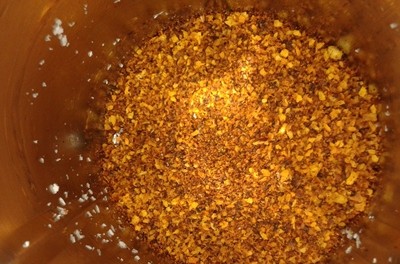 It become more powdered and will be thick .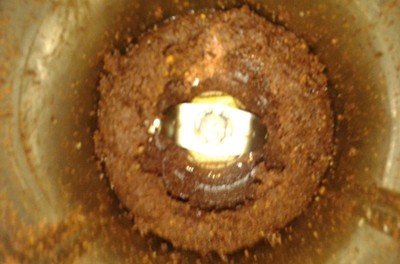 After that add water into it, mix well . Now our gravy is ready .keep it aside. Here we have covered another step.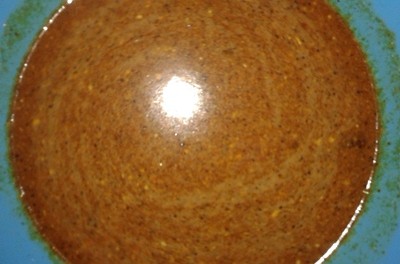 Now take a clay pot , heat it. Add oil and chopped onion , cook until it becomes transparent in colour.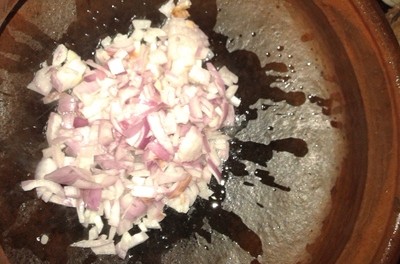 After we can add our chopped tomato into the pot , again cook it for 5-10 mins .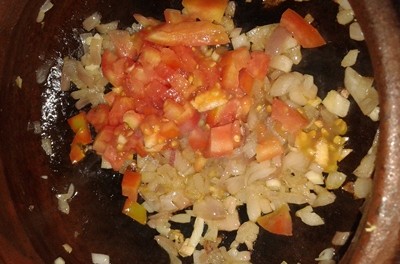 So here we can add our prepared gravy into the clay pot, following with salt as per the taste.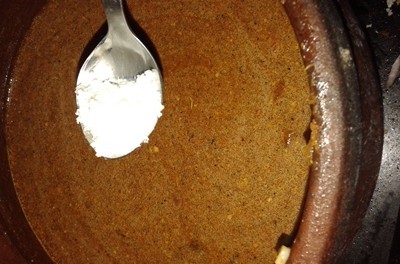 After that add pepper powder into the gravy and mix well.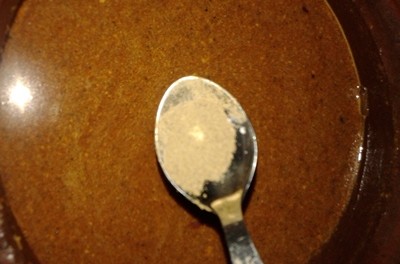 Now we can add brindleberry (Kudampulli) into the gravy . Cover it ,let it cook for 10-15 mins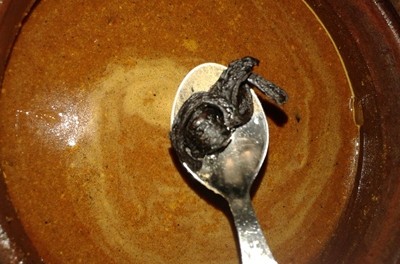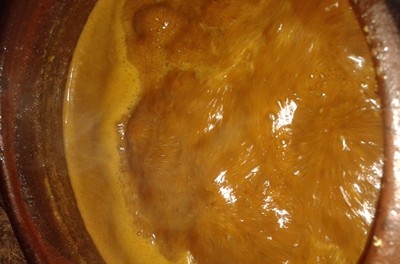 After that we can add our cleaned fishes into the gravy and again cover and cook for 15-20 mins at the lowest flame. why i am mentioning the flame should be at lowest because our pieces of fish wont get break and mixed while cooking.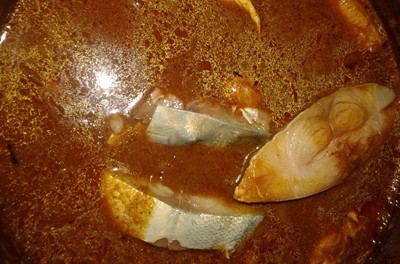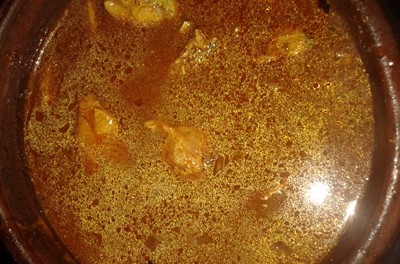 At that period of time our gravy becomes thick and absorbed in the fish pieces.After that we can add our curry leaves into the clay pot.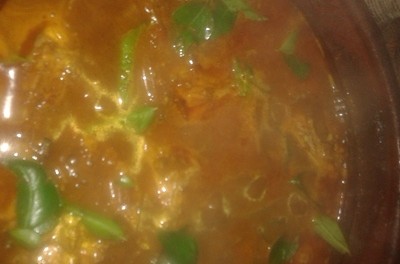 So here we can serve our delicious "Kerala Fish Curry".