Egg curry in Almond and Cashew Gravy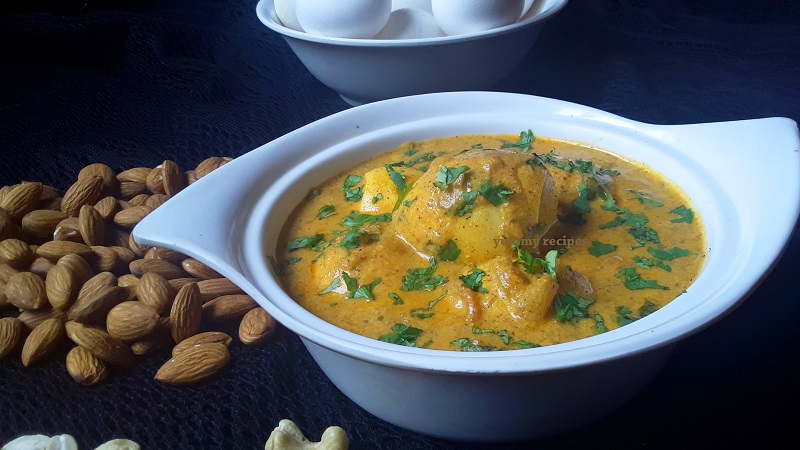 Egg curry in Almond and Cashew Gravy is healthy, simple and rich egg gravy that I prepared in my own style. I am already showing you different simple egg curry recipes. This is the best combination with ghee rice, chapatti and roti. This is not too spicy but the pepper powder gives a nice flavor and the almonds, cashew gives little sweet to the curry.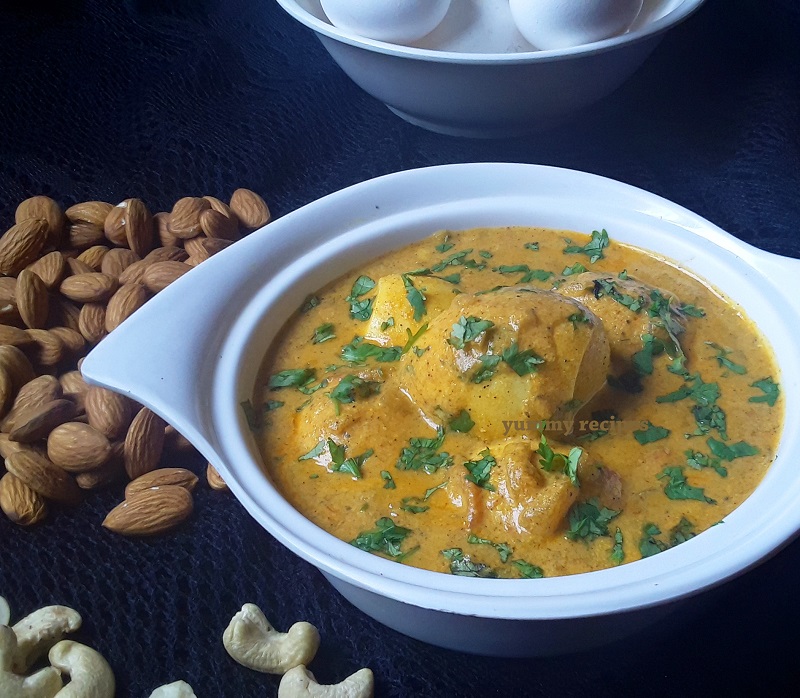 The making of Egg curry in Almond and Cashew Gravy is bellow with detailed images. I hope all are enjoy my recipe with yummy recipes.
Ingredients Egg curry in Almond and Cashew Gravy
Ingredients
Boiled eggs 6
Onion 1 large size chopped
Tomato 1 medium size chopped
Curry leaves 2 springs
Green chili 1
Turmeric powder ½ teaspoon
Red chili powder ½ table spoon
Pepper powder 1 table spoon
Salt to taste
Oil 2 table spoon
Water 2 cup + ½ cup
Almonds ¼ cup
Cashew ¼ cup
Grated coconut 1 table spoon
Method
Soak almonds and cashew in hot water for about 15 minutes, after soaked peal the almonds.

Then add cashew, almonds and 1 table spoon coconut in a blender and make a fine paste, keep it aside.

Heat a kadai by adding 2 table spoon oil, add curry leaves and fry it.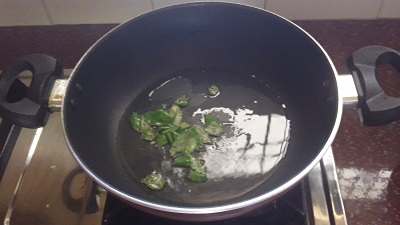 Then add finely chopped onions, salt and cook for 6 minutes till the onion is transparent.

Add sliced green chili (depending on your taste), saute well.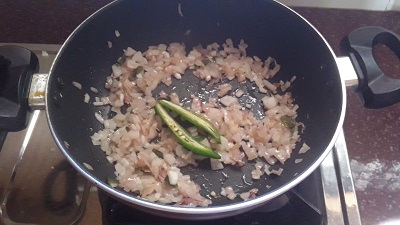 Then add finely chopped tomato, close the lid and cook for 3 minutes.

Once the tomatoes are well smashed, add masalas like turmeric powder, red chili powder and pepper powder in it.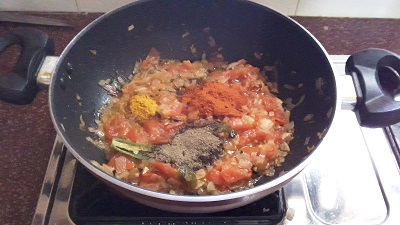 Saute it well till the raw smell away from the masala.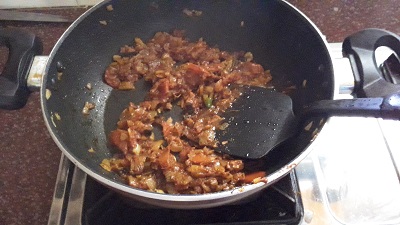 Add two cup water and allow it to boil (you can add about 3 cups water).  once it starts boiling add little more salt. Close the lid and cook for about 3 minutes in medium flame.

Add almond cashew paste and ½ cup water and mix well. Allow it to boil, check the salt and add if needed.
Then add boiled eggs and cook for 2 minutes in low flame.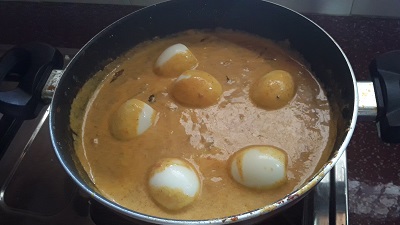 Finely sprinkle some finely chopped coriander in it. Switch off the flame and remove it in to a serving bowl.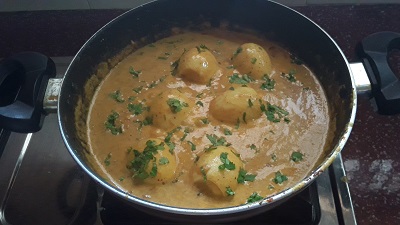 Egg curry in Almond and Cashew Gravy
The tasty, healthy and rich egg curry is ready to serve. Thank you all, enjoy cooking.